Snorkeling gives you an insight into the life that exists under the surface of the water, but if it is your first snorkeling adventure, then you need to know how to pack for a snorkeling trip.
Then you'll be able to arrive at your destination armed with all the necessary kit for a snorkeling trip that you'll never forget. This guide will tell you exactly how to prepare for the trip in the right way.
What You Need to Pack
Before you can begin packing, then you must make sure that you've got everything you need. Here are all the things that you should already have before you can start packing.
Snorkeling Equipment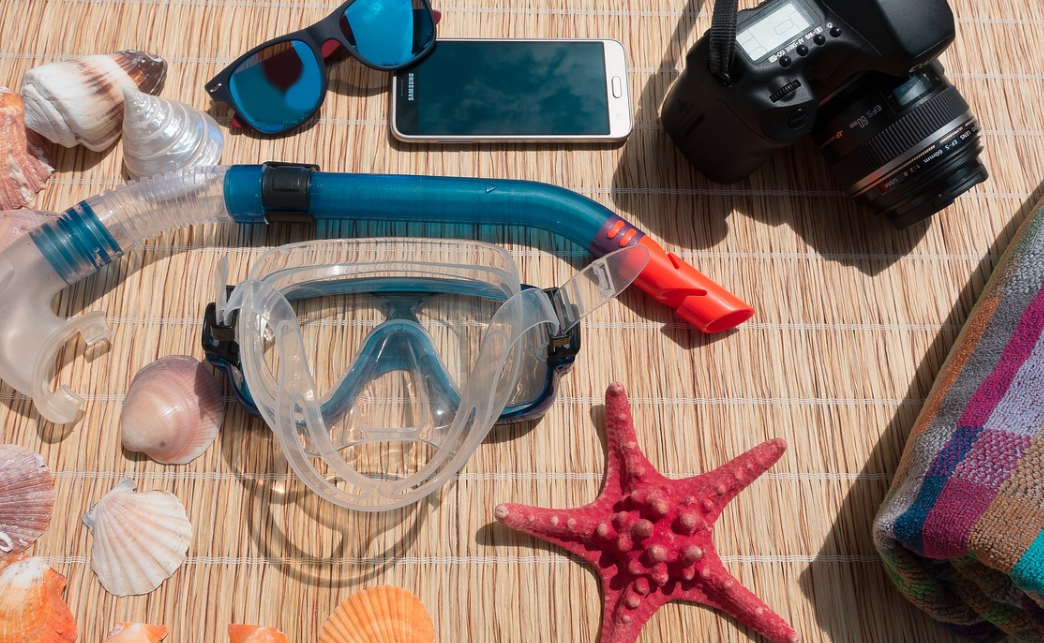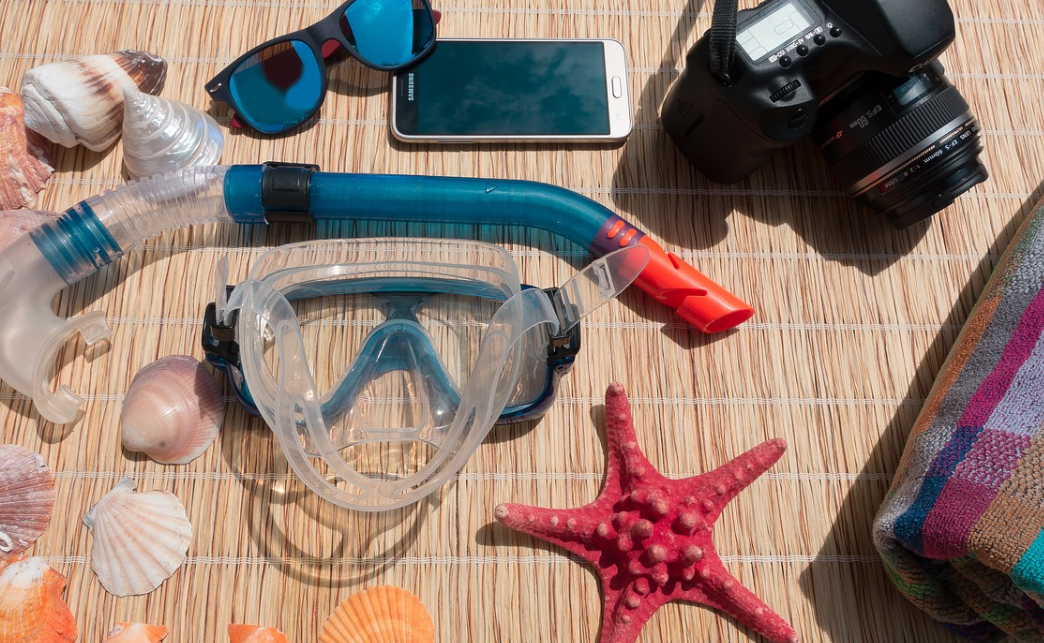 • Snorkel – The most important piece of equipment for a snorkeling trip is a snorkel, of course. Make sure the mouthpiece is made from a pliable, food grade silicone, and also that it includes something to guard against water entering into the tube, such as a dry valve.
• Fins – You need fins to help you conserve your energy and to glide more easily through the water. Make sure that you pick scuba fins that have a foot pocket or heel type that you will be comfortable with, and that is big enough for you to wear neoprene socks if you're snorkeling in tepid waters. And also, if you plan to get in and out of the water, then short fins, with grip underneath, and a neoprene boot are perfect, and also easy to pack.
• Snorkel Mask – The best mask will offer you 180 degrees of panoramic view so you can see everything under water. There are even full-face masks that include breathing apparatus, so you can use it instead of a separate snorkel.
• Wetsuit or Drysuit – Depending on where you're snorkel trip is, you might want to purchase a wetsuit which will suit the water temperature. If it is going to be very cold where you'll snorkel, then a drysuit is a better option.
• Neoprene Socks – You will need these to keep your feet warm if your fins don't include a neoprene foot pocket. They are needed in cooler waters.
• Rash Guard Shirt – This will either be worn under your wetsuit, to protect you against rashes, or you can wear it on its own if you're going snorkeling somewhere where it's warm. It's a great piece of kit because it will protect you against getting sunburned, which is a big risk when snorkeling because your back and shoulders are often out of the water.
• Diving Gloves – These will keep your fingers and hands safe from any unruly, gnashing fish.
• Defogger – It's worth the money investing in a decent defogger, as you'll use it on your mask each time you snorkel, and it lasts a long time usually too.
Clothes
• Swim Shorts/Bathing Costume – If you're lucky enough to be going on a snorkeling trip where the weather and the water are both hot, then you'll need a good swimsuit to wear while you're on the beach and in the water.
• Flip-Flops – Once you take your fins off, you'll want a comfy pair of flip-flops to slip your feet into.
• Sensible Clothes – Don't forget to pack some sensible clothes to wear once you've got out of the water too. You'll always need a change of clothes after you've snorkeled.
Other Items
• Sunscreen – To protect you against getting sunburned. Pick one with a high SPF to keep your skin safe. SPF30 is the most popular and should do the trick.
• Underwater Camera – So that you can capture the beautiful images that you'll see under the water.
• Lip Balm – A lip balm with SPF is integral to making sure your lips don't get chapped or burned while in the sunshine.
• Waterproof Bag or Wallet – You might not want to find somewhere safe to store your money, phone, or personal effects each time you head out snorkeling, so a waterproof bag or wallet means you can take your things into the water with you. You may also want to buy a waterproof case that is specifically for your phone.
• Mesh Bag – This is another handy bag to have for your trip, as you can store all your gear in it after snorkeling, and then it can dry out all in one place.
• Towels – A microfibre towel is probably the best towel to take with you, as they fold up into a compact size, and they are also designed to dry quickly too.
• Jellyfish Lotion – If you've ever been stung by a jellyfish, then you'll not want to go through that pain again, so purchasing a jellyfish lotion or a sunscreen with jellyfish protection inside it is the best way to avoid the nasty sting.
Time to Pack
Now you've got all your gear for a wonderful snorkeling trip. And you should also have all your toiletries, evening clothes, reading the material, etc. That will keep you occupied and clothing when you're not out snorkeling. Keep this all in mind before you actually pack, because you're going to need a big case to fit it all in.
Pack Efficiently
To make sure you fit everything in your suitcase and that it is comfortable to carry, then keep these few tips in mind:
• Fill your footwear to make use of the empty space inside them.
• Place the heaviest items at the bottom of the case, if it is stood up.
• Rolling your clothes can save space. But so can fold them. So, use both methods to get everything in.
Have a Great Trip!
Now that you're all packed, there's nothing left to do, but to enjoy your magical snorkeling adventure!
If you liked the article, please leave your feedback.