When it comes to the best scooters for kids the choices are many but still, it is difficult to get the right kids scooter. The primary reason for this confusion is the fact that you are worried about the safety of your little one. However, what they want is maximum fun. So, it is the mix of safety and modern scooter features that you must look for when buying a scooter for kids. The good news is, we have made this task easy. Please read on and select the toys that best fits your needs from the list below.
Our list is formulated in a way to make it simple and effective to find your kids scooter.
How We Review the Top Products:
Every single kids scooter on our review has been carefully chosen from the available products on the market. To be placed on the MyProScooter top list, the product is required to be fantastic quality, top-rated by customers and current buyers.
We have selected products for all budgets while keeping the high-quality standards adhered to. Here at MyProScooter, we have made sure to include something for everyone.
Each item has been carefully researched and looked at, to pass the MPS Test. When buying a new product, we know that you need the information to be structured in an easy-to-read way, and things need to be kept quick and informative! Our review has been designed to reflect this.
If you like the review, please feel free to leave us a 5-star review at the end 🙂
View the Best Kick Scooters For Kids
1. Jetson Jupiter Kick Scooter – Best Kick Scooter For Kids Overall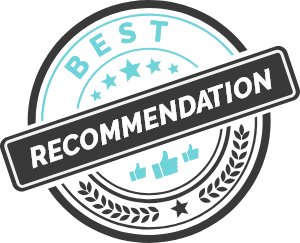 Scooting around town has never been so fun than with this colorful lighted Jetson Jupiter Kick Scooter. It's well priced at just around $30, and it will get you to your destination in a flash.
You can also fold this scooter, making it easy to transport in a car trunk. There are over 100 LED lights that are integrated from head to toe of the machinery. You'll get a lot of compliments if people can catch up to you.
The lights, while aethetically pleasing, also make it easy to see your way through dimly lit areas. You can adjust the handle so tall or short riders can enjoy this scoot. It is even suitable for children. The rear brake allows for a complete full stop. 
The scooter is mainly for kids though with the 132 pound limit. It works though for people who are thinner adults to enjoy the ride as well.
Pros:
Too glitzy to turn down
Has an amazing price point
Even the wheels have LED lights
Why We Like It – When you think about it, there aren't too many things on the market that are a no brainer. This one is the logical purchase for anyone looking to get a scooter.
---
2. Mongoose Expo – Editors Choice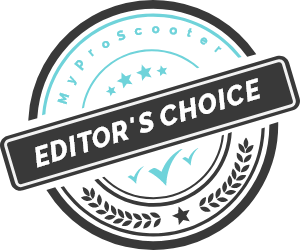 This Mongoose Expo scooter looks similar a bike with its large 12 inches Nylon wheels. Due to this, it is perfect for riding outdoors on pavements where there are cracks too. The handlebar style is inspired by BMX and provides necessary support for firmly holding on to the bar while riding. It is a bit heavy with over 20 pounds of weight but nothing a young girl cannot handle. The spring action foot pedal brakes ensure that the rider stops in a controlled fashion. The whole structure is made from a strong alloy and therefore is very durable.
Pros:
12 inch Nylon Wheels
Perfect for Outdoors
BMX Inspired
Why We Like It – The bright pink color of this model is perfect for females who love scooting. It is a good start for preparing them for bike riding. With this in their hands, they will get a taste of BMX too.
---
3. Lascoota Scooters for Kids 8 Years – Premium Choice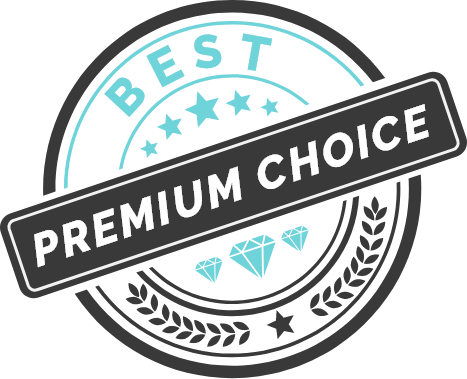 This is the big kid's scooter you have been waiting for. It combines a good mixture of safety and modern features so you have the peace of mind knowing your kids will love it, while also knowing they will be safe. There is no assembly needed when using this scooter and it is simple to transport and move around as needed. The effortless ride
comes from high-quality wear-resistant wheels that help absorb any shock and helps your child go around town without any problems. Stop buying scooters as your child grows. The handlebar can adjust so your child can use this option as a teen and adult
too!
Pros:
Doesn't require any assembly
The shock-absorbing tires help create a smooth ride each time
Reliable breaks that are simple to use, secure footing, and modern features your child
will like
Why We Like It – We love that this is a scooter for older kids who want to ride around. It can adjust to four different heights, helping your child use it for as long as they want, without being stuck with a flimsy scooter that they may outgrow soon. We also like the safety features that are snuck in while our child is riding.
---
4. Razor A5 Lux Fold Up Scooter
Whether it is a boy or a girl you are buying this Razor A5 Lux scooter for, it has a color for both (blue and pink). It has an air-craft grade aluminum made deck and tube which is also why it is very light weight too. Its handlebar is adjustable so the youngster will not outgrow it any time soon. The wheels are quite large with a 200 mm diameter and provide a smooth ride. It is very portable thanks to the easy to fold mechanism. You can use it to get to school or take it to the park as it will roll on uneven surfaces seamlessly.
Pros:
Affordable
Good Quality
Lightweight Aluminum Deck
Why We Like It – This Razor A5 Lux scooter is a kids ride on toy that is very much affordable. The Razor A5 Lux scooter parts are good quality and the overall look is very stylish which ensures that you get good value for your money. Budget is often an important consideration so it makes a good choice when you want something reasonably priced.
---
5. Micro Mini Deluxe Blue
Micro Mini scooter hardly needs any introduction because it is that popular among parents and kids. It is a great present for 4 year olds with its adjustable T-bar handlebar. Despite being for kids, it is very sturdy and can stand up to 75 pounds. It uses the lean to steer technology for steering which teaches kids to balance and provides a safer ride. The wheels as well as the fiberglass reinforced deck provide essential shock absorption mechanism that gives the youngster a smooth experience. The Micro Mini scooter is certified by CPSC so absolutely no qualms about the safety of the younger one. Like it's older brother, the Micro Maxi, this is definitely one to go for.
If you are looking for a scooter perfect for a 2 year old, click here.
Pros:
Adjustable T-bar Handlebar
Sturdy Composition
Fiberglass Reinforced Deck with Shock Absorption
Why We Like It – What is not to love here? The Micro Mini scooter looks amazing with the transparent tires. The deck has the raised Micro logo which looks pretty cool. Your young one can perform some cool tricks whist whizzing past you on the sidewalk.
---
6. Razor A3 Kids Kick Scooter
This is one of the top toys for children aged 5 years or above from this new Razor A3 with its classic look and top quality scooter features. For kids that young control has to be simple which is achieved through the simple rear fender brake system. It also features the new wheelie bar design. The whole structure is made from premium quality aircraft grade aluminum. It can stand up to 143 pounds and the adjustable height allows it to grow with the young one. It is appropriate for riding purposes only and should not be used for performing stunts. However, this push along toy can very well be the first step towards buying one of the cool pro toys for your kid in a few months.
Pros:
Classic Design
Rear Fender Brake System
Aircraft Grade Aluminum
Why We Like It – The classic and minimalistic design of this fun transportation device is a definite winner. For those who like their things simple, this one is definitely going to be a favorite. It has an all shinny metallic body with dark green grips and tires that bring a bit of fun.
---
7. BELEEV V1 Folding Scooter Adjustable Height
The BELEEV V1 scooter is one of the best options on the market for younger kids. It is sturdy and built to last a long time, allowing it to take a beating and be ridden hard without failing. It also folds and unfolds easily, helping you to take it on the go when needed. The comfort, safety, and ease of riding is something every child will enjoy. And the light up wheels is an additional bonus that makes this one of the most fun scooters on the market.
Pros:
Durable and built to last
Easy to fold up to take on the go
Light up wheels that add to the fun
Why We Like It – This scooter has everything you need for your little one to ride around and have fun. The light up wheels were a hit in our home and it is very durable, which we liked since we didn't need to purchase a new scooter all the time.
---
8. Razor Pocket Mod Electric Scooter Moped
The Razor Pocket Mod (Betty) is one of the greatest toys for kids. It reminds you of old times with its vintage toy design. Unlike Razor's pro scooter, this one is appropriate for teenagers and can stand a weight capacity of 170 pounds which is good enough for an electric scooter. The Pocket Mod Electric scooter is one of Razor's newest toy range. It has a chain based motor with twist grip acceleration control. You get variable speeds and can go as fast as 15 mph. On full charge the range is up to 10 miles (roughly 40 minutes). The tires are sturdy pneumatic large sized 12 inches that absorb nasty shocks and give a smooth uninterrupted ride. It has two 12 volts sealed batteries so essentially 24 volts of rechargeable battery.
Pros:
Great Looking, Vintage design
Twist Grip Acceleration control
10 Mile range
Why We Like It – The looks a lot like a Vespa and therefore looks quite funky. The color choice is plenty with 6 colors including Betty, Sweet Pea, Navy, Vapor, Hot Red and Pink. Both genders would love to push this toy to class or practice.
---
9. BELEEV V5 Scooters Quick Release Absorption Mechanism Scooter
If you're looking for a good beginner kick scooter, then the BELEEV V5 Scooter is a worthy mention.
It has an extra wide and lowered deck which provides better balance and mount/dismount. You'll be able to shift your weight easily and find the perfect riding position, as well as gain more "push" without having to bend your knees. The extra large PU wheels have high rebound and make every ride much more smooth
and enjoyable. Rubberized handles and an adjustable handlebar accommodate riders of every age and size.
Pros:
Extra large, high rebound wheels
Lowered and wide deck
Easy folding mechanism
Adjustable to four different heights
Why We Like It – The V5 Scooter has something for everyone, be it the beginner- friendly deck, the adjustable height or the extra large wheels. The compact, 10.25 lbs body is delightful to carry around, as is the one-step folding mechanism. It even has a kickstand when you want to sit back, relax and enjoy nature!
The new Fuzion X-5 Pro scooter is one of the recommended toys in the market right now and for all the right reasons. It is top quality, sturdy, safe and good value for money. It has a 20 inches long strong yet light aluminum based deck. The handlebar of the Fuzion X-5 Pro scooter is attached by a triple bolt clamp that keeps the structure firm and rigid during your pro stunts. The 100 mm wheels provide a nice balance between performing stunts and riding. The strong Batwig bar is 18 inches wide and equipped with soft Pro hand grips. It is the top gift for kids who have mastered scooter riding and now are looking to perform stunts.
Pros:
Top Quality
Good Value
Sturdy
Why We Like It – Fuzion is a brand that is renowned for their pro toys for kids and it goes without saying that their items for sale are designed to be durable. Obviously when you are paying so much for something, you need it to last long.
---
11. Micro Mini Deluxe 3 Wheel Scooter for Girls
If you have a little princess at home then this is the greatest gift a girl can have. It has 3 wheels to provide the necessary stability and support for a very young girl who is only starting to scoot. The T-bar handlebar grows with the child as it adjustable. The lowest height is 17 inches and the highest is 25 inches. Girls as young as 2, can easily ride this and learn to balance. It can stand up to 75 pounds and is very long lasting. The front tires are quite big so run smoothly on surfaces that are uneven or bumpy.
Pros:
Learn to Balance & Steer
Stability & Support
Adjustable T-bar handlebars
Why We Like It – The Micro Mini Deluxe kick scooter can make a perfect birthday present for a girl with its bright pink color. Any youngster would love to ride this wherever they go. It teaches them to balance as well with the lean to steer system. The Micro Mini original kick scooter style and look is just as good as its overall build.
---
12. Razor E300S Seated Electric
This is perhaps one of the best electric scooters for kids by Razor as it has so much up on offer. It has an all-steel frame and is powered by a chain based motor. It is pretty fast as you can go up to a speed of 15 mph. The Razor E300S has the 24 volts battery system that provides a continuous sailing along for 40 minutes. It is appropriate youngsters as well as late teenagers because of its extra-long and wide structure. It has a height of 42 inches which is good enough for someone very tall. The Razor E300 motorized scooter also has a pink color available so serves as a perfect scooter for girls.
Pros:
Electric
All-steel frame
Speeds of up to 15mph
Why We Like It – This one has a seat too which adds to the riders ease. You can comfortably sit and enjoy the leisure which requires very little effort on your part. It also has a hand brake system that speeds down and stops it whenever you like. For an alternative choice, try the Razor Powerwing