Who says fun ends as you grow old? So many adults are opting for kick scooters to get to work or simply have fun in the park and streets. Now there are countless varieties of these all over the market and choosing the most suitable one for you can be a tad bit confusing. Before we delve into the details of the best adult kick scooter and what you should know before getting one, let us tell you what exactly what they are.
Finding the right product for you can be difficult, let alone choosing a product for someone else. However, we have pulled together to create this review, in order to make the whole process easier for you.
The Mongoose Trace Kick Scooter Scooter has been around for years and still manages to turn heads on the streets. Initially designed for kids and teens, the scooter rocks a fresh, BMX-like design, with large 12-inch pneumatic wheels, that not only master every type of terrain but also offer enough flexibility to bust some moves if you feel like it.
Even though it might have been designed for a younger population, don't think for a second that this is a children's toy. In addition to the large wheels, it also features a sturdy frame and wide foot deck, providing stability even for hefty bodies (up to 220 lbs).
It's a perfect fit for commuters, given its size and lightweight – it does not fold, though, so keep that in mind. Another thing that sets it apart from other scooters is the hand brakes, which are much more intuitive to use – that are quite handy (pun intended) if you are commuting through traffic.
Pros

Caliper hand brake
12-inch air tires
Wide deck for comfort
Lightweight
Sturdy-built

Cons

Taller people might find the handlebars to be too low
The deck is made out of plastic
Our Verdict on Mongoose Trace
The Mongoose Trace Kick Scooter is our Editor's Choice simply because it's an affordable, durable and versatile scooter that meets almost everybody's needs. If you are an average-sized human and have space to store an unfoldable scooter, this is probably the one for you.
2. Micro Kickboard– Premium Choice
You are looking for a fun and efficient way to get to work, but still want to look stylish while doing so? Then the Micro Kickboard White/Black is the scooter for you. Its simple, yet elegant design is the embodiment of business-casual – but it's also so much more than good looks.
It features large 8-inch polyurethane wheels that offer you a smooth ride on every terrain. Due to their size, they can build up at quite a pace with little effort. The adjustable handlebar goes up to 38 inches which is more than enough for the average person. The weight limit is pretty decent as well. A person up to 220 pounds can enjoy riding it.
The deck is not that wide, which means that you might not be able to keep both feet up at the same time. Nevertheless, the low kick height more than makes up for this lack because giving it a kick is so effortless you never really want to stop doing it.
Pros

Stylish
High rebound polyurethane wheels
Created to withstand frequent use
Low kick height
Foldable for easier transport

Cons

The deck is a bit narrow
In the higher price range
Our Verdict on Micro Kickboard
If you are willing to spend a few more bucks on a stylish scooter that will last you for years, then you should check this one out. It's a bit more expensive than others, which makes it our premium choice, but with this scooter, you definitely get your money's worth in terms of build quality and durability.
3. Razor A5 Lux – Best Overall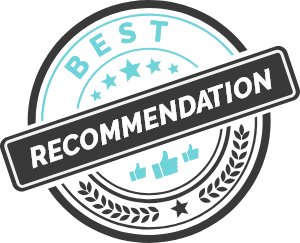 Reasons to buy
Manufactured by a well-known brand
Extra-large urethane wheels
Supports riders up to 220 lbs
Razor has a wide range of scooters on the market, but the A5 Lux is in our opinion the finest of them all. Featuring an aircraft-grade aluminum t-tube and deck, it ensures both durability and a lightweight – weighing only 9.4 pounds.
Despite being that light, it still has the ability to withstand a lot of rider weight, 220 pounds to be exact. This is the same as many of the high-end scooters listed here, which goes to show that you do not need to be a big spender if you are a big person. In addition to being light, it also folds easily with its patented folding system, which makes it perfect for commuters, since it can easily be carried into the office or stored away.
The wheels are quite large and roll over any kind of surface seamlessly. The deck on the other side is a bit narrow, so if you have big-sized feet, you might not be able to put up both your feet on the deck especially when wearing boots.
Pros

Affordable
Comes in a variety of colors
Made from Strong Aluminum
Lightweight
Foldable

Cons

Can get noisy on some terrain
Deck quite narrow
Our Verdict on Razor A5 Lux
This became our "best overall" scooter because it's exactly that – it offers stability and speed in a lot of different colors, for an affordable price. What more could one wish for? Sure, some premium scooters might offer you a smoother ride on rougher pavement, but this one still punches well above its price range considering both build quality and functionality.
4. Besrey – Light and Easy to Carry
The Besrey Scooter comes with large 7,8 inch wheels that provide speed and comfort. It also comes with ABEC-9 bearings, to ensure a smoother ride. They also last much longer without needing to be replaced every year. It's very robust and can handle a max. load of 220 lbs.
You can fold this scooter up in only a few seconds, with just a simple push of a lever. Thanks to the fact that the handlebars can fold up as well, it can be stored practically anywhere. We really appreciate the shoulder strap that Besrey includes with the purchase of this scooter. It attaches to both ends to let you carry it around when you're not using it. Both sides clip off instantly so you can get right back to riding when you choose to.
Something that most other brands seem to ignore about the rear brake is the effect that it can have on your shoe. This company added an angled section to allow your foot to relax right on it for easy braking that won't damage your shoes. There's also a handbrake so you can choose whichever feels better for you.
Pros

Comes with 7,8 inch tires that have ABEC-9 bearings
Easy to fold up and carry with a provided shoulder strap
Comfortable rear and handlebar brake
Adjustable handlebar suits even tall people
Made out of durable, lightweight aluminum

Cons

Might get noisy on rough pavement
Screws need to be tightened frequentl
Our Verdict on Besrey
The attention to detail that was put into designing this scooter is astonishing. From the durable bearings to the strap to make transportation easier – Besrey did their best to ensure that you will enjoy this scooter at all times. The dual braking system is also a nice feature if you need extra safety.
5. Swagtron K8 Titan Commuter – Value for Money
If you are considering getting a scooter for your commute, but are still hesitant to spend a lot on it, you might want to consider our budget option – the Swagtron K8 Titan Commuter. Don't let the considerably low price fool you though, because this scooter has a lot to offer.
The overall weight capacity of this scooter is 250 pounds, which is impressive considering that it's only 9.75 pounds to carry. You can fold it up to carry into the store, office, or a friend's house. The height of the handlebars can be adjusted with a few snaps. This feature makes it work for people of all ages.
Another unique feature of this commuter kick scooter is the fact that it comes with a bell – it's not too loud, but it'll get the attention of those around you.
The deck of the scooter comes with non-slip grip tape to help you hold your position while you're cruising around town. It's also super wide for big feet and small feet alike. Right behind the deck sits the rear brake over the wheel for quick slowing or stopping right when you need it. Since the tires are built to last, they won't wear down from the excessive pressure on the brake.
Pros

Weighs less than 9 pounds to carry easily
Comes with large 200m wheels for faster riding
Includes non-slip grip tape on the deck
Adjustable handle height
Comes with a bell
Foldable

Cons

No real shock absorber
Can be difficult to fold
Our Verdict on Swagtron K8 Titan
For a beginner or someone who does not intend to use the scooter on a daily basis, the Swagtron K8 Titan Commuter might be the best choice. The ride might not be as smooth as with other scooters, but you will surely get your money's worth out of it and have a great time doing so.
6. Razor A6 – Designed for Tall Riders
Reasons to buy
Built specifically for taller riders
Anti-rattle handlebars
Aluminum frame for increased durability
Being very tall surely has its perks, but it can also make things more difficult. Riding an average scooter, for example, might be quite uncomfortable if you are a tall person. Luckily there are companies like Razor, who are always trying to make people's lives easier.