Who says fun ends as you grow old? So many adults are opting for kick scooters to get to work or simply have fun in the park and streets. Now there are countless varieties of these all over the market and choosing the most suitable one for you can be a tad bit confusing. Before we delve into the details of the best adult kick scooter and what you should know before getting one, let us tell you what exactly what they are.
Finding the right product for you can be difficult, let alone choosing a product for someone else. However, we have pulled together to create this review, in order to make the whole process easier for you.
View The Best Adult Kick Scooter for Commuting Below
---
1. Hiboy T1 – Best Kick Scooter For Adults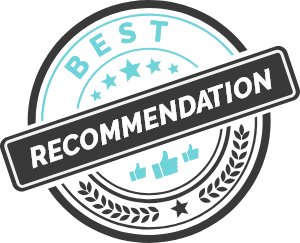 Hiboy T1 is definitely the best overall kick scooter for adults and there are many reasons for that.
It has 3 levels adjustable height ranging between 33 inch and 43 inch and it's equipped with equipped with soft rubber comfortable hand grips.
Extra wide wheels provide much smoother and much more comfortable ride without hard vibrations, which means that this amazing kick scooter won't feel a thing on bumpy roads.
It's foldable, easy to carry, and it go anywhere with you.
Pros of Hiboy T1
Designed for Urban commutes
Ultra comfortable thanks to wide wheels
Safer thanks to wide deck
Adjustable height
Foldable
Why We Liked It – Hiboy T1 is a kick scooter intended for all adults, regardless of their height. Fantastic breaks, fantastic alluminum alloy frame and super comfortable. Definitely check it out!
2. Razor A5 Lux – Premium Choice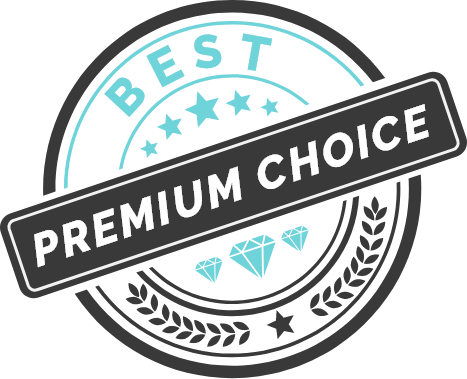 Among all Razor Kick Scooters, A5 Lux definitely claims the title of the king! It is a strong one with aluminum t-tube and deck. These materials are air-craft grade which ensures durability. It has patented rear brake for controlling speed.
Razor scooters are known for their lightweight and this one is no different weighing only 9.4 pounds. Despite its own little weight, it still has the ability to withstand a lot of rider weight, 220 pounds to be exact. This is the same as many of the high end scooters listed here which goes to show that it is good enough.
Like every other model, it folds easily with its patented folding system. There is only a rear brake which is enough to speed down or stop the scooter. The wheels are quite large so roll over any kind of surface seamlessly. If you have big sized feet, you might not be able to put up both your feet on the deck especially when wearing boots.
This Razor A5 scooter is one of the most affordable brands on the market right now. This is obviously is very cheap so you can replace them easily from time to time. However, with its quality frame and sturdy big wheels, you most likely will not have to.
Pros of Razor A5 Lux:
Affordable
Well known and respected Brand
Made from Strong Aluminum
Why We Liked It – It comes in three different colors: blue, pink and red. This allows a bit of choice for riders who want something colorful for their commutes or recreational rides in the park or streets. It's our Premium Choice, because Razor proved its quality and reliability numerous times!
3. Mongoose Expo Scooter – Editors Choice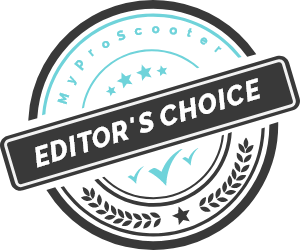 Mongoose Expo Youth Scooter has been for 2 years on the market and it's definitely the favorite choice of many commuters, including us!
This is due to the larger road tires and the fact it is perfectly designed for both commuting, and sporting uses. The 20lb scooter is great for getting to work, but is non-foldable. This means it may be difficult maneuvering around if you also need to catch a train or bus. It has pneumatic front and rear tires that make up the 12inch wheels, which are suitable for most terrains (pavement, brick, woodland etc.).
However, its design will definitely make heads turn when you pass by!
Pros:
12inch wheels
Pneumatic tires safe for most terrains
Beautiful design
3 colors variation
Why We Liked It: The Mongoose Expo is great for those that commute short distances (with no need to use public transport), and especially for those that commute over various terrains, as the 12inch wheels can most likely handle it!
Adults and teens alike will find comfort and several uses with the Hikole Scooter. While it's perfect for commuting and getting from place to place, you'll also be able to use it for stunts around town. Choose from White, Black, or another version of White. The overall height can be adjusted from 35.1 inches to 39 inches, making it ideal for people of all ages.
At the top of the adjustable frame sits rubber grips on the handlebars. They're textured to prevent them from slipping and sliding around when you're moving quickly. When you're ready to store the scooter away for the day, they have built-in clips to reduce the space that the handlebars take up.
The whole scooter can collapse into a smaller size as well. A simple lever pull will fold up the scooter, reducing the length to 33 inches by a 14.9-inch width. The 200mm tires come equipped with ABEC-7's for a smooth ride. This also helps with a quick acceleration. The rear tire has a brake over it for immediate stops or slowing down whenever you'd like. It fits the curvature of the brake perfectly to prevent heated friction.
With a 5.3-inch deck, you'll be able to move around quite a bit without slipping off of the edge. Many people are used to narrow scooters that can be frustrating, but you won't have to deal with those issues on this deck. Almost every single piece of this kick scooter is built to last through tough weather and other elements. They're also protected against rust and corrosion.
Pros of Hikole:
Comes in three different color options to choose from
Made to last for years through bad weather and rust
Easily adjust the size to accommodate kids, teens, and adults in seconds
Folds up to a compact size for easy storage
Why We Like It – We like this kick scooter because people of any age can use it for getting around quickly. The ability to perform stunts on it is also a nice feature that most commuter scooters can't claim. We also like the budget-friendly price tag!
5. Swagtron K8 Titan Commuter
Swagtron has produced quite the collection of scooters for people of all ages. The Swagtron K8 Titan Commuter Kick Scooter is a top choice for people who want to get around town in a unique way. Take to the sidewalks moving with the breeze thanks to the 200m tires that help you cover more ground.
The overall weight capacity of this scooter is 250 pounds, which is impressive considering that it's only 9.75 pounds to carry. You can fold it up in seconds to carry into the store, work, or a friend's house. The height of the handlebars can be raised with a few snaps as well. This feature makes it work for people of all ages.
Another unique feature of this commuter kick scooter is the fact that it comes with a bell. Unlike most scooters that don't have an alarm or alert system, this one does. You can notify people in front of you just as you would with a car horn. It's not too loud, but it'll get the attention of those around you.
The deck of the scooter has non-slip grip tape to help you hold your position while you're cruising around town. It's also super wide for big feet and small feet alike. Right behind the deck sits the rear brake over the wheel for quick slowing or stopping right when you need it. Since the tires are built to last, they won't wear down from the excessive pressure on the brake.
Pros of Swagtron K8 Titan:
Weighs less than 9 pounds to carry easily
Comes with large 200m wheels for faster riding
Includes non-slip grip tape on the deck
Perfect for commuters and casual riders
Why We Like It – We like this commuter scooter because it moves much quicker than others. It's also nice that it weighs so little while also providing a top-notch weight capacity. The adjustable height and handlebars are a nice touch as well.