If you are here looking for more information on the best electric scooter for adults, be informed that you are just at the right place. So, you think people whizzing around on electric scooters looks cool? Well, you are not the only one – as there are many fans of the best electric scooters who are yet to buy and try this amazing sport for better exercise and an alternative to public transport.
Getting an adult electric scooter could be for various reasons. They are easy to learn and perfect, easy to assemble and offers great mobility. Other than that, these fun rides are perfect for any age. For kids, teenagers and grownups – motorized scooter is an equal fun (click to see our guide on Electric Scooters for Kids).
In this article however, we will stick to the adult electric scooters that are particularly made for grownups to commute with, and avoid public transport. First we will list down the top 10 products according to our research and experience, then we will present you with our favorites and last but not the least, we will try to answer some of your common questions. So, without any further ado, let's get down to business.
View the Best Electric Scooters for Adults in 2021
Here's the review of all scooters we think are the best electric scooter for adults.
If you want to see a better overview without many details but with all specs, you have the table with all the data you need. You'll also see that there's a "MyProScooter Rating".
That represents our grade of the scooter, and in determining that number we don't just look at the specs – we look at availability, customer support, brand, and reliability. We bet you'll find it useful!
Also, on this list you'll find amazing electric scooters for Black Friday with a lot of deals – some go up to 50% off the price! Make sure to check them out!
---
1. TurboAnt X7 Pro – The Best Electric Scooter Overall
*Just because you are our reader, you can use promo code: X7PRO to get $50 discount*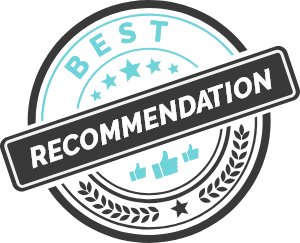 TurboAnt proved themselves two times as one of the best electric scooter production companies – once when they made TurboAnt X7 (which we're gonna talk about a bit later) and second time when they made TurboAnt X7 Pro, a beast that earned our title for best electric scooter overall.
Even though MANTIS has more endurance as well as Wolf Warrior 11 (both by FluidFreeRide) we can't really put them in the same class, because we gave the MANTIS most powerful electric scooter title, and Wolf Warrior 11 is an off-road scooter, so, therefore, next in our list, and better than any other – TurboAnt X7 Pro.
With its 10 inch large tubed pneumatic tires, smoother ride, and a longer tire lifespan allow you to conquer any road conditions, wet, dry, cold, or hot!
36V 10Ah battery pack charges this beast and it allows it to go whopping 30 miles per charge! Also, the best thing about it, the battery pack is totally detachable which makes it easier to charge as you don't have to carry the cooter around with you.
Pros and specs of TurboAnt X7 Pro:
Max Speed: 20 mph
Max Range: 30 miles
Max Weight Capacity: 275 lbs
Detachable battery
Only 6 hours charging time
Why We Like It: the fact that you can go for an incredible 30 miles is just amazing. Long haul rides are definitely possible with TurboAnt X7 and we are sure you're gonna enjoy just like we did! This is the last scooter on earth that will bail on you, and therefore it's the best electric scooter out there!
Also, if you want to read a full in-depth review on TurboAnt X7 Pro make sure to click here! We reviewed all their electric scooters!
---
2. E-Twow New GT 2020 – Premium Choice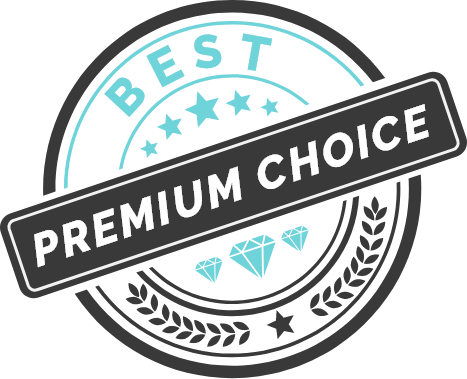 E-Twow is known to be an innovative, trustworthy, and reliable electric scooter company and it's a true honor having them on our list.
Considering ultra fast shipping, price, and ultra-high quality of this electric scooter we had no option but to classify it as Premium Choice because that describes it best – premium!
Also considering its features, speed, and weight capacity we'd say that this is also the best electric scooter for heavy adults, so if you have few extra pounds and you're worried about how the scooter is going to behave, then worry not – E-Twow GT 2020 won't feel a thing.
One of the most awesome things that we've seen in this industry so far is that E-Twow gives everyone a chance to have a glimpse into their production! Yes, on their website you can see how they are making their electric scooters!
We made a detailed review of E-Twow electric scooters, but right from the start, we'll tell you that GT 2020 is definitely the best one!
Pros and specs of E-Twow Electric Scooter:
Max Speed: 25 mph
Max Range: 30 miles
Weight Capacity: 275 lbs
700W Motor
Li-Ion, 48 V; 10,5 Ah, Samsung Cells 35E battery
Charging time 4 – 4.5h
Why We Like It: Being able to drive for a whopping 30 miles and after that to spend just 4 – 4.5h charging the battery is just mind-blowing. Everything about this scooter is just mind-blowing and you should definitely consider getting if you are after something that's gonna serve you for years to come!
---
3. Glion Dolly – Topscorer on Customer Reviews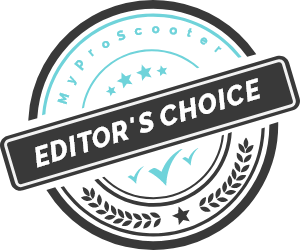 There's a very good reason why Glion Dolly Foldable Commuter Electric Scooter is our choice for the best electric scooter for adults… Or should we say reasons?
Probably one of the most important things to look for in motorized scooters for grownups is its battery pack. This top electric folding scooter for personal transport has one of the biggest battery pack you will see in the market today. Yes, we are talking about the premium 36V, consisting of 18650 cells and 30 Sony nmc.
In simple terms, all these technical specs mean that you will be enjoying for a nonstop running time for 15 miles. Glion Dolly Foldable Commuter folding scooter has (we would say) the best charging time and you can get from 0 to 100 in just 3.24h! How cool is that?!
The motor inside this ride is a high-end 250 watt one. It is extremely quiet, which mean that you can even roam around the inside of you house without really disturbing anyone. The wheels on this adult scooter are military grade, airless, never flat rubber tires.
This adult scooter offers great mobility as well. You can fold it, put it in a standard travel bag, and take it with you anywhere you want.
The brakes are also located in the motor, which is an anti-lock type and requires zero maintenance. The speed of the ride is pretty fantastic as well – you can go at 15 mph and impress everyone around you. On a single charge, you can use this super folding scooter for more than 15 miles.
Here are the specs of Glion Dolly:
Max Speed: 15 mph
Max Range: 15 miles
Weight Capacity: 220
Ultra-Fast charging time – only 3.24h!
Folds Up
Extremely lightweight – only 28 lbs!
Why We Like It – The fact that you can ride this for a nonstop 3.25 hours is something really cool. Other than that, we love Glion Dolly because they made an electric scooter for adults to be a leader in energy-saving – its energy efficiency per their calculation is 1 dollar = 500 miles!!! All in all, Glion Dolly Adult Electric Scooter is a perfect ride for any adult looking for some extra zip in his or her life. If you're looking for the top electric scooter on the market – this might just be it.
---
4. MANTIS 8 by FluidFreeRide – Fastest Electric Scooter
Okay, if you are someone who likes "extra" stuff, or you simply need more out of electric scooters mentioned above, then Mantis by FluidFreeRide will most certainly fulfill all your needs.
We would say that this electric scooter is only for adults and for pro riders because not every rider can control these ultra features!
FluidFreeRide has 6 different electric scooters and MANTIS is most powerful one for the street, but that's not all – it's also the most powerful scooter that we found on the market!
Considering its amazing specs mentioned below, MANTIS is the fastest electric scooter on our list.
Pros and specs of MANTIS by FluidFreeRide:
Max Speed: 40 mph
Max Range: 45 miles
Weight Capacity: 265 lbs
Two powerful brushless 60V 1000W motors deliver crazy acceleration and climb up to 30% inclines with ease
Supports 5A Fast Charger that provides reduced charging time for 60-70%