If you are here looking for more information on the best electric scooter for adults, be informed that you are just at the right place. So, you think people whizzing around on electric scooters looks cool? Well, you are not the only one – as there are many fans of the best electric scooters who are yet to buy and try this amazing sport for better exercise and an alternative to public transport.
Getting an adult electric scooter could be for various reasons. They are easy to learn and perfect, easy to assemble and offers great mobility. Other than that, these fun rides are perfect for any age. For kids, teenagers and grownups – motorized scooter is an equal fun (click to see our guide on Electric Scooters for Kids).
In this article however, we will stick to the adult electric scooters that are particularly made for grownups to commute with, and avoid public transport. First we will list down the top 10 products according to our research and experience, then we will present you with our favorites and last but not the least, we will try to answer some of your common questions. So, without any further ado, let's get down to business.
View the Best Electric Scooters for Adults in 2021
Here's the review of all scooters we think are the best electric scooter for adults.
If you want to see a better overview without many details but with all specs, you have the table with all the data you need. You'll also see that there's a "MyProScooter Rating".
That represents our grade of the scooter, and in determining that number we don't just look at the specs – we look at availability, customer support, brand, and reliability. We bet you'll find it useful!
Also, on this list you'll find amazing electric scooters for Black Friday with a lot of deals – some go up to 50% off the price! Make sure to check them out!
---
1. TurboAnt X7 Pro – The Best Electric Scooter Overall
*Just because you are our reader, you can use promo code: X7PRO to get $50 discount*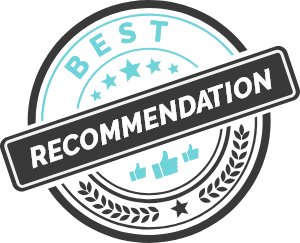 TurboAnt proved themselves two times as one of the best electric scooter production companies – once when they made TurboAnt X7 (which we're gonna talk about a bit later) and second time when they made TurboAnt X7 Pro, a beast that earned our title for best electric scooter overall.
Even though MANTIS has more endurance as well as Wolf Warrior 11 (both by FluidFreeRide) we can't really put them in the same class, because we gave the MANTIS most powerful electric scooter title, and Wolf Warrior 11 is an off-road scooter, so, therefore, next in our list, and better than any other – TurboAnt X7 Pro.
With its 10 inch large tubed pneumatic tires, smoother ride, and a longer tire lifespan allow you to conquer any road conditions, wet, dry, cold, or hot!
36V 10Ah battery pack charges this beast and it allows it to go whopping 30 miles per charge! Also, the best thing about it, the battery pack is totally detachable which makes it easier to charge as you don't have to carry the cooter around with you.
Pros and specs of TurboAnt X7 Pro:
Max Speed: 20 mph
Max Range: 30 miles
Max Weight Capacity: 275 lbs
Detachable battery
Only 6 hours charging time
Why We Like It: the fact that you can go for an incredible 30 miles is just amazing. Long haul rides are definitely possible with TurboAnt X7 and we are sure you're gonna enjoy just like we did! This is the last scooter on earth that will bail on you, and therefore it's the best electric scooter out there!
Also, if you want to read a full in-depth review on TurboAnt X7 Pro make sure to click here! We reviewed all their electric scooters!
---
2. MANTIS 8 by FluidFreeRide – Premium Choice
Okay, if you are someone who likes "extra" stuff, or you simply need more out of electric scooters mentioned above, then Mantis by FluidFreeRide will most certainly fulfill all your needs.
We would say that this electric scooter is only for adults and for pro riders because not every rider can control these ultra features!
FluidFreeRide has 6 different electric scooters and MANTIS is most powerful one for the street, but that's not all – it's also the most powerful scooter that we found on the market!
Considering its amazing specs mentioned below, MANTIS is the fastest electric scooter on our list.
Pros and specs of MANTIS by FluidFreeRide:
Max Speed: 40 mph
Max Range: 45 miles
Weight Capacity: 265 lbs
Two powerful brushless 60V 1000W motors deliver crazy acceleration and climb up to 30% inclines with ease
Supports 5A Fast Charger that provides reduced charging time for 60-70%
Why We Like It: The better question is who wouldn't like it? With MANTIS you can have so much fun and get so far before draining the battery, plus wherever you go you can count that you will come 2 times faster than with an ordinary electric scooter! Plus, it supports a lot of gadgets that you can install and make it even better! Make sure to check it out!
---
3. Glion Dolly – Topscorer on Customer Reviews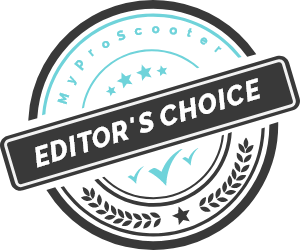 There's a very good reason why Glion Dolly Foldable Commuter Electric Scooter is our choice for the best electric scooter for adults… Or should we say reasons?
Probably one of the most important things to look for in motorized scooters for grownups is its battery pack. This top electric folding scooter for personal transport has one of the biggest battery pack you will see in the market today. Yes, we are talking about the premium 36V, consisting of 18650 cells and 30 Sony nmc.
In simple terms, all these technical specs mean that you will be enjoying for a nonstop running time for 15 miles. Glion Dolly Foldable Commuter folding scooter has (we would say) the best charging time and you can get from 0 to 100 in just 3.24h! How cool is that?!
The motor inside this ride is a high-end 250 watt one. It is extremely quiet, which mean that you can even roam around the inside of you house without really disturbing anyone. The wheels on this adult scooter are military grade, airless, never flat rubber tires.
This adult scooter offers great mobility as well. You can fold it, put it in a standard travel bag, and take it with you anywhere you want.
The brakes are also located in the motor, which is an anti-lock type and requires zero maintenance. The speed of the ride is pretty fantastic as well – you can go at 15 mph and impress everyone around you. On a single charge, you can use this super folding scooter for more than 15 miles.
Here are the specs of Glion Dolly:
Max Speed: 15 mph
Max Range: 15 miles
Weight Capacity: 220
Ultra-Fast charging time – only 3.24h!
Folds Up
Extremely lightweight – only 28 lbs!
Why We Like It – The fact that you can ride this for a nonstop 3.25 hours is something really cool. Other than that, we love Glion Dolly because they made an electric scooter for adults to be a leader in energy-saving – its energy efficiency per their calculation is 1 dollar = 500 miles!!! All in all, Glion Dolly Adult Electric Scooter is a perfect ride for any adult looking for some extra zip in his or her life. If you're looking for the top electric scooter on the market – this might just be it.
---
4. Razor EcoSmart Metro – Best Electric Scooter With Seat
The Razor Ecosmart Metro electric scooter for adults is quite something! As you can see from the image above, there is a whole host of convenience housed in the electric adult scooter. Ideal for commuting? Sure!
Check out the wide deck, comfortable seat and basket. You can put groceries, your work bag – anything you wish in the basket (we do recommend securing it safely!), plus the big wheels really increase your comfort. This Razor Ecosmart Metro electric scooter really is a "convenience vessel" for those that need one.
You can also check the full review of this scooter by clicking here!
Pros and specs of Razor EcoSmart Metro
Max Speed: 18 mph
Max Range: 12 miles
Weight capacity: 220 lbs
Comfortable, smooth ride
Ultra padded seat
Luggage rack
Why We Like It – If you hadn't noticed already, this adult scooter is CONVENIENT beyond our wildest dreams. If you are looking for an electric scooter that ticks all the boxes as a personal transport vessel then Razor EcoSmart should be just it which is also the reason why we'd say it's the best seated electric scooter!
---
5. GoTrax GXL V2 – The Best Budget Electric Scooter
Number six on our list and the one we decided to call the best budget electric scooter is GoTrax GXL V2 Commuting Electric Scooter and there are many reasons for it.
The most important factor when looking for a motorized scooter for grownups is the battery pack. With a riding distance of 9-12 miles (depending on how many hills you ride up), this is plenty for most commuters to ride to work on. With a low charge time of 3-4 hours, this is plenty of time to charge the scooter at work and ride home on a full battery without range anxiety kicking in!
The GXL V2 has a max speed of 15.5 miles per hour, which makes it one of the fastest electric scooters in our review range to date. Rest assured you will feel sturdy whilst weaving through traffic, due to GoTrax's reinforced baseboard & rear fender, added to the version 2 models.
A feature that a lot of manufacturers lack in is stopping power. GoTrax has conquered this by developing a hand-operated electric/disc brake hybrid, giving you more control over your ride when you need to think fast.
Sometimes it's dark when I want to travel, how will I see and be seen? They've thought of that too! The GXL V2 is equipped with an ultra-bright headlight to ensure you can see and be seen whilst riding the roads in the dark. The scooter also features a rear reflector.
Pros:
Max Speed: 15.5 mph
Max Range: 12 miles
Weight Capacity: 220 lbs
Handbrake, Cruise Control, Reinforced Frame and Lock Mechanism
8.5 inches pneumatic tires – glide through the streets like an eagle!
250 Watt motor – enough power? We would say so, because:
Foldable design – when you're done with it, you can store it wherever, it's so compact!
Why We Like It – The fact that you can ride this for nonstop for up to 2 hours is very handy if you're destination is a little further away than usual. With its sleek design and excellent price point, this is the best budget electric scooter for a reason. Also, it's reliable! GoTrax GXL V2 will never bail on you and it's one of the most trusted electric scooters among millions of riders!
---
6. Segway Ninebot S-Plus – Best Self Balancing Electric Scooter
If you are a fan of sleek, modern style products, you are going to love the Segway Ninebot S-Plus because it's definitely different then others!
With its beast of the 1600 Watts motor, this amazing self-balancing scooter is great for adults that weigh up to 220 lbs. The difference between self balancing electric scooter and hoverboard is that your legs work individually on the hoverboard while on this amazing thing you don't have to balance each leg – you just have to lean in the direction where you want to go!
Segway also developed their own anti-theft system which means you will be the only one capable of using it. That comes really handy, as Segway S-Plus is not as big as other electric scooters and it weighs only 36 lbs which doesn't only make it very portable but it also makes it a light target for thieves!
How to safely ride this self balancing electric scooter? Easy: turn it on and easily step on it. If you are a beginner, make sure to grab something to lean on until you master the balance. Once you're on it, slighly lean into the direction where you want to go and Segway S-Plus will listen.
If you are looking for someone unique, that is capable of turning heads at the park – then Segway Ninebot S-Plus Self Balancing Electric Scooter should be your choice.
Here are some amazing specs this scooter has:
Pros and specs of Segway Ninebot S-Plus:
Max Speed: 10 mph
Max Range: 22 miles

Weight Capacity: 220 lbs
Climbing slope – 15 degrees
Intelligent Headlights
Full-Featured APP Connectivity
Why We Like It – It's just impossible not to notice this beautiful futuristic design. Also, Segway is known to be extremely reliable with their products and proof of that is that S-Plus is UL2272 Certified. Definitely check it out!
---
Levy Plus is an amazing electric scooter and its company is based in NYC.
I mean let's agree on this – if anyone knows 100% what an electric scooter needs to have in order to be 100% functional but at the same time beautiful and efficient it's New York people! New York is AMAZING terrain for driving an electric scooter so Levy was in the right place at the right time!
They made Levy Electric Scooter that we're gonna review a bit later, and they made Levy Plus, which represents an incredible quality-price ratio.
Here are Levy Plus specs:
Max Speed: 19 mph
Max Range: 22 miles
Weight Capacity: 250 lbs
350W Front Motor
Regenerative front braking and mechanical rear brake.
Why We Like It: Even though it stands out with its price from the rest of the folks, there's a good reason why it's the top class choice for an electric scooter. We can't decide do we more like the fact that you drive for unbelievable 22 miles or that Levy Plus has cruise control and you can set it to preferred speed and enjoy cruising! Truly awesome scooter! We have made a complete review of Levy scooters so feel free to check it out!
---
GoTrax also has their own "upgraded" electric scooter – a scooter that has performance above what is usually considered as average.
GXL V2 became the most popular because it fulfills most riders needs, but if you want to get some extra then GoTrax XR is the option for you.
Compared to standard GXL V2, GoTrax XR Ultra has the same max speed and weight capacity, but the battery is bigger which allows him to go a few extra miles, making it max range 17 miles!
With its amazing specs, you can get more miles, more power, and more comfortable ride!
Pros and specs of GoTrax XR Ultra:
Max Speed: 15.5 mph
Max Range: 17 miles
Weight Capacity: 220 lbs
300W Motor Power
36V LG Battery – which means:
Frame – Aluminum Alloy
Ultra Bright LED Headlight
Why We Like It: We love everything extra! With this amazing model, GoTrax didn't just provide the top-notch quality – they made long haul rides possible, comfortable, and safe!
---
9. Razor E300S Seated Electric Scooter
If you are looking for a unique ride that is perfectly capable of impressing everyone around you and offers super durability then look no further as we present you with the Razor E300S Seated Electric Scooter.
The electric motor perfectly complements the elegant design as it is quiet and produces high torque. It has a 24 V battery with a seal battery system that enables the Razor E300 electric scooter to go non stop for as long as 16 mph. The electric ride has a rear braking system which is easily operated from the grip on the handle. The seat is also a comfortable one with an option to adjust and remove it.
The deck on this Razor E300 electric scooter is big enough to accommodate riders of all types. It has excellent recharging time but should be charged for 12 hours before the first use.
The Razor E300 electric scooter also offers a running time of 40 minutes – this may depend on factors like the weight, terrain, etc.
Pros and specs of Razor E300S:
Max Speed: 15 mph
Max Range: 10 miles
Weight Capacity: 220 lbs
Great ergonomic design
Smooth ride with no sound
Why We Liked It – We really liked the sophisticated design and the choice of colors. Other than that the speed, recharging time and wheels are pretty decent too.
---
And here's TurboAnt X7 Pro's little brother!
The Turboant X7 Pro electric scooter is amazing, compared to other scooters! It has a sleek, lightweight design that makes it easy to take with you, wherever you want to go. No having to haul something bulky and heavy around.
This scooter has three different speed settings that you can choose from. No matter where you plan on taking your scooter, you will have a comfortable speed to cruise in.
It comes with a triple breaking system and bright LED headlights for all the added security that you could want in a scooter. The Turboant X7 also has a 4-6 hour fast charge battery, making it convenient to get up and go when you want to, with very little waiting.
This scooter also comes with a 1-year manufacturer's warranty against certain mechanical defects so you can ensure that if what you get isn't top-notch, it'll be fixed. So, whether you're a beginner or a scooter pro, the Turboant X7 has everything you could need or want in an electric scooter.
Pros and specs of TurboAnt X7:
Max Speed: 20 mph
Max Range: 16 miles
Weight Capacity: 275 lbs
Fast charging time
Comes with warranty
Why We Like It: We love reliable things, and X7 is one of the most reliable ones out there. There's something in knowing that if something goes wrong and your scooter bails on you that company will take care of it. Awesome specs, awesome experience!
---