Many people enjoy riding bikes for many different reasons.  For some, it is a great way to take in lots of sights with ease, for others it's a way to maintain their health or enhance their fitness levels, for the rest it is a fun weekend hobby getting them out in the countryside when they have been stuck at their desks all week.  Whatever your reason for cycling, a bike rack which attaches to your SUV can increase your appreciation for cycling, encourage you to cycle more and open up the opportunities that cycling has to offer.  Here are our top 10 best bike racks for SUVs:
View The Best Bike Rack For SUVs Below
---
1. Allen Sports Deluxe Trunk Mounted Bike Rack – Best Overall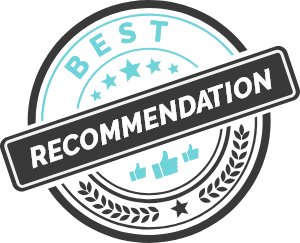 The patent design of this bike rack has been innovated specifically for SUVs. Holding a maximum of 70 pounds, it's fully assembled on arrival at your delivery address, so there is very limited DIY for you to do to attach it to your vehicle. You can use it as soon as you receive it. It's so quick to install, accommodating bikes of any style on its 12 inches long carry arms of 15-inch width. Side straps have been added to increase the stability and security of the transportation of your beloved bikes and use the individual tie-downs to enhance each bikes protection as you travel.
The lower frame of the Allen Sports Deluxe bike rack is padded preventing any damage from being done to your SUV when traveling by bike in addition as it keeps the bikes and the rack from scratching or denting your car. This is a smart, effective and quick way of transporting a maximum of two bikes between locations.
Pros:
70-pound maximum weight
Limited DIY, arrives assembled
Quick install, 12in arms
15in width, side straps
Tie-downs, padding, protection, effective
Why We Liked It – We like the Allen Sports Deluxe Trunk Mounted Bike Rack because of the amount of attention that has been paid to protecting your vehicle while traveling with bikes in tow.
---
2. Allen Sports 4-Bike Hitch Racks – Editors Choice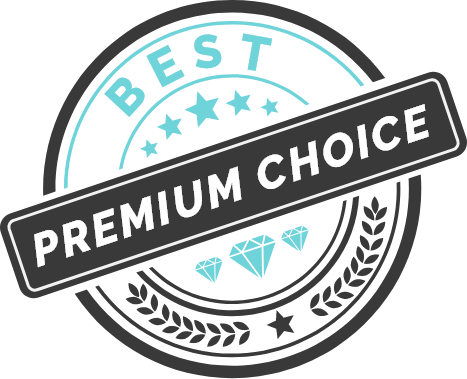 This is one of the largest racks in its category. Not only you can take your bike on the road with you, but you are able to stock all bikes from your family or friends and have a group road trip. Despite it is that big and wide it can be set up in only 5 minutes which is only, the only thing that is required is a professionally installed class III or IV 2 inches hitch.
The best thing about it is that you don't need to remove your already attached bikes, to access the back of your truck or SUV as the rack tilts back for easy lift-gate access and can also be folded out completely when not in use.
Pros:
Individual tie-down cradles
No-wobble hitch installation
Folding carry arms
Steel Body
Why We Liked It – The one thing that we enjoyed most about it that it has a movable features, which separates it from most multi-bike racks.
---
3. Saris Bones Trunk Rack Carrier
One of, if not the most unique item on this list. The only one with an arc-based design that separates bikes on different levels, which makes it not only practical but extremely attractive as well. It fits almost any spoiler including those on sedans and SUVs as well, with rubber protection on the edges included, to keep the paint of your ride.
But despite those design qualities, it is also made out of 100% recyclable materials which stands out as one of the most unique features of this model.
Pros:
Arc-Based Shape
Can Fit on Most Cars
Synthetic Material
Attractive Design
Why We Liked It – No doubt this is the most attractive item on the list. We fell in love with it on the first site!
---
4. Swagman XC2 Hitch Mount Bike Rack
Swagman XC2 steps up with some unique features. While being easy to assemble and light like some previous models, it also has adjustable arms to enable bikes of almost any frame size to fit in, as well as providing great support even for the fat tire bikes from the lower rack part.
Sturdy design includes an anti-wobble hitch which keeps your bike in place, making sure it doesn't move at all. It is really useful especially since this rack is one of the most used for off-road bikes, and we all know how unpredictable surfaces you can ran into while driving to out-of-town location. This one will make sure that your bike will not fall down no matter which road you face!
Pros:
Steel Frame
Additional Accessories Available
Extreme Stability
Max Weight Capacity of 35lbs per Bike
Up to 29″ Tires
Why We Liked It – One of the most secure items on the market. We just adore the fact that you don't have to think about the bike at all, no matter how uncomfortable road is!
---
5. Ikuram 4-bike Rack – Premium Choice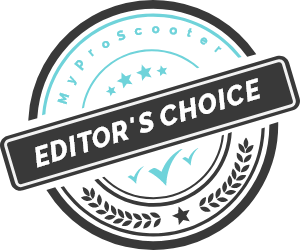 Made of alloy steel with all-steel construction Ikuram rack is one of the most durable on the market. It is so durable that the company provides a lifetime warranty and professional consulting services which you can check up on their site after looking this item up.
Fully adjustable tie-down cradles secure and protect the bicycle while enabling you to fit your bike of almost any size on it. It is also available for any off-road rides since it is rust proof due to durable powder coat finish on it. In case you like family bike or any kind of group rides, this rack will do all the work for you. All you have to do is find a location, and enjoy the ride!
Pros:
Easy to Attach
140 lbs Max Weight
Adjustable Cradles
Smart Double-Down Design
Easy Fold-Down Design
Why We Liked It – It can take 4 bikes, but it looks like it doesn't exist! Great design and lightness is what impressed us the most!
---
6. Allen Sports Ultra Compact Trunk Mounted Bike Rack
This Y–shaped trunk bicycle rack is suitable for use when attached to an SUV, sedan, hatchback or minivan, clearly showing its versatility. It has been innovated from steel to enhance its strength, stability and safety features when transporting your bike between locations. This American made bike rack is the ideal carrier of one bike for frequent travelers or for people who commute on a daily basis. Its Y-shape is formed by its 3 padded legs that rest against your vehicle without causing damage to your car or your bike.
With 3 adjustable straps, you can rest assured that your bike will reach its location in one piece and without damage. The bike rack is very compact and is ideal for individual users. It even folds up to be so compact that it can fit inside a backpack so that you can take it with you to attach on to another vehicle later on your journey. What could be more convenient!
Pros:
Y-shape, versatile, easy attach
Strong, steel bike rack
Padded legs prevent damage
Adjustable straps, compact design
Foldable fits in a backpack
Why We Liked It – We like the Allen Sports Ultra Compact Trunk Mounted Bike Rack because it is so compact that it enables the user to take it with them when they are traveling.
---
7. Allen Sports Premier Trunk Mounted Bike Rack
If your bikes are of higher than average weight, then take a look at the Allen Sports Premier bike rack. It cleverly fits on to an SUV and has the bonus addition of extra large protection pads so that weight is distributed in a more even manner than the majority of other bike racks. These car pads are also very effective at protecting your car from bumps, knocks, and scratches often associated with transporting bikes.
Time taken to set up this bike rack is drastically reduced through the use of its quick snap set up the patented design so that you can use the bike rack as soon as you receive delivery of it. It has long 12 inches carry arms to hold 2 adult bikes easily, safely and securely, with the dual compound tie-down cradles and strap and hook devices to ensure ultimate road safety when traveling with bikes on the back of your SUV.
Pros:
Ideal for heavier bikes
Extra protection, weight distribution
Quick snap set up
12in arms, safe, secure
Transports 2 adult bikes
Why We Liked It – We like the Allen Sports Premier Trunk Mounted Bike Rack because of its clever, quick snap set up, weight distribution and that it can hold heavier bikes than most bike racks.
---
8. Allen Sports Deluxe Hitch Mounted Bike Rack
To transport a maximum of three bikes, this is a very viable option of SUV bike rack. It easily connects on to vehicles with a trailer hitch of between 1.25 and 2 inches, so can easily be used between multiple different vehicles if that is a requirement of yours. It has a 16 inch long pair of carrying arms which are able to secure individual bikes through the use of the patented Allen's tie-down system.
This bike rack has arms that are able to fold away quickly when it is not in use, and it can be fully functional within less than 5 minutes. There is no inconvenience encountered with this mounted bike rack for SUVs. Created from steel and finished off with a black powder coat, this is a sturdy and versatile bike rack catering for all of your cycling and transportation needs, easily shareable between multiple capable vehicles.
Pros:
Carries 3 bikes safely
Uses 1.25 / 2in trailer hitch
16in foldable carry arms
Allen's tie down system
Secures individual bikes quickly
Why We Liked It – We like the Allen Sports Deluxe Hitch Mounted Bike Rack because it's so easy to use on any vehicle with a 1.25 – 2-inch trailer hitch, securing bikes individually for easy transportation.
---
9. MaxxHaul (70210) 4-Bike Deluxe Hitch Mount Rack
A very financially appealing way of transporting a family of bikes is the MaxxHaul bike rack, ideal for family days out, holidays or even as part of a new way of commuting. It is sturdy, durable and able to transport four bikes at any one time. It has a swing down feature, so that rear vehicle access is not prohibited, especially useful on long journeys with the family when the car is already rather full but something has been forgotten in the trunk.
This 4-bike hitch rack has been created from steel, is easily adjustable and comes with hook and loop straps to ensure that your bikes remain safe and secure as they travel. Please be aware that this is not a bike rack suitable for RVs or for bikes with slanted handlebars, but other than that there are very few limitations to purchasing this bike rack for your family.
Pros:
Holds 4 bikes – family
Steel made, sturdy, durable
Easy swing down feature
Fast and easily adjustable
Hook and loop straps
Why We Liked It – We like the MaxxHaul (70210) 4-Bike Deluxe Hitch Mount Rack because it makes traveling with the family, a full car and bikes a really stress-free process to undertake.
---
10. BV Bike Bicycle Hitch Mount Rack Carrier
Cleverly designed, this BV bicycle rack looks good and is very effective at space-saving. The rack folds completely flat when not in use reducing the length of your vehicle. Use the tilt-back design to access the rear even when the bike rack is in use without having the hassle of detaching the bike rack from your SUV. With multiple safety reflectors, you and your vehicle are more visible during night driving and driving conditions where the visibility is significantly reduced, like fog, mist, and hail.
This not only makes you safer but also makes other drivers, the roads and your bikers safer, too. This bike rack has been designed to have anti-wobble technology 2 ways preventing any movement from occurring between the hitch and the rack when bikes are in situ, preventing scratches, dents, and damage from happening to your bike in transit. Protect your bikes further with the tray-style loop and padded arms, holding bikes securely and preventing damage.
Pros:
Aesthetically pleasing, space-saving design
Folds flat, tilt-back design
Safety reflectors increasing visibility
2-way anti-wobble technology
Tray-style loop, padding, secure
Why We Liked It – We like the BV Bike Bicycle Hitch Mount Rack Carrier because it is so safety conscious, enabling you to travel with bikes in the safest possible manner on the road.
---
Bike Rack For SUV Buyers Guide
What to look for when buying a bike rack for an SUV?
Thinking of purchasing a new bike rack?  We have created a list of what we consider to be the most important factors to ensure that you purchase the best bike rack for you:
Bikes
How many bikes will you be transporting?  Are you wanting to go on solo adventures at the weekend to escape from work colleagues and family for a couple of hours?  Do you want to go exploring with your partner to areas you have heard about but never actually seen?  Looking for an activity that the whole family can join in?  Whatever you are wanting to do, there are bike racks that cater to your needs.
Without stating the obvious, there is no point in you forking out the money for a four-person bike rack if you will only require it to hold one bike, and you don't want the frustration of ordering a bike rack for the family to discover that the rack only holds two bikes.
Women-friendly
Certain bike carriers do not appreciate bikes with handlebars stereotypically associated with women's bikes.  If this is the case for a particular bike rack, it will always be stated within its online information, so it's always worth checking if you will have women's or even teenage girls bikes in tow.  You don't want a long journey to be hindered by this and continuing to use a bike rack when it has been stated a bike type does not comply with it can be extremely dangerous on the roads.
Anti-rust
If you are an all-weather cyclist or like cycling in areas of high salt, like places located near the beach, then it would be well worth you investing in an anti-rust bike rack.  Not only will this protect the bike rack, keeping it stronger and safer for longer periods of time but it will also stop you from having to spend more money having to replace your bike rack when corrosion occurs, and safety becomes an issue quickly.
Rear access
If you go cycling in various location and also take your dogs, then it is well worth thinking about purchasing a bike rack that still allows you to access the rear of your car without having to dismantle the entire bike rack.  This will save you huge amounts of time and will prevent you from getting frustrated.  This is also great even if you don't have the dogs but may be going on longer journeys and need something out of your rear luggage.  If you don't have to take off the bike rack to find anything in the boot, it's just so easy.
Fittings
If you are the driver of an SUV, you need to make sure that the bike rack in question is compatible with an SUV.  You must also be aware that the majority of bike racks do not suit any car with a spoiler as they do not attach safely and securely to the car to transport the bikes carefully to your chosen destination.
In the product description of all bike racks, it is always specified as to what car the bike rack in question is suitable for.  Be sure to check before you make plans and spend money so that you are not disappointed when a non-compatible bike rack arrives at your house.
Frequently Asked Questions:
My bike is heavier than average, how can I protect my SUV further?
There are many ways to protect your SUV when considering a new bike rack.  Look for bike racks with padding, foam and a suitable distance between the bike rack and the car when they are attached to each other.  Remember that the more securely attached the bike rack is to the SUV, the less wobble room, and therefore the less the likelihood of damage occurring to your car, your bike or to you.
If you have a bike which is heavier than average, you could also think about looking for a bike rack that has extra large protection pads.  Not only does this add greater protection, as its name implies, but it also helps the weight of the bike or bikes to be more evenly distributed across the bike rack making it more secure and safer for longer journeys.
What do I do with a bike rack when it is not in use?
This is a very commonly asked question though to some people it may seem like a strange one.  Obviously, when you are using your bike rack, it is fitted firmly, securely and safely to your car enabling you to transport your bikes from one location to another.  But when your bike rack is not in use, there are options.  For some bike racks, they can simply be left as they are, for others there is the ability to fold them completely flat so that parking and safety are enhanced when the bike rack is empty.
There are even bike racks which have a very clever feature of being able to fold up into such a small and compact size that they can fit into a rucksack.  This way, once they have enabled you to transport your bike to your desired location, you can carry them while cycling and then use them on another car at the other end.
How do I enhance the life of my bike rack?
To enhance the life of your bike rack, whether it is attached to an SUV or another type of vehicle, the best way to do so is to buy a bike rack that is resistant to rust.  This is the case for bike racks that have been treated in a particular manner through the use of OE standard E-coating available in an array of colors.
This will prevent rust, corrosion and general wear and tear of your bike from happening, expanding the life of your bike rack in the process, helping you to transport your bike to more places for much longer periods of time without worry, fuss, hassle, accidents or expense.