Hunting is a sport that millions of people take part in every single year. They work to find food for their freezer, to hone their skills and to just plain have fun. In years past it would have been necessary for hunters to trudge through the forest to their perfect hunting spot or try to drive a side by side to a place where it would not be seen. There are now more technologies than ever before that make hunting easier, safer and faster. An electric bike is a wonderful option if you are looking to get in and out of your favorite hunting spot quickly and safely. Finding the right electric bike can be a challenge however. With the right information and the right research however, you can find the bike that is going to work best for you and fit all your needs.
Best Electric Bikes for Hunters
Taking the time to do your research and see just what bikes are out there and what bike might fit your needs can help you get the right bike the first time. We have compiled a list of some of the best electric bikes for your consideration.
1. Bakcou Mule Elite Package – Best Overall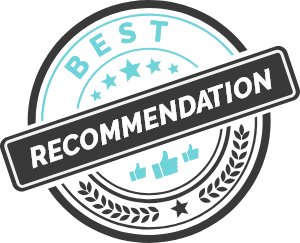 This bike is a great all arounder, the hunter package that includes a ton of extras to help make your hunt more successful and easier overall. This bike comes with either a 750W or a 1000W engine, depending on what you want and what you are looking for. Brakes are exceptional to help give you ultimate control, rotors are 203 rotors that offer superior control and stopping power. It has wide handlebars and large pedals for added control and stability.
Pros and Specs of Bakcou Mule:
Engine- 750W or 1000W Bafang Ultra mid-drive motor
Battery- 14.5 AH with larger options available
Range- 40+ miles
Max weight- 300lbs
Features
The Elite Package comes with a trailer, you have the option to choose a deer or a cargo trailer, and a set of waterproof saddlebags.
Why We Like It – This bike also comes with a front light, front and rear fenders, and much more. This is a powerful bike that is perfect for those that might not have a specific design or option in mind and just want something that is going to get the job done and get it done well. This bike is going to be easy to maneuver, easy to handle, and easy to get in and out of your hunting site. This also has an impressive 14.5Ah battery with larger options available.
2. Rambo Rampage 1000W Xtreme Performance Full Suspension – Premium Choice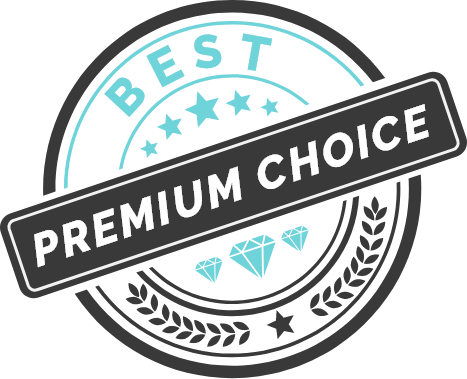 This bike is not messing around when they call it an extreme performance option. When you purchase this bike you do get some added freebies, a front and rear fender, a headlight, and a rear rack for storage. This bike comes with a 1000W motor for added power that makes off-roading easier than you could have ever imagined. The powerful motor allows for riding up even the steepest grade changes and also allows you to be able to power through tough vegetation.
Pros and Specs of Rambo Rampage 1000W:
Engine – 1000W, Bafang Ultra Drive
48V 21 Ah battery
Hydraulic Brakes
Max Load 300lbs
Max Speed 30mph
Max range 30+ miles
Why We Like It – This bike only weighs 67lbs so if it gets stuck it is not going to be too heavy to pull loose, it is aluminum alloy making it light and durable, and it can go up to 30 mph without pedaling. It also has a weight capacity of up to 300lbs making it a great choice for all sorts of hunters. It comes with a 48V 21 AH battery for great battery life and power overall. This is a wonderful bike if you want something specifically built to last and built to out-perform all other options that you have seen.
3. 2020 Rambo Roamer 750W XC Hunting EBike – Editor's Choice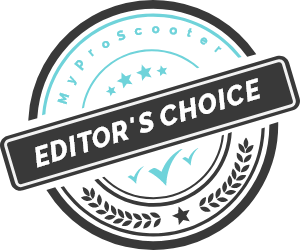 This bike is a fantastic option that has a 750W DC motor and a fully sealed drivetrain to protect it from all that you come up against on the trail. It also comes with anti-puncture fat tires to help you traverse any terrain with ease and the comfort of knowing that your tires are going to be able to take it. This bike also has a 19 range with throttle so that you are going to be able to get out there without having to worry. It has large hydraulic disc brakes as well to give you ultimate control when you are on the road and out there hunting.
Pros and Specs of 2020 Rambo Roamer:
750W DC Motor and Sealed Drivetrain
Anti-Puncture Fat Tires
19 mile range with throttle
Hydraulic disc brakes
Weight Capacity 300Lbs
Battery 48V 10.4Ah
Why We Like It – This bike is reliable, it looks great and it is going to perform great when you get out there hunting. This bike is a great option that is going to serve you well and that is also going to meet a huge range of needs when it comes to your overall hunting experience. It has a 48V 10.4Ah battery as well and also added pedal assist to help you get the best results possible and get to where you want.
4. BackCountry EBikes Bakcou Storm
This is another outstanding bike that is sure to meet a ton of needs for a ton of different hunters. This bike comes with a Bafang Ultra mid-drive motor that also has a torque sensor for added control. It has a Samsung 48v 17.4Ah battery for long-range rides and does have a 21Ah option. You can get over 40 miles with this bike making it a wonderful choice if you are planning on taking a long trip and you do need that added battery range and power.
Pros and Specs pf Backcountry:
750W or 1000W Bafang mid-drive motor
Range is 40+ miles
Hydraulic brakes
Max Weight 300lbs
48V 17.4Ah battery
Why We Like It – It also has a full suspension system making it ideal for those rougher trails that might prove to be a challenge for lesser bikes. This bike has a great load capacity of up to 300lbs so you do have the added ability to carry all the things you need. This is a great bike that is going to be durable and that is also going to stand up to any use and wear that it may have to take while out on the trails hunting. You also have an added option for a larger motor if needed. The hydraulic disc brakes also give added control.
5. 2020 QuietKat Apex Electric Hunting Bike
Another great bike that you may want to consider is the QuietKat Apex. This bike is a wonderful bike that has been designed to blend in with your surroundings and does have a Bafang mid-drive motors. This bike does have an impressive battery that is a 48v 14.5ah Panasonic battery so you are going to get a great battery range with this bike.
Pros and Specs of QuietKat Apex:
Three motor sizes: 750W, 1000W or 1500W Bafang motor
48V 14.5 AH battery
Max carry capacity 325lbs
Features
You can get this bike in either a nine speed or a single speed, it is camo so it blends in, there are various engine sizes.
Why We Like It – It has air suspension, either a 9 speed or a single speed, it also has hydraulic brakes for tons of control. This bike has a carry capacity of 325 pounds so you are going to be able to get your gear all packed up and ready for the hunt. If you are looking for a great bike that is going to serve you well and that is going to help you get to your hunt site but will not stick out when you get off to head to your stand. This is a great all around bike that is going to help you get the animal that you have been dreaming of bagging.