Folding electric scooters appear to be all the rage nowadays, with countless scooter enthusiasts taking to the streets to try out something new. Go to YouTube and just type in: electric scooters, you'll find hundreds if not thousands of videos from experts to novices. If anything, watching these videos helped to inspire the article, you're reading right now and probably contributed to inspire hundreds if not thousands of riders over the years. To ride a scooter is to feel free, that's what we've learned, especially when it's an electric scooter.
To ride a scooter is said to be incredibly freeing, as you are given countless opportunities to travel at high speeds. It helps that you also feel weightless when on a scooter also, in the same way, that you might feel weightless if you are riding a bike or skateboard. Defying your limits and the rules of nature, that's what every adventurer should seek to explore in their lives at some point, or risk falling into complacency.
There are plenty of variations to your basic scooter frame, although in this article we are going to be talking about some of the best foldable electric adult scooters that are available right now! Most of the products we are going to be discussing here all do the same thing, but there is something different that separates them slightly — whether that be the durability of the scooter or the charge times outright. We hope you find your fit here, or at least take something helpful away from this one!
We should state that the list below is in no particular order, which does mean that you should judge each scooter on their own characteristics/features. A lot of the following products do have similar features but will all differentiate at the same time, whether that be in price or appearance — this was a purposeful choice to give you some variation in the offerings here! Oh and this is a list for adult folding electric scooters by the way. The technology used in these scooters is a lot more extensive than some of your more standard kid scooters. Don't forget to check almost incredible Black Friday offers for Best Folding Electric Scooters!
View the Best Folding Electric Scooter Below
1. M10 Folding Electric Scooter – Best Overall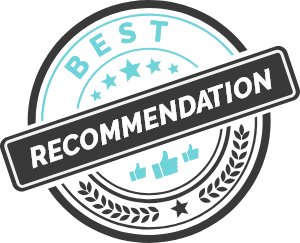 The M10 Folding E-Scooter is as simple as it is genius. The scooter from Turboant was designed with the needs of commuters in mind and is therefore super lightweight, foldable in seconds, and powerful enough to even conquer steep slopes.
The powerful 350 W motor delivers rapid acceleration in 3 driving modes and offers a top speed of up to 20 mph. That is more than enough to get through city traffic and with its amazing climbing power you'll be able to conquer pretty much any road. In addition to that, the scooter features 10-inch pneumatic tires. Those do require some maintenance compared to the usual solid tires but will also provide you with the smoothest of rides even on the roughest pavement.
Being a true city ride, the M10 comes with both electronic braking and a rear disc brake which ensure an effective braking distance of only 16.4 ft. Another important safety feature is the LED headlights which improve visibility for the rider but also the visibility of the rider themself.
Pros and Specs of the M10:
Max Speed: 20 mph
Max range: 18 miles
Weight Capacity: 220 lbs
LED Headlight
Max Climbing Capability: 15 degrees
Why We Like It – The M10 from Turboant offers you all you need from a commuter, and then some. It is a powerful electric scooter, that folds up in seconds and is lightweight enough to be carried and stored anywhere. The security features make it a must-have for any city-rider and on top of all that it looks just awesome.
2. E-Twow New GT 2020 – Premium Choice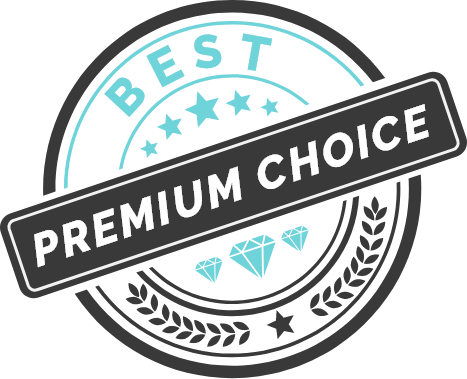 One of the newest models on the market, New GT has a lot wider riding platform which increases stability and safety which is always important, especially if you are able to go up to 25mph for 30 miles on a single charge. It is also equipped with built-in headlight for safe night rides as well.
You are able to take it almost everywhere since it's 3 point foldability system makes it easy to store in any given space. What divides this model from others in its category is the regenerative braking system. Formula 1 KERS technology reduces energy consumption by up to 40%. All those features combined with airless tires, guarantee an extremely smooth ride on almost all surfaces. With New GT 2020 E-Twow USA is stepping into a new era of the urban mobility industry, and setting the tone for their future inventions.
Pros and Specs of E-Twow New GT 2020:
Max Speed: 25 mph
Max range: 30 miles
Weight Capacity: 275 lbs
LED Lighting, Sensor and Rear Stop Light
Front and Rear Shock Absorber
Whay We Like It – Incredible smoothness and comfort during any ride. You almost don't feel the surface you are riding on!
---
3. INOKIM Ox FluidFreeRide
The Inokim Ox is an electric scooter that has high performance. The design works well and it features intuitive riding features that are great for navigation. Additionally, the bits of orange give it an attractive look on the black.
Most electric scooters will be able to ride 15 mph. This scooter is no exception to that rule. The speed will also stay constant thorough the ride. You can rev the Inokim speed up though to 28 mph. This is very fast and the rider should handle with care.
You can use this in the city as well as in the country. The brakes work well if you have to suddenly stop. There are front and rear LED lights that you can turn on if you are riding at night. You can also buy and install a headlight if you ride long distances at night.
Pros and Specs of Inokim Ox:
Max Speed: 28 mph
Max Range:22 miles
Weight Capacity: 265 lbs
Front and Rear LED
Adjustable Suspension
Why We Like It – The Inokim Ox is a well designed scooter that you can use in all conditions, even at night.
---
4. Goplus LED Bluetooth Folding Electric Scooter
Built with a rotating cushion, the Goplus Electric Scooter is comfortable for easy cruising as you need. When you transform and sit on the cushion, two pedals for feet comfort. Since it has removable seat, there are two ways of ride available-sitting or standing.
Powered with 250W motors control to the front and rear wheels. Scooter has Smart lithium battery charger has fast charging (4-6 hours) and is able to reach 15.5mph. LED display interface shows speed and 5 levels power.
Pros and Specs of Goplus:
Max Speed: 19 mph
Max Range: 12.5 miles
Weight Capacity: 221 lbs
Two Ways of Riding
Music and Bluetooth Play Features
Why We Like It – Goplus Electric Scooter is perfect for those who like casual ride, with elegant, and even luxurious device. Bluetooth music option, and modern display, makes it one of the hottest items on our list.
---
5. Turboant X7 Pro Foldable Electric Scooter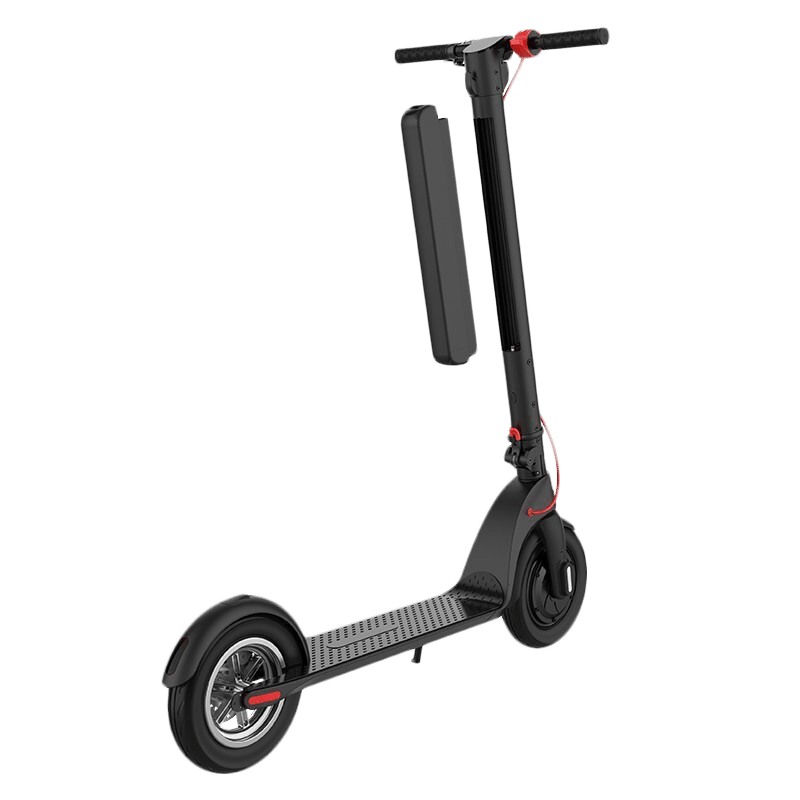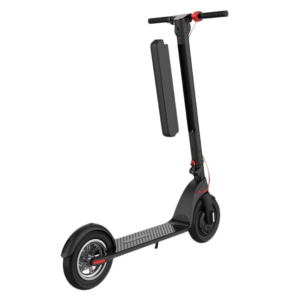 *Just because you are our reader, you can use promo code: X7PRO to get $50 discount*
The Turboant X7 Pro electric scooter is amazing, compared to other scooters! It has a sleek, lightweight design that makes it easy to take with you, wherever you want to go. No having to haul something bulky and heavy around.
This scooter has three different speed settings that you can choose from. No matter where you plan on taking your scooter, you will have a comfortable speed to cruise in. It can reach a maximum speed of 20mph. It comes with a triple breaking system and bright LED headlights for all the added security that you could want in a scooter.
The Turboant X7 Pro also has a 6-hour fast charge battery, making it convenient to get up and go when you want to, with very little waiting. When the battery is fully charged, it can take you anywhere between 30-40 miles! This scooter also comes with a 1-year manufacturer's warranty against certain mechanical defects so you can ensure that if what you get isn't top-notch, it'll be fixed. So, whether you're a beginner or a scooter pro, the Turboant X7 Pro has everything you could need or want in an electric scooter.
Pros and Specs of Turboant X7 Pro:
Max Speed: 20 mph
Max Range: 30 miles
Weight Capacity: 275 lbs
1-Year Warranty
Fast charging
Why We Like It – This amazing scooter is simply for everyone. Beginners, pro's, speed chasers, comfy riders, Turboant X7 Pro provides amazing quality on all fields for the rider. Make sure to check it out here!
Fitted with two 8.5" pneumatic tires, the GXL is a masterclass in scooter sophistication we promise you. Never before have we seen such a majestic scooter steed before. The 250-watt motor will have you traveling up to 15 mph and up to 12.5 miles before you require a charge.
Charges will take around 4 hours, but once you see how well this one handles, that shouldn't be an issue. Once folded, the scooter will lock into place and will stay like that till you need it again. This scooter has passed all the safety and regulation checks, so don't worry about it malfunctioning when riding (unless you've damaged it).
Pros and Specs of Gotrax GXL:
Max Speed: 16 mph
Max Range: 12 miles
Weight Capacity: 220 lbs
Great Response
Pneumatic Tires
Why We Like It – We loved this one for its incredibly simple approach to design and how smooth it is to ride.
The Segway Ninebot MAX has made the final spot on our list. This sleek, sophisticated model features a lightweight design and a one-step folding system, meaning you can keep this folding electric scooter close wherever your commute may take you.
Segway made a revolutionary upgrade of electric scooters where they combined this beautiful foldable design with a powerful 350W motor. With it, you can reach to 18.6 mph, travel up to 40 miles, and max load of this beast is of 220 lbs.
You'll find the technology of this scooter to be superior, as it comes with mobile app connectivity, Bluetooth capabilities, LED display, cruise control and riding modes. The Segway Ninebot MAX has everything you need and more.
Pros and Specs of Segway Ninebot:
Max Speed: 12.4 mph
Max Range: 40 miles
Weight Capacity: 220lbs
850-Watt Motor
Bluetooth Capabilities
Why We Like It – Every aspect of the Segway Ninebot MAX has been carefully constructed to ensure maximum efficiency and comfort, from the sleek, lightweight design to the large, shock-absorbing tires.
---
8. Hover-1 Eagle Electric Folding Scooter
Built-in 5-hour lasting battery, with electronic throttle and foot brake electrical folding scooter brings along pretty much everything you could ask for the electrical scooter. It also has LED headlight and built-in suspension with 300w brushless motor and 7 miles max range. With 15mph max speed and 264lbs max load it weights only 28.8lbs. If you need modern folding electrical scooter, Hover-1 Eagle is a great choice for you.
Pros:
Max Speed: 15 mph
Max Range: 7 miles
Weight Capacity: 264 lbs
Dual-braking system
LED Headlight
Why We Like It – Attractive design, great LED headlight, and built-in reflectors, give Hover-1 Eagle a unique design that can't leave you unnoticed.
---
9. Razor E Prime Air Folding Electric Scooter
The first folding electric scooter in our list here comes to us from Razor. The E Prime Air is one of the finest pieces of kit we've come across, pushed by rear-wheel drive from an amazing 250W brushless hub motor.
This scooter has a solid fast-charging battery, one that will let you drive up to 10 miles and only requires 2-3 hours to be fully charged outright. The best thing about it is that Razor folding electric scooter has 8″ airless rear tire, 8′ pneumatic front tire that softens even the roughest terrain for a smooth ride. We meant it when we said that this is one of the finest scooters you'll come across.
Pros and Specs of Razor E Prime:
Max Speed: 15 mph
Max range: 10 miles
Weight Capacity: 176 lbs
Beautiful design
Fast Charging
Why We Like It – The comfortable fold design on this scooter allows you to quickly put it up and down in the blink of an eye!
Hiboy is part of this party as well, and they are fully getting into it to the fullest with MAX V2. The handlebar is 5 cm longer and has an integrated control button. That button is important for the activation of its most unique feature-cruise control. To activate it, keep the accelerator pedal for 6 seconds at 8 mph, and after you hear the beep it will keep the current speed.
On the other end, a double braking system with both electric on your left, and mechanic brake on your right part of the handle, and dual shock absorbers ensure safe riding whether you are using cruise control or full riding mode. In case you have any questions about it, most of the answers can be found on the user manual that has all features fully explained.
Hurry up to check their page since currently there are a couple of more benefits if you decide to get this model!
Pros and Specs of Hiboy MAX V2:
Max Speed: 18.6 mph
Max range: 17 miles
Weight capacity: 220 lbs
Charging Time 4h-6h
3 Riding Modes
Why We Like It – Cruise control system is something that you can rarely find as a folding scooter feature, which is what why we liked Hiboy MAX V2 the most. It's just different!
---
Folding Electric Scooter Buyers Guide
Welcome to the buyers guide section, here we are going to be discussing what to look out for when it comes to purchasing a folding electric scooter of your own! There is never enough information that one can learn when it comes to these sorts of products.
Many of you out there have sought out articles such as this as you don't know what to look for and what it all means. We hope that this section gives you all the information you will ever need to make a purchase that will see you through many years across many miles!
Keep in mind also that our selection above is not gospel, so if you find another folding electric scooter elsewhere then that's fine. Remember to conduct all the research you can if you do insist on looking at another product, using sites such as Amazon is usually an effective way of finding out what previous customers had to say about these products, god knows we read through these reviews a lot when conducting our list you see above! Oh and if you are ever in doubt, be sure to buy the products with a warranty so that you're covered if anything should go awry.
What are the benefits of owning a folding scooter?
If you find that you are consistently late for work or important meetings, then having a portable scooter with you is definitely going to help you for many reasons. These scooters can easily be tucked underneath chairs and slid into small spaces once you are at your desired destinations.
They are far more accessible than bikes given the small size and weight of them in comparison. We would advise weighing up your options before you go out and buy one of your own; make sure that you are needing one-first before you go about purchasing one.
The fact that these products are electrical is also incredibly helpful as it will mean that there is the minimal effort required to use it out in the open. These scooters are a little expensive which might persuade a few people to avoid these products altogether, but if you struggle walking long distances to work, then a folding electric scooter could be the answer you've been looking for.
Remember to look for products that fit your own specifications before you spend a dime, it will no doubt save you a lot of pain and hardship if you find that your purchase isn't up to your set standards.
What to look out for when buying electric foldable scooter?
Try to find an electric scooter with long battery life, this will definitely save you a lot of time in the future and will actually increase the life span of your scooter by proxy. If you find that you are using your scooter every day, you might see that the battery slowly loses its power. Try to limit the amount of pressure you are putting on your battery as the damage here is irreversible.
You can apparently get your battery replaced, but it will very rarely be of the same quality as the first battery you owned. Try to look after your scooter in general. These products although innovative aren't as strong as you imagine, meaning any knock on the scooter could cause it to break. Try sticking to straight pathways when using the scooter to make sure there are no risks here.
If you are ever in doubt when it comes to these sorts of products, then you should be looking for ones made from reputable manufacturers. Nanrobot is notorious for producing top quality products that are worthy of not only their price tag but purchase from you also.
Use your common sense when it comes to these sorts of products so that you never end up disappointed. Look for products with a warranty if you find yourself getting overly paranoid that your product isn't going to live up to your own expectations as we've already mentioned.
There you have it! We hope you found this article helpful in some way shape or form. Scooters nowadays are the best way of getting from A to B we promise you. These products have no right to be as effective they are; no excuses, purchase your own folding electric scooter today!