Everyone has the right, if possible, to move around freely, regardless of physical abilities. It should never be reserved only for some to get to go out, enjoy the sunshine, a family outing or a day at the local market, and with a folding mobility scooter – everyday activities become both easier and more enjoyable.
Regardless of whether you have an injury preventing you from moving around, if your legs aren't quite as strong as they used to be or if you just want some additional support – a foldable mobility scooter is a practical option that won't have you falling behind.
Folding mobility scooters are great options as they can easily be brought with you everywhere, regardless of whether you're just heading down the road to the neighbor's house or if you are planning an adventurous trip to Disneyland.
Many models are great for both indoor use, some are designed specifically to be used outdoors and some are great to travel with, so it is a good idea to investigate a bit before deciding what product to get. An informed decision is a good decision, so let's get out there to see what options there are, what foldable mobility scooters are suitable for who, and so on, and let's get you up and moving around!
Don't forget you may need to invest in mobility scooter access ramps to use at home, or out and about.
Pro tip: if you are looking for awesome Black Friday deals on electric folding mobility scooters, then go immediately to #5! You're welcome! 😉
View The Best Folding Mobility Scooter Below
---
1. EV Rider Transport AF+ Deluxe – Best Folding Mobility Scooter Overall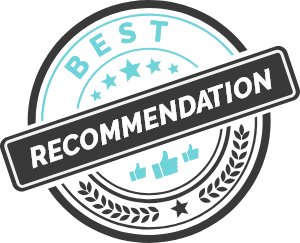 EV Rider Transport AF+ Deluxe is definitely the best folding mobility scooter overall and there are many reasons for that.
This product has electric and automatic folding, fits perfectly in the trunk of a car, it has a 250lbs weight capacity and comes in a trendy burgundy red color.
EV Rider Transport AF+ electric mobility scooter comes with a travel carrying bag and a certificate for airline transport. These foldable mobility scooters are light-weight and highly transportable, they have speed dial control and an LED headlight for ultimate safety and come equipped with key ignition and remote control for easy folding and unfolding. With a weight of only 44lbs with battery and 42lbs without – this foldable mobility scooter for sale online and in stores is an excellent option for the adventurous user.
It's European CE certified and FDA certified.
EV Rider Transport AF+ Deluxe will definitely serve you well in years to come!
Pros and specs of EV Rider Transport AF+ Deluxe:
Max Speed: 3.8 mph
Max Range: 10 miles
Weight Capacity: 250 lbs
FDA approved and European CE certified
Travel bag and cup holder included in the purchase
Why We Liked It – It is a mobility scooter foldable to fit in a small space or in a car, and great for both traveling and easy storage. Also, certificates say a lot about its quality! Make sure to check it out!
---
2. RMB Protean – Premium Choice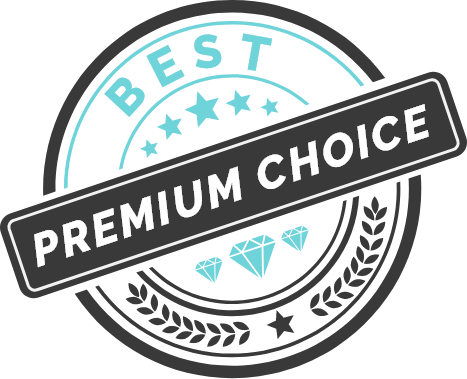 For our Premium Choice, we'd recommend one of the best folding mobility scooters out there, but also the most unique one – RMB Protean.
This beautiful design will make sure heads turn around on the street!
Besides its beautiful design, RMB Protean is super foldable, and once you fold it, it can fit almost anywhere. If you love traveling or you're planing the one soon, RMB Protean might be just the one for you, because it's super portable and easy to have with you.
It has headlights for the night, an adjustable seat and tiller, and an emergency brake if you find yourself in a situation where the one is really needed, but still safe enough to use.
In addition to all these perks, some of the additional features this amazing foldable mobility scooter has are a horn, removable ignition key, LED battery voltage indicator, dual USB to charge other secondary devices, front-wheel splash guard, and reverse switch.
So if you are looking for a modern designed but still ultra-capable mobility scooter then RMB Protean is definitely the choice for you!
Pros and specs of RMB Protean:
Max Speed: 16 mph
Max Range: 30 miles
Weight Capacity: 350 lbs
Dozen of useful features
6 months warranty on the unit and 3 months on tires and battery
Why We Like It – Honestly, it's the speed! Mobility scooters are known not to have the best speed, but RMB Protean goes up to an incredible 16 mph!
---
3. Shoprider Echo – Editor's Choice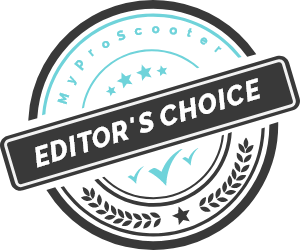 Echo doesn't have the specs strong like the rest of the folding mobility scooters on this list, but it has just enough to serve people who like a more active lifestyle! It's made by Shoprider, which explains everything!
It folds and unfolds in a matter of seconds which makes it an amazing option for traveling and people who don't like losing time assembling and disassembling scooters fully.
Echo weighs a total of 59lbs and does not take up any unnecessary space when collapsed so that you can bring it with you everywhere no matter what you plan to travel by.
Pros and specs of Shoprider Echo:
Max Speed: 3.75 mph
Max Range: 10 miles
Weight Capacity: 200 lbs
1 year warranty on frame, electronics, controller, and motor/gearbox.
6 months warranty on batteries.
Why We Liked It – While slightly heavier than some other portable folding mobility scooters reviewed here, this product only takes seconds to fold and unfold, which is very convenient when on the go. The price-quality ratio is indeed satisfying, which is also another reason why it's Editor's Choice
---
4. Enhance Mobility Solax Transformer
This is a great foldable electric scooter for elderly people, as it has both an arm bag, and a cup holder so that you can bring your walking aid and your coffee with you wherever you go!
The Transformer automatic folding scooter has automatic folding and unfolding which is handled with remote control, it uses a Lithium battery that will transport you for 13.7 miles on one single charge and can carry a weight of up to 300lbs.
The Transformer automatic folding scooter is a one-of-kind type folding power scooter, and one of few mobility scooters that are completely electric in every way. These features make this automatic folding scooter an excellent choice for someone who might not have the movability to fold it manually and allows for a more convenient experience and an independent lifestyle.
Pros and specs of Enhance Mobility Solax Transformer:
Max Speed: 3.7 mph
Max Range: 13.7 miles
Weight Capacity: 300 lbs
Automatical folding system
1 year warranty on mechanical parts
6 months warranty on batteries
Why We Liked It – This Transformer automatic folding scooter is one of the very few foldable scooters for elderly individuals that are fully electric so that the user (s)he can handle the folding and unfolding. Everyone deserves a chance at being independent and shouldn't have to rely on others to have their scooters collapsed and stowed away. Extra plus for the cane holder on this folding power scooter.
---
5. EV Rider Transport Plus
The active individual or traveler will love these fold and go mobility scooters, as they can be conveniently collapsed with a simple snap and brought along for whatever adventure lies ahead.
It is easily maneuvered, can be stowed away for minimal space occupancy, comes with sealed lead batteries that are considered airplane safe (great for an airborne trip) and its total weight is only 46lbs (without battery).
This lightweight folding scooter is also key operated and has a speed control setting so that you can choose if you want it to go the top speed of 4 miles per hour or if you prefer to set a lower limit. The maximum weight is 250lbs.
Pros:
Max Speed: 4 mph
Max Range: 15 mph
Weight Capacity: 250 lbs
3 Year Warranty
Super foldable
Why We Liked It – This electric mobility scooter is a good choice for someone who wants to make their collapsible scooter a part of their everyday routine, as it is easy to take with you even on the plane or on a train ride.
---
A compact fold up mobility scooter with an automatic brake system, that can be used both inside and outside the house, which is one of the numerous reasons we're gonna talk about down below why EV Rider MiniRider is our pick.
It navigates easily in narrow and cramped spaces, such as apartment complex corridors and crowded places, making it a great product no matter where and how you live, and where you plan to use it. Take this collapsible foldable mobility scooter through a busy farmer's market on a Sunday morning, or bring it in the car or even on the plane for longer trips!
It has a key ignition, battery gauge, and puncture-proof tires have a load capacity of 253lbs (115 kg) and the powerful battery will allow you to drive it for up to 9 miles (14.4 kilometers) on one single charge. The batteries can be removed so that you can charge them wherever you want, even without having to bring your compact mobility scooter.
Pros and specs of EV Rider MiniRider:
Max Speed: 4 mph
Max Range: 9 miles
Weight Capacity: 253 lbs
Easily navigated in narrow spaces
Airline approved
Why We Like It – Price is definitely something we like the most here. Such a quality-price ratio is rare to find these days! Make sure to check it out!
---
7. Pride Travel Premium Pro
A folding mobility scooter should always be comfortable to sit in, and the amply padded, faux-leather seat that you find on this one is certainly comfortable. It offers more than just comfort. The three-wheel system is easy to operate, meaning that maneuverability is simple, even in tight spaces.
You get a top speed of approximately 4mph, and the range is 6.3 miles. It can handle a maximum weight of 275, which is substantial considering how lightweight the unit is, where the heaviest piece weighs only 27.5lbs. When you take it apart, it will break down into 5 different pieces, which makes it very easy to transport.
Pros and specs of Pride Travel Premium Pro:
Max Speed: 4 mph
Max Range: 6.3 miles
Weight Capacity: 275 lbs
Easy to maneuver
Comfortable seat
Breaks down into 5 pieces
Why We Liked It – It is one of the bestselling folding mobility scooters because it does everything you want from a folding mobility scooter, all for an affordable price.
---
8. Drive Medical ZooMe – Best Black Friday Deal [ 60% off the price ]
This four-wheel, folding mobility scooter provides its user with an incredible amount of stability, which makes it a good alternative to a three-wheel version. It uses flat-free tires that will not mark flooring, and its wheels promise to be anti-tip, so there's no risk of accidents.
You get 4.0 mph as a top speed, and it offers a maximum range of 13 miles, which is substantial for a folding mobility scooter. If you want to put it in the trunk of your car, then it will only take a matter of minutes to disassemble it, and the whole process is very easy to do.
Drive Medical company was always good known for producing top-quality mobility scooters and that's also the case here.
Pros:
Max Speed: 4 mph
Max Range: 13 miles
Weight Capacity: 300 lbs
Very stable
Easy to disassemble
Padded seat and armrests
Includes a basket
Why We Liked It – It's one of the best folding mobility scooters in terms of stability, thanks to the four, anti-tip wheels. Definitely check it out!
Also, we really recommend you don't miss out on this deal, because it's the best Black Friday deal for electric folding mobility scooter on the market! You can save 60% if you get it now!
---
9. Golden Technologies Buzzaround
Gold Technologies has made Buzzaround especially for… buzzing arround!
What makes this folding mobility scooter so different from others is the fact that it weighs less than usual industry standard which is often 60+ lbs, so Gold Technologies wanted to make something that will be lightweight and that can fit into small spaces.
That idea in combination with incredible specs results in the birth of Buzzaround, which you can store even under the bed – that's how small it becomes when folded!
It has some awesome features like easy wireless disassembly, USB charger, and a built-in cup holder. Speaking of the cup holder, if you decide to get this amazing folding mobility scooter, you'll get that free cup holder and arm bag, so that you're ready for every shopping you plan!
Pros and specs of Golden Technologies Buzzaround:
Max Speed: 3.60 mph
Max Range: 18 miles
Weight Capacity: 300 lbs
Wireless disassembly
Warranty up to LIFETIME!
Why We Like It – 18 miles range is definitely something worth thinking about when deciding which mobility scooter to get!
---
10. E-Wheels EW-07 EFORCE1
E-Wheels EW-07 E-FORCE1 definitely has a futuristic name and definitely looks like that!
One of the best folding mobility scooters out there especially for heavier folks, as it can take weight capacity up to 325 lbs!
Front and rear brake are amazing and they can definitely stop in wet weather. It fits nicely into the trunk, and you even have more space around it to fit other things. Suspension in both tyres secures comfort while driving!
Pros and Specs of E-Wheels EW-07 EFORCE1:
Max Speed: 12 mph
Max Range: 15 miles
Weight Capacity: 325 lbs
3 Years warranty for platform seat post and frame, 1 year for electronic components and 6 months for batteries
Why We Like It – Not needing to worry about the weight capacity is very relieving! EFORCE 1 will definitely make sure you get where you need regardless of weight!
---
Folding Mobility Scooter Buyers Guide
It is important to remember that a collapsible scooter for adults is not just for the elderly, or for those with visible disabilities. If you find yourself having to struggle to walk to the store, to stand up while your husband or wife browses rack after rack of clothes at your local clothing store, if you tend to say 'no' to an outing with friends or family because you worry about having to walk too much – then perhaps it is time to consider a foldable mobility scooter.
Mobility scooters for sale can be found in many stores worldwide, but an easy way to compare products and to get an overview is by shopping for them online. Let's have a look at what to look for, what to compare, and how to know which product to purchase.
Seat
There are different seat options when it comes to foldable mobility scooters, and it is important to look for a product that has what you need. Some come with armrests, which are great for safety and balance, and for some products, you can choose to buy additional armrests that can be attached when needed. A few products also have the option to stand up while riding, something that can be convenient for individuals with poor circulation who wants the option of bo