The United States is one of the most hiker-friendly countries in the world due to its diversity, wildlife, breathtaking landscapes, and the sheer number of trails. Finding a good hike to do will not be hard no matter where you are.
But if you're considering the United States as a hiking destination, these 6 amazing trails could be what you're aiming for. Here are some of the best hikes you can do in the United States.
Lost Coast Trail – California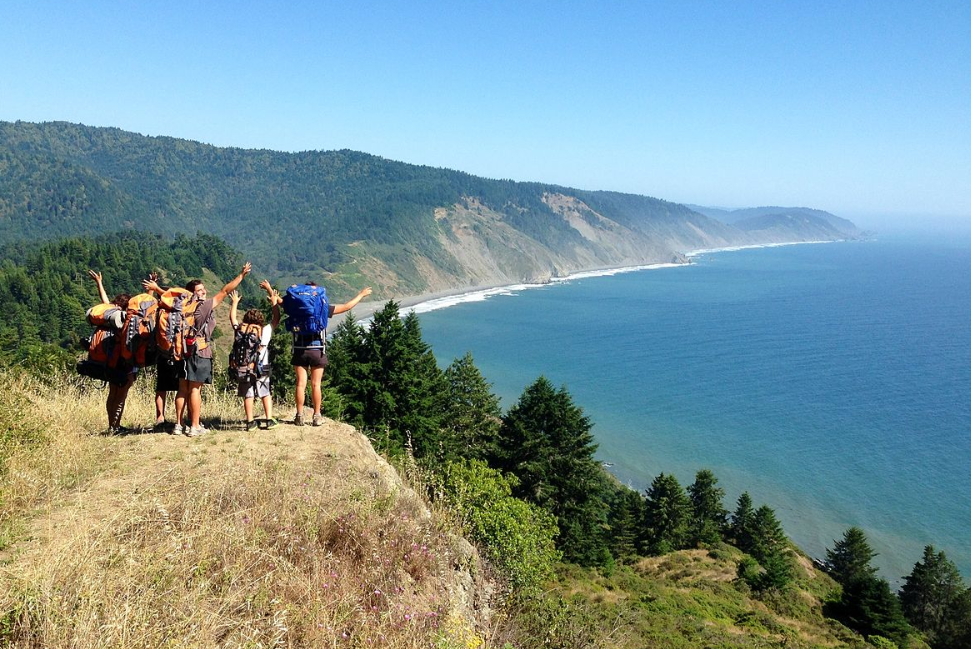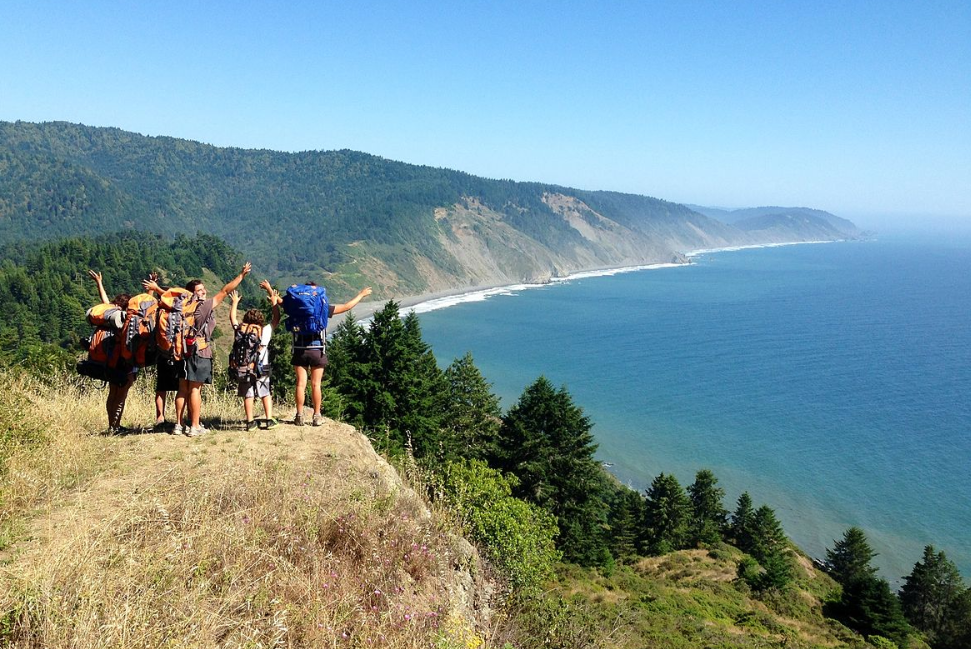 The Lost Coast Trail in California is one of the most sought after hikes in the state as well as the entire country. It is a 25 mile stretch from Mattole to Black Sands Beach along rough coastline terrain with insane views.
The trail is situated on a stretch of the coast where construction workers building Highway 1 were unable to complete the section because of the ruggedness of the terrain. What is left is a hiking trail that is well-trodden from point to point which will take about 3 days to complete.
This is a moderate trail that will have you gain 1500 ft of elevation over the duration. It is dog-friendly and features coastline mountain views along with meadows, and forest trails.
You've got to pay attention to the tide charts on this hike as a miscalculation will find you in deep waters on certain stretches of the coastal trail. As long as you have your wits about you, you can experience one of the United States' longest undeveloped stretches of coastline.
Kalalau Trail – Napali Coast Hawaii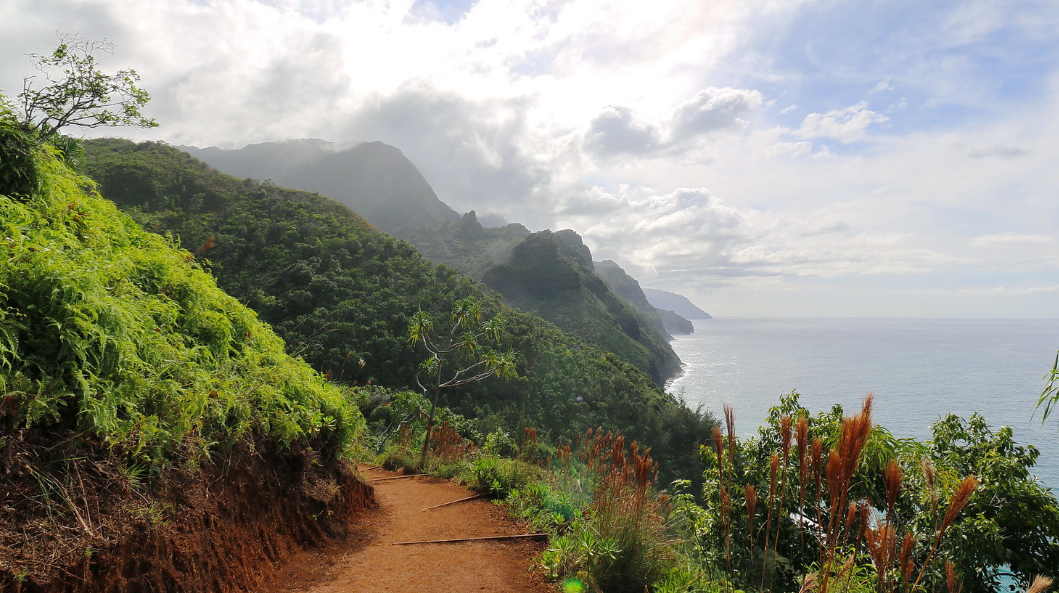 From those who have ventured onto the Napali Coast of Hawaii, this is one of the most stunning places on earth. Tropical coastal mountain terrain and pristine beach scenery will definitely give you the eye candy you're looking for. As a reference point, this is where Jurrasic Park and Avatar were filmed.
The hike is 22 miles long with an elevation gain of about 6,200ft and takes most hikers an average of about 3 days to complete. It could be done quicker, but you may want to plan to take your time and stop as some of the many waterfalls and rivers along the way to refresh yourself.
This hike does require a little bit of extra planning as you need permits and you should keep the weather forecast in mind as well. Rainstorms can sweep into the region and cause light meandering creeks to turn into raging whitewater vessels.
If you're looking for a pretty tough trail that will give you views that may literally take your breath away, then this hike may be one to add to your to-do list.
The Wave – Arizona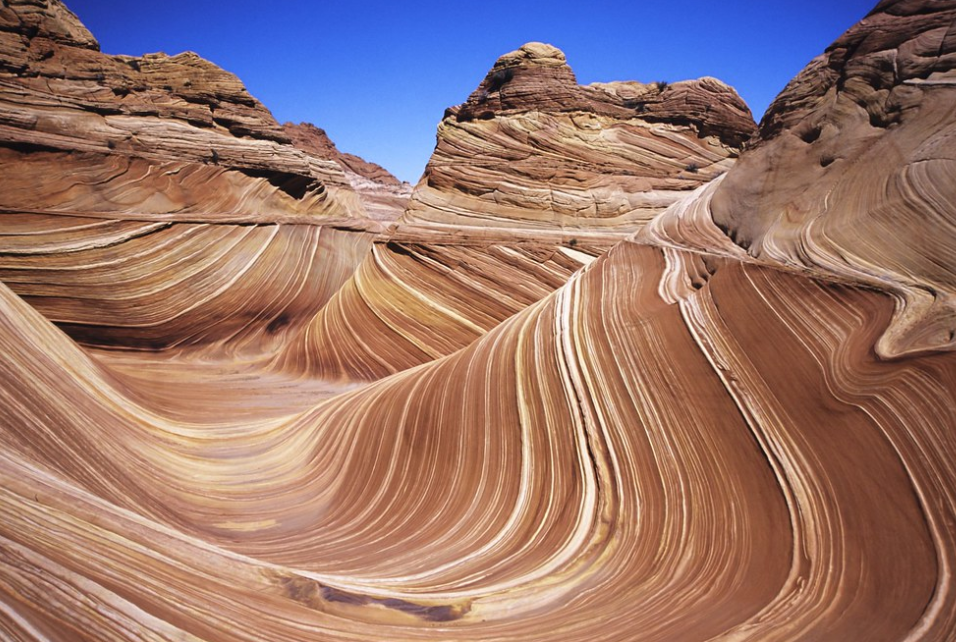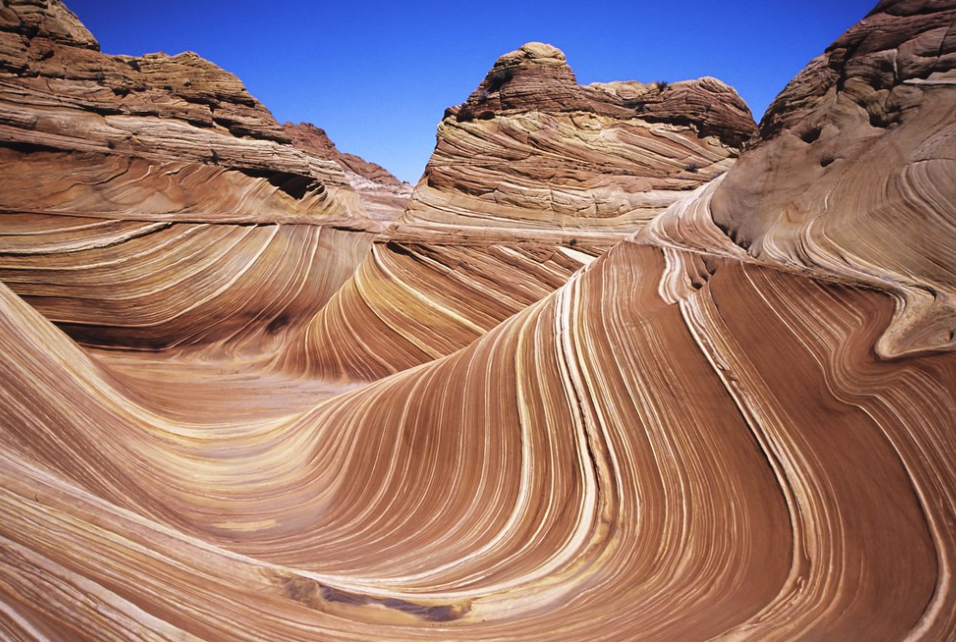 If you've had your fill of coastal mountain hikes and you want to head somewhere a little more desolate, then making your way to The Wave in Arizona may be what you're looking for.
Red sandstone rock formations flow through the valley in the Vermilion Cliffs National Monument and offer an extremely unique sightseeing experience.
This is arguably one of the most coveted day hikes in the entire United States and because of this, permits are only given out to 20 people per day. You will need to get pretty lucky to get a permit for this trail. The hike is 5.2 miles long and can be completed in a couple of hours. Keep in mind that there is no water along the trail so you need to make sure you're bringing your own.
Although this may be one of the hardest trails to get on in the country, if you can get yourself in, it will be well worth the effort
Half Dome – Yosemite National Park California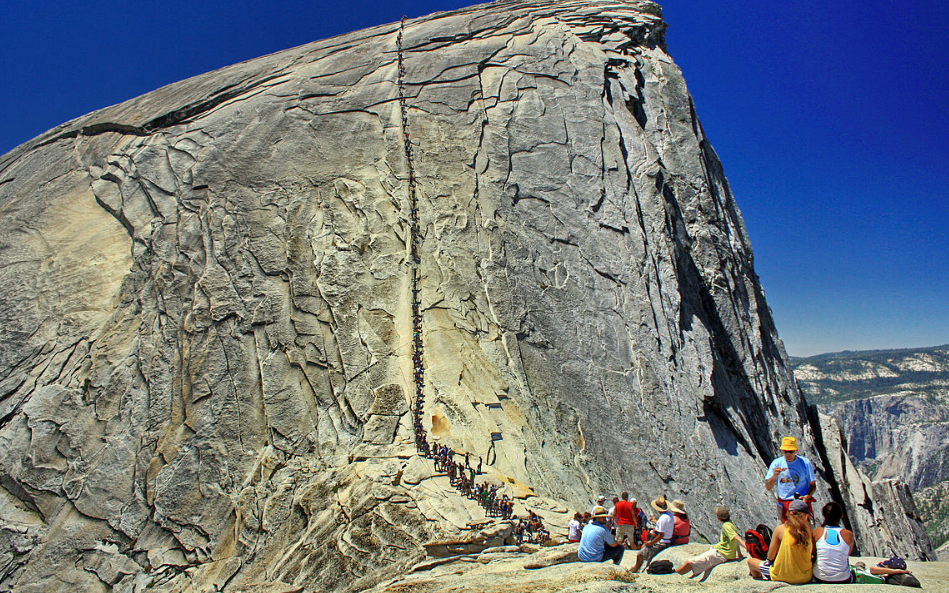 For those looking for a physical and mental challenge, the iconic Half Dome in Yosemite National park is almost a right of passage for many hikers trying to conquer many of the best hikes in the States.
Half Dome is a 17-mile hike to the top of a 2,500 ft slab of granite which generally takes about 12 hours to complete. Once you've navigated the difficult trail and gotten past the cables and ropes, the views from the top are nothing short of extraordinary.
Since this is a fairly heavily trodden path, you're going to want to plan this hike in advance. It is best to start early in the morning before the sun rises and make your way to the top. If you wait too long you will find yourself in a line up for the cables which you need to use to get over certain areas.
For those looking to experience one of the best hikes in Yosemite National Park, Half Dome should make it to the top of your list.
Mount Katahdin – Maine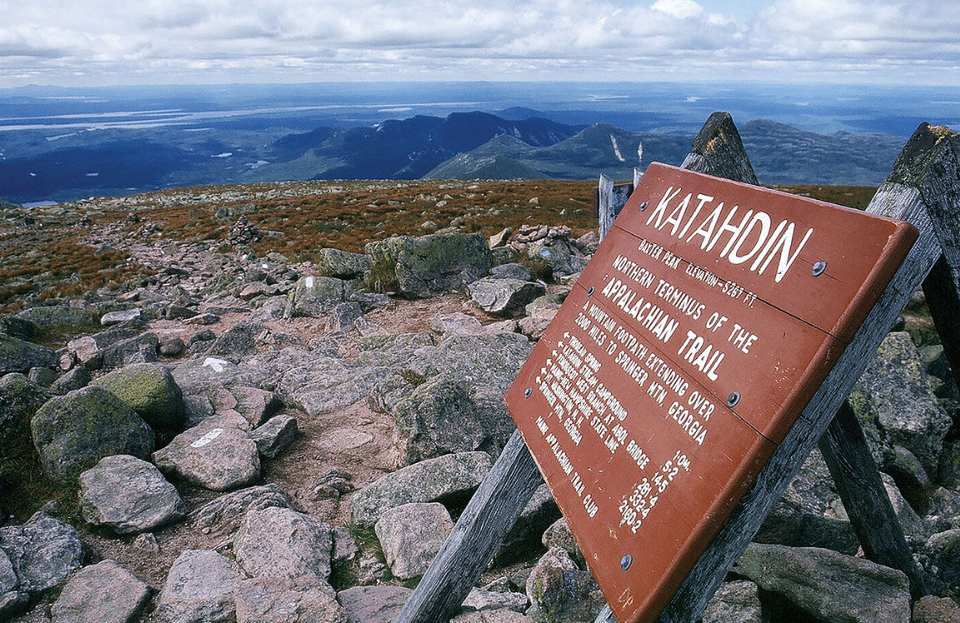 If you're interested in hiking, then you're probably at least a little familiar with the Appalachian Trail which stretches from Georgia all the way up to Maine. This is where Mount Katahdin sits and is a starting or ending point for many hikers looking to complete the entire trail.
There are multiple points you can begin this hike to the peak of Mount Katahdin and the hike will be either 2.5-9 miles depending on where you start. Either way, this hike will take you the better part of the day to complete.
This is a grueling hike that will take you to the top of the tallest mountain in Maine. This will offer you fantastic views of the surrounding valleys. It is not a hike that should be attempted by people without adequate fitness levels. It can be a super enjoyable hike to conquer if you're up for the challenge and will give you some super rewarding look offs when you get to the top.
Kesugi Ridge Trail – Denali National Park Alaska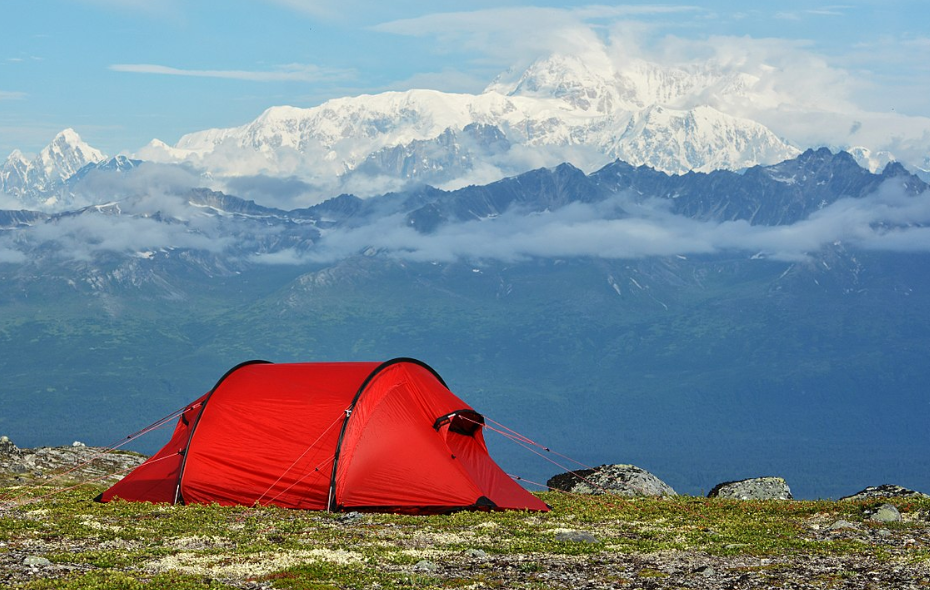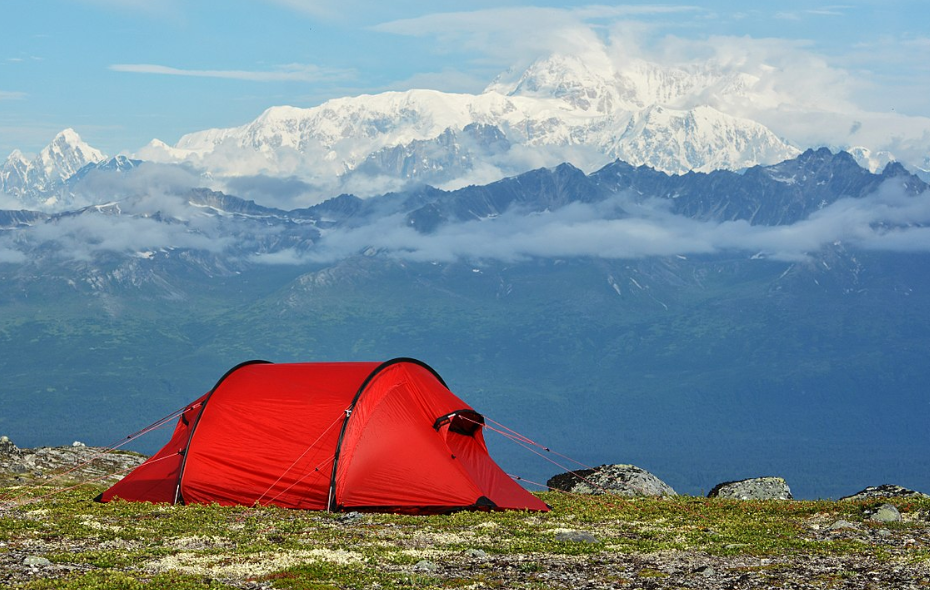 Alaska may not be one of the first destinations you think of when you're considering a hiking destination. But, Alaska and Denali National Park are riddled with awe-inspiring beauty. The landscapes and wildlife are unlike many other places in the world. You get high alpine mountains, vast tundra meadows, and crystal clear lakes and rivers that are as cold as they are gorgeous.
The Kesugi Ridge Trail is 36.2 miles long and will take between 2 and 3 days to complete. It may be worth taking your time with this hike and really taking it all in while you're there.
This trail offers the benefit of not being one of the most popular hikes in Denali National Park. This will open up the trail a little bit and allow you to experience a little more serenity than many other popular hikes.
There are numerous steep sections that offer a bit of a challenge, but this hike can also be customized as there are multiple starting points where you can kick your journey off. If you want a little bit more of a remote hike, Kesugi Ridge Trail could be just right.
Conclusion
This is by no means an exhaustive list of the best hikes in the United States. A list like that would basically have no end. But if you're looking for a starting point and a destination to aim for. Any of these iconic and mesmerizing hikes could make it to the top of your list as well.
If you liked the article, please leave your feedback.