The best penny boards are easy to be confused with a skateboard. However, depending on their size, style and board, there are different kinds of skateboards. Two of them are penny boards and mini cruiser boards. Even though both are essentially small but they are not exactly identical. Skateboards have come a long way from being just a board on four wheels to well defined stylized boards designed for stunts and tricks like ollies and flips.
In order to get the most suitable product, you have to look into every aspect of the product and know it inside out. We will provide you with a helpful guide about buying both cruiser boards and mini cruiser skateboards. You can even catch some awesome discounts if you check Black Friday deal for best penny boards. Read on to find the product of your dreams – you won't be disappointed!
15 Best Penny Boards and Mini Cruiser Skateboards in 2020:
---
1. Meketec 22 Inch Mini Cruiser Retro – Best Overall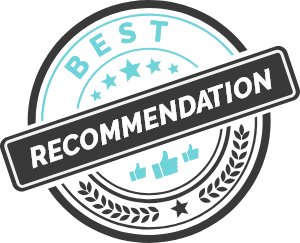 There is a lot to like about the Meketec Skateboards Complete 22 Inch Skateboard. For one, it is a good beginner board for both kids and teens at 22 inches. The deck width is 6 inches, so it has a lot of sturdiness built in.
The polyurethane wheels tend to be those that make the board go fast as well as give a smooth ride. Teens who are heavier need to be careful though as the board capacity is 90.72 kgs or 200 pounds. That means if your teen is obese, then you will need to get him/her an adult board.
There are a lot of colors of the Meketec Skateboards Complete 22 Inch Skateboard to choose from from blue, green, light blue, orange, purple, grey, red, red flame, starry sky, and yellow. All of these boards are designed so kids get the look they want.
Pros:
The board has CE Certification so it is safe for beginners
Good value in price for a board that is around $100
The base for the wheels is made with high quality aluminum
Why We Liked It – In general, you want a board that is for beginners to look fun. This one certainly does the trick while upholding all safety standards.
---
2. Hamboards Biscuit Shortboard – Premium Choice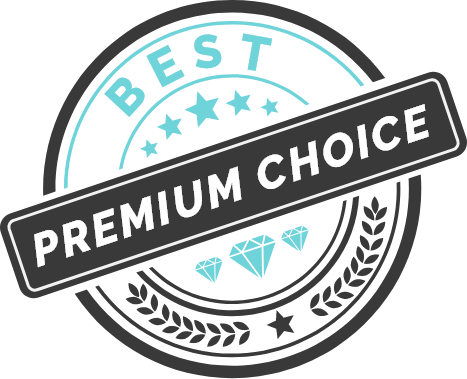 Hamboards is well-known brand amongst beach accessories lovers mostly because of their surfing boards, but they went out of their own yard into the world of penny boards by designing some of the most attractive models in this category.
It's extremely light, practical and portable, with barefoot-friendly deck which makes it perfect choice for sunset rides along the beach.
Biscuit Shortboard is 24″ penny board that has almost all skateboard features, along with that casual surfboard style that can't be separated from any Hamboard item. The best thing is that you can choose between Natural, Red Bolt, and Bomb Pop, depending on which style you prefer.
Turning, bounce, durability, and strong wheels are important, but creating and following your own style is essential part of boarding culture. It would be impossible to imagine that boarding would be half as popular if the style that represent it hasn't been breaking prototypes from the very first moment. If you consider yourself as part of that culture, Biscuit models are perfect choice for you. There are not many penny boards with wider deck, that has minimalistic, but effective design, as these models have.
As far as performance goes, you know that you can't miss with Hamboards! With independent 5.85 inch style trucks that separates wheels from the board itself, you will be able to cruise as sharp as you want.
Pros:
Ultra Durable Bamboo Deck
62 mm Wheels
Chrome Bearings with Spacers and Speed Washers
3 Different Design Options
Why We Liked It – Incredible combination of attractive design and incredible features. Perfect choice for surfing lovers, and those who wants to feel like surfers even on the playground.
---
3. Summit Board Multi Design Shortboard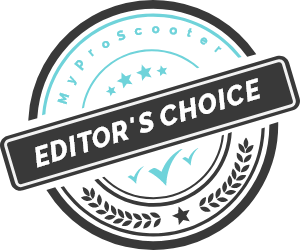 If you are looking for a combination of stability and portability, this is the best choice for you. Ecliptic shape brings you the basics and non-slipping surface guarantees stability and safety. The best thing about this model is that it is extremely light, so light that it stands out even though it generally belongs to the lightweight category. You can even put it into your backpack, and head to the riding location.
78A All-terrain rubber wheels guarantee perfect ride on all surfaces. It's design is unisex, and suitable for all ages from 6 to 106. You like it but you don't fancy the design? Don't worry. Summit prepared 4 different designs for you, so just click on the one you like and get on the road!
Pros:
Fancy Design
ABEC-11 High Speed Bearings
Included Multi Used Skate Tool
4 Different Design Options
Why We Liked It – What we fell in love with design. Unique, simple, but at the same time universal, there's nothing not to like about it!
---
4. Retrospec Quip Complete Skateboard
If you're a fan of the cruiser boards that people used back in the 1970s, then you'll love this retro-styled mini-cruiser from Retrospec. It is made from an injection-molded plastic that is very flexible and pliable, allowing you more freedom while you're on the board.
It's perfect for taking with you to school or work, as it only weighs 4lbs. You can choose between a 22-inch version and a 27-inch version, and you'll be able to fit either size inside your backpack when you're not using it. Maneuverability and control are easy because of the 5-inch, high-grade trucks.
Pros:
Portable size
Only weighs 4lbs
Retro looks
5-inch trucks
Affordable price
Why We Liked It – There's so much to like about this mini-cruiser. It's light. It fits inside your backpack. And its 70s style looks really cool too.
Second model from Hamboards family is here. This one is almost professional penny board, since it has some advanced features that cannot be found one many in this category. Board is barefoot-friendly on this model as well, so you can enjoy the ride to the fullest. Not only it has fantastic features, but design follows as well. It has wide, classic bamboo deck, that is as thin as can be, but strong, firm and durable at the same time.
This board has insane turning capabilities, which requires rider to engage hips and shoulders during any ride. It is important to notice that this one is for fully skilled riders, and not for beginners, and helmets and pads are recommended even for professionals. It is delivered fully tightened, but you have the ability to adjust kingpin from to match your needs and weight. With 30 degrees board lean you will have hard time finding more attractive model in this category.
The thing that separates this model from all the others is versatility. It has 4 different designs, and all of the mare equally cool! For more details, follow the link above.
If you like to check it out, click on the video below!
Pros:
Adjustable Weight Capacity
Wide Kick Tail Deck
No Wheel Bite
Why We Liked It – Handling, and turning ability is ridiculous. This board can fulfill even most experienced riders' needs.
---
6. Cal 7 Complete 22 Inch Mini Cruiser
This mini-cruiser board is only 22 inches in length. But that makes it lightweight and very easy to maneuver. It arrives fully assembled, so it's ready to go right out of the box. You can choose from a huge range of colors, allowing you to find a color scheme that suits your personality, whether that's pink wheels and a turquoise board or transparent wheels and a black board.
The wheels are 60mm in size and they feature ABEC7 bearings. Despite its small size, this mini-cruiser offers top-quality performance which belies the affordable price that it is available for.
Pros:
22-inch length
Lots of color schemes
Lightweight
Great price
ABEC7 Bearings
Why We Liked It – It's a wonderful little mini-cruiser that comes in a huge range of colors, and it is available at a price that is hard to believe.
---
7. Playshion Complete 22 Inch Mini Cruiser Skateboard
Mini skateboards are making a major change in the skating industry. They're opening up doors for commuters looking for easy transportation. The Playshion Complete Mini Cruiser Skateboard is a solid choice for people who want a compact board. It's only 22-inches, making it simple to store wherever you go.
One of the best features of this mini skateboard is that you can pick from a plethora of colors. These colors include Green, Camouflage, Black Carbon, and all kinds of other designs. With a maximum capacity of 220 pounds, this board is ideal for most people. It also includes a multi-tool for your board.
Pros:
All sorts of stylish designs to look through
220-pound weight capacity
Compact and lightweight
Why We Like It – We like this mini skateboard from Playshion because it's perfect for getting around town quickly. The designs are all unique as well!
---
8. DINBIN Complete Highly Flexible Plastic Cruiser Board
When it comes to skateboards, the DINBIN is great for beginners. This one is made of plastic and it is 22 inches long and 6 inches wide. It has a waffle top which adds to design interest and makes it easier to balance on.
You will have to watch who you let use your skateboard because it can hold a maximum weight of 220 pounds. The board is good for all age ranges. The board first came out in the 70s and now it is being released again for a retro vibe.
The wheels are made of urethane and everything is put together with high quality screws. The features of the board with the bright green wheels and black board or any of the other color combos you choose make it an eye catching gift for a teen.
Pros:
Well priced board
Comes in a range of colors including a light blue/pink combination
Caters to a versatility of ages
Why We Liked It – It's hard not to like this funky throwback from the seventies. The galaxy designs or any of the colors you choose will be perfect under the Christmas tree. This season, boarding is coming back in as people look to get from A to B without the congestion.
---
9. SK8MEMO 17X5inch Skateboard Cruiser Beginners
If your child is ready to start cruising around on a skateboard and learning some simple skills, then this is a great option for them. It is small and compact, helping them to get the feel for how to use it, without all the hassle and trouble of a big board. It also has all of the safety that you would want in a skateboard to help make sure they don't fall and get too hurt in the process. All the fun colors and the great warranty make this a skateboard that your child has to have!
Pros:
Small and lightweight for a beginner trying to learn
Lots of fun colors to choose from and soon there will be simple decals as well
Smooth and portable while keeping things safe
What we like about it – We loved that this is the perfect skateboard for a child who is just getting started. While it can't compete with some of the bigger options, it does add in a safe way for our child to get the hang of skateboarding without being intimidated.
---
10. MoBoard Graphic Complete Skateboard Mosaic