Finding and choosing the best pro scooter for your child's' needs is not an easy job, especially when you consider the number of different designs of bars, decks, brands and weight available in the market.
While finding the right product for you or someone else can be a hard task, we have formulated a reviewing style that we hope makes your selection and buying process more straightforward and effective.
The team at MyProScooter is here to help! In this article, we have gone into detail to cover everything which can help you pick the right pro scooter for you. Always remember that a stunt scooter that is perfect for your friend might not suit you to ride. So, here is a Pro Scooter guide that will help you understand the various parts of the complete scooter.
How We Review the Top Products:
Each product on our top list has been selected from many available products. To make it to the MyProScooter best products list, the item in question must be of the highest quality, adored and favored by existing customers, and rated highly.
MPS have chosen items for various budgets (low, medium and high), without losing the importance of quality standards – there is a product for each person in the review.
Every single product has been dissected and critiqued and the research has been completed, to ensure it is to make our review. Our aim is to help you find the most suitable product for you.
When purchasing a new item, people require fast and information-rich content to help them make the right decision for them. Our top list is written, designed and outlined to reflect this.
We hope you find the review useful, please do leave us a review at the bottom of the page!
View the Best Pro Scooter in the World, Below.
1. Fuzion X-3 Pro Scooter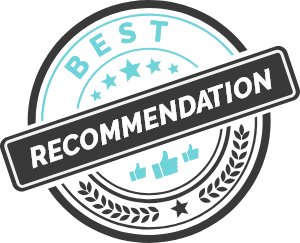 If you're ready to step your game up and ride like a pro, then you're in luck. The Fuzion X-3 Pro Scooter is a top-notch option with numerous features worth noting. For example, it uses the same handlebars from models over twice its price. An aluminum deck combined with the steel frame creates a tough, lightweight design.
There are six different colors to choose from. You could opt for Blue & Green, Gold, Red, or one of the other three choices. The high-quality suspension system helps this scooter land and reduce impact instantly, which makes this model one of the most attractive among best pro scooters.
Pros:
Comes in six different colors
Made with durable steel and aluminum
Crafted just like the pro scooters
Why We Like It – We like this scooter because it mimics the pro scooters without having a massive price tag. Enjoy a budget-friendly scooter with all sorts of fantastic features for experts.
---
2. Envy S8 Prodigy Pro Scooter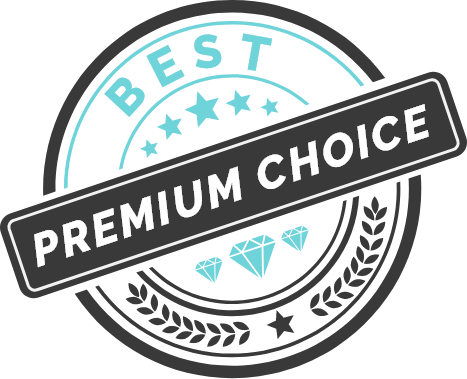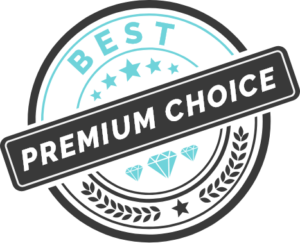 The Envy prodigy S8 and other scooters are a hot topic of discussion among most of the kids these days. There is a whole new level of excitement for these kids when talking about the push. The one noticeable factor about these scooters is that they are not only popular among kids but also for teenagers and adults this product is of great value.
There was a time when kids use to have only the bicycles at their disposals for travelling of short distance and a bit of fun but now the complexion of the game has really changed and that is because of the introduction of these rides.
There are quite a number of these scooters available in the market today and selecting the best one is sometimes really a challenge.
The Envy S8 Prodigy Pro Scooter is one of the best pro stunt scooters that are available in the market today.
Pros:
The wheels of this Envy prodigy S8 scooter are metal core 120 mm wheels to give this product the speed that it possesses
The way in which this brand of toy has been built or crafted is very dependable, hence making it a lasting product
This product is available in 5 different colors
Why We Like It – The Envy S8 Prodigy Pro Scooter is arguably one of the best scooters available in the market today.
---
3. Mongoose Rise Stunt Kick Scooter Series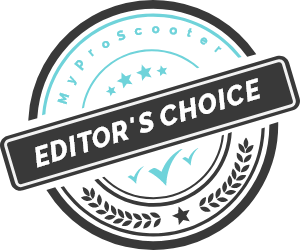 Mongoose is well-known for its top-notch bicycles, but they also make fantastic scooters as well. The Mongoose Rise Stunt Kick Scooter Series shows exactly how much attention they pay to detail. From the long-lasting steel frame to the grip tape for handling purposes, you're bound to enjoy using this scooter.
There are all sorts of colors and styles to choose from with this model. For example, you can look through Black & Red, Orange & Blue, Silver & Blue, and White & Red. There are also 5 separate styles to fit your riding preferences. It comes with a T-bar for optimal control and stability.
Pros:
Comes in multiple styles and colors
Made with a durable steel frame
Easy to stop or slow down with the rear wheel brake
Why We Like It – We like this kick scooter because it's built to last, and it performs fantastically.
Albott Pro Scooters are a great choice for people of all ages to get used to doing tricks and stunts on a scooter. Designed with ease of access in mind, you can break this scooter down in seconds for quick storage. Putting it back together is even faster, letting you hit the ramps and rails as soon as you'd like.
Choose between Orange and White and enjoy the unique design patterns on the deck. These scooters are durable and perfect for anyone who's over 8 years old and under 200 pounds. The 360-degree handlebars let you perform all sorts of tricks and take sharp corners without an issue.
Pros:
Comes in Orange or White
Easy for people of all experience levels to use
Quick and simple to store and put together
Why We Like It – We like this trick scooter because it's made for all ages and experiences to have a blast with!
---
5. Vokul VK-LMT Kids Stunt Scooter
Vokul is a well-known brand when it comes to the ride manufacturing. There are quite a few of such brands that produce top quality dashers but Vokul is arguably one of the best if not the best that you will find.
The Vokul VK-LMT Freestyle pro scooter is specially designed for riders with intermediate or advanced levels. This dasher is considered to be the best for grinding and that is because of the bottom of its deck that is smooth and specially treated.
There is a triple bolt clamp that offers maximum amount of safety and stability. At the top of the deck the surface is a non-slip one enhancing the grip of the feet.
Pros:
A very light weight but a well-built freestlye pro scooter that enables you to carry out your extreme tricks with the utmost of ease
110mm high rebound PU wheels and to top that there is ABEC-9 bearing to give you the maximum amount of speed with a good grip
HIC system is present in this dasher which enables it to handle any kind of pressure.
Why We Like It – There are a lot of good dashers available in the market but if you want one of the best the Vokul VK-LMT freestyle pro Stunt Scooters should be your choice. See the Vokul VK3 for an alternative.
---
6. Playshion Freestyle Pro Scooter
If you're a beginner who's trying to break into the world of trick scooters, then this is going to be your best bet. The Playshion Freestyle Pro Scooter takes away any complexities, leaving you with the bare essentials. It comes in five different colors to match your style and four clamps to hold the level you choose.
The rubber handgrips allow you to handle it without losing control. You can also maintain solid handling thanks to the wide deck. It's only 8.26 pounds, but it can hold up to an impressive 250 pounds. Thanks to the ABEC-9 bearings, you can expect a smooth ride throughout the day.
Pros:
Comes with five colors to choose from
Multiple handling and control features to improve your experience
ABEC-9 bearings for a smooth ride
Why We Like It – We like this scooter because it's smooth and comfortable to ride, making it ideal for beginners.
---
7. Fuzion Pro X-5 Pro Scooter
Introducing the Fuzion Pro X-5 Pro Scooter – a next level addition to Fuzion's PRO scooter for beginners collection. The Pro X-5 is an incredible innovated upgrade to the Pro X-3 with three amazing upgrades. This complete comes with a stacked triple clamp, as well as 4 spoke Metal core wheels and not to mention the flex fender brake. These additions, along with the already commended aluminum deck, prove this a truly respectable scooter that blows our minds. The Fuzion PRO X-5 is a great Christmas Gift for younger Scooter riders hoping to advance and improve.
Pros:
20″ by 4″ aluminum deck with defined squared edges for hand grab tricks
Durable V-Shaped Handle Bars in Steel
Stacked Triple Clamp
Outstanding 4-Spoke Metal Core ABS PU Wheels
Flexible Fender Brake
Why we Like It – Get the most out of your money with the Fuzion Pro X-5 Pro Scooter.
---
8. Phoenix Pilot Pro Scooter
Lately, Phoenix Pro Scooters have been solely focused on product development for scooter riders everywhere. The much improved and lightweight build of the Phoenix Pilot Pro Scooter was quite clearly the aim of Phoenix in this model. With an elongated deck, the Phoenix Pilot is well-balanced for completing your favorite tricks. The 22inch T-style bars are a build to last for experienced riders. The bars can be upgraded!
Pros:
Beginner & Experienced Rider friendly
Fantastic value for money
Easy to assemble
Why We Like It – The Phoenix Pilot Pro Scooter is suitable for most riders, from beginner levels to experienced levels. If you are looking for a beginner pro scooter on a budget, the Phoenix Pilot might be the one for you.
---
9. Dominator Trooper Pro Scooter
The Dominator Trooper Pro Scooter is aimed at entry to mid-level riders to get people into freestyle. This is arguably one of the highest quality scooters for the price.
For those of you just testing the waters, and starting out – this is the scooter for you. The Trooper scooter has been designed and built with military grade steel, so – the Trooper really is a Trooper!
Pros:
Affordable Price
Grade 8 Military Steel
Soft Rubber Compound by District
Manufactured by Chopsticks by Eagle Supply
Suitable choice for Entry Level to Intermediate Riders
Why We Like It – Great price in combination with great preferences. It will be hard to find better option for such a affordable price.
---
10. Razor Pro X Scooter
The Razor Pro X Scooter is one of the best innovations by the brand. Although the Razor Scooters are generally outstanding, none of them can match up to the Pro X line. You may think that because you're paying less, the quality isn't good enough. See, that's where you're mistaken. The Razor Scooters is a trusted brand with quality products. And no lesser quality is expected of the Razor Pro X Scooter than its more expensive cousins.
Razor Pro X has rubber handles that can help protect your arms. It also features a grip tape and has a unique Razor's original brake system. This model also has a 110mm attuned fork that makes it the perfect stunt scooter. It also has a non-folding design to make it more durable and robust.
Pros:
Affordable
High quality stunt scooter
Perfect and beautiful design
Strong and durable
Why We Liked It – Either you're a beginner or a pro, this skateboard hits the mark of a quality product yet again from Razor brand. This scooter is a perfect model for anyone who is 8years and above.
---
11. Lucky Prospect Pro Scooter
When talking about the Lucky scooter there is no way in the world that will not find it quite intriguing. When talking about the bottom graphics of this dasher these are just out of this world, you may not be able to find such graphical art in any other push and that is what makes it different from the others.
Speaking about the durability of this dasher it is too on the higher side, it is pretty strong and lightweight at the same time. This ride comes in with the best parts that are on offer by Lucky and the price too of this item is quite nominal. Click to see the new product by Lucky, the Tanner Fox signature complete.
Pros
The graphics you will find on the deck of this dasher are what makes it quite unique and are pretty eye catching as well
This item comes in with a number of different colors to choose from so that you can select the best one that you like
The wheels of this dasher use the state of the art technology known as the Lucky Rebound Technology (LRT), which gives these scooter wheel the grip and the speed that you always wanted
The price point at which this item is available and with all the qualities that it inherits, there is just no way that will not be in love with this product.
Why We Like It – Excellent value for money, and solid build quality, the Lucky Prospect will keep you riding for years to come.
---
12. Sacrifice Flyte 115 Series Complete
The tricks and freestyling is what you usually associate with pro rides or dashers, therefore it is eminent for any pro scooter that it should be quiet dependable and durable at the same time. The amount of pressure that it is going to take is going to be an immense ad to handle such pressure it has to be quality built and should also have the ability to stop where you want it to.
The breaks and the handling of the dasher should be picture perfect to make it a good ride. The Sacrifice Flyte 115 Series Complete is one product that you can count on when talking about the best dashers available in the market.
Pros:
The deck of this dasher is a 100mm/3.95 inch wide and it uses the fluting technology which enables it to save weight and minimize flexing
There is an IHC compression system installed in this dasher making it quite pressure absorbent
The Delta-Core alloy wheels with hyper bearings make this dasher a pretty fast one with an amazing grip
One of the best kick scooters of the modern times is the Sacrifice Flyte 115 Series Complete.
---
13. District C050 Pro Scooter
This mid-entry level push comes in with a brand name of District Freestyle Scooter Co. one of the best in the business. As soon as you think of the free style industry the first name that comes into your mind is the District Freestyle pro Scooter Co. a brand that has earned a huge amount of respect over the years.
The District C050 Freestyle Pro Scooter is no exception from the quality and the technology that the District Freestyle Scooter Co. is renowned for. It is arguably one of the top selling products when speaking about the pro scooters. The durability and the speed that you can expect from this dasher is not even one step behind perfect.
Pros:
The weight of this dasher is pretty light i.e. 607 lbs to be precise which makes the handling of it quite easy
When talking about the compression that this product has on offer, it is Mini HIC compression
The clamp is the District double clamp to give you an added factor of dependability
Available in two different colors red/white and mint/white
Do not be fooled with the too good to be true price of this product, the District C050 Pro Scooter has the ability to outsmart some of the most expensive dashers available in the market today.
---
14. 2018 Madd Gear VX7 Mini for Beginners
We already have discussed quite a few pro rides in our above list, the last but certainly not the least on our list is the 2018 Madd Gear VX7 Minifor Beginners.
Madd Gear is a huge name when talking about the action sports. The brand completely understands the needs of the professional athletes whether performing in the X-Games or at the Nitro Circuit.
The 2018 Madd Gear VX7 Mini for Beginners, as one can easily understand by its name that it is a product specially designed for young kids or beginners; it does not mean that the quality or the durability of this beginner pro scooter is compromised at all.
You can expect the best out of this dasher just with a compact size. Now your child can experience what it feels to perform at the X-Games with one of these dashers at his disposal.
Pros:
Available in three different colors i.e. red green and black to select the best colors that your child likes
The wheels of this dasher are 100mm MGP 88a alloy core wheels
The compact and the sleek design to ideally suit your child
Want your child to feel like a professional athlete, performing at the X-Games, the 2018 Madd Gear VX7 is the beginner pro scooter that you should go for.
---
15. OUTON Pro Freestyle Stunt Scooter
The OUTON Scooter is a fantastically priced complete scooter for well practiced riders.
The Scooter Comes in 2 distinctive colors to help the rider stand out. The box-shaped deck is light in weight and is designed for smoother grinds.
The scooter is comprised of a strong handlebar with rubber grips for added comfort. The scooter is versatile and can deal with all obstacles both in the street or in the skate park.
Pros
SCS compression system
20″ x 4.3″ Aluminum Box-Shaped Deck
23″ w Aluminum Bar
Durable Aluminum Fork with Square Edges for Hand Grab Tricks
Speedy Abec 9 Bearings
---
16. Lucky Crew Complete Pro Scooter
A super option for entry-level riders, who are looking to improve in their freestyle type riding abilities and tricks. The crew complete pro scooter is durable in any terrain – no question. 
This quality Lucky Crew scooter is well priced, but feels luxury. 
Built to withstand all – the super durable crew is designed and built from high grade aluminum. You can customize your complete pro scooter due to the compatibility of other Lucky components – and keep it looking fresh for many years to come!
The Deck measures 483mm x 108mm and is acompanied by a Chromoloy t-bar measuring a cool 559 mm x 508 mm. Also included is a double clamp, vicegrips and a steelybrake.
Pros:
6 Month Warranty
Durable on All Terrain
Suitable for Entry-Level riders to progress
The perfect Christmas Gift at an affordable price
---
17. Lucky 2018 EVO Pro Scooter
The mother of all scooter decks, the Lucky EVO 5.0 deck is durable, stylish, and effortlessly balanced to provide a sturdy ride and give you the security that you could pull off any trick. This deck enables you to learn and perform all the tricks you could possibly go for – the sky is the limit!
Pros:
Designed with Pro's to have increased foot space by upping the deck width to 5″ and length to 21.75″
Durable
Suitable for any tricks!
Great Christmas Present for Advanced riders
---
18. Lucky Covenant Pro Scooter
The Lucky Covenant Pro Scooter is an inspiring and epic innovation. Designed by the talented artist Shogo Ota, the underside of the deck is simply stunning to look at.
To ensure the highest and most usable qualities of a scooter, the best of the best have been involved in the design and specifications of this scooter, Lucky's very own pro scooter riders.
The Covenant comes in: Black, Neochrome, Raw and Red.
Pros
Deck Artwork by Shogo Ota
Designed with Lucky's top Pro Scooter Riders
New for 2018
Fantastic choice for a Christmas gift for keen riders
Can you take a pro scoter on a plane?
Taking a ride on a plane is not that big of a deal that most people consider it to be. You can easily take your pro scooter on a plane. Quite a few people take theirs with them whenever they are traveling.
There should be a couple of things that you should keep in mind when you are taking along a scooter with you on a flight.
You should always inform the airline prior to that you would be traveling with a ride so that they can do all the paperwork that is necessary. Either the paperwork will be done at the check-in counter or the airline would have already done it for you prior and will hand it over to you once you reach the airport.
There is a form that needs to be filled and the general questions that are on this form are the brand of the push, its model, the condition of the item, and the type of batteries that it has. Make sure you check the batteries before going to the airport because if your batteries are not gel cell batteries then it would create some problems for you. The airlines do not allow any other batteries except for the gel cells ones.
The form that you filled up earlier has now a copy as well, which is a heavy red-colored cardstock tag, that will be attached to the scooter and the original form will be with you attached with your baggage claim ticket.
All the usual security checks will be performed and after these routine checkups the security will let you through, only if you not carrying a hidden weapon along that is.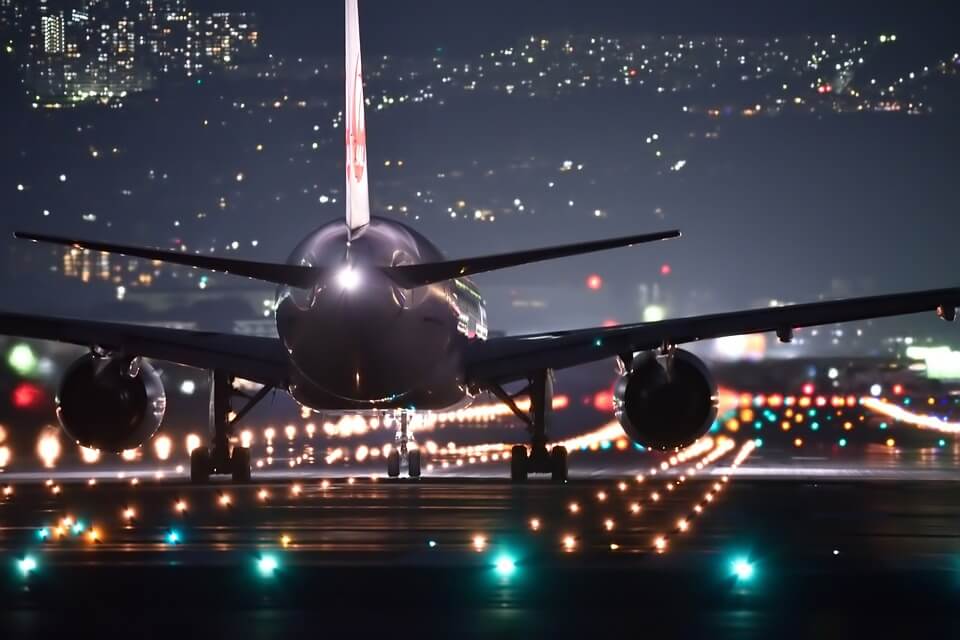 At the pre-boarding area, you will be provided with the claim ticket of your ride so not there is no problems for you in getting it once you reach your destination. If you want to get the scooter at the gate of the destination you can always ask the airlines to do so and they all attach a tag at the scooter saying "Claim at the gate", and it will be delivered to you at the gate.
Taking your item is quite simple and easy.
Most people have this question in their minds whether they can travel with a scooter on their flight or not, yes you can people and that too with not much of a fuss.
How much do pro scooter riders make?
Depending on advertising deals, and professional successes, pro scooter riders make around $59.000 annually, according to the most relevant sources. The ability to monetize your abilities and your name as a brand can go up even more, but the average annual salary moves around this number.
Freestyle push riding is really becoming an acclaimed extreme sport of modern times. Back in the days, we have seen that the rides were only used by small kids as a kind of a toy and he loved going to school which was some miles away from his home, those were the days of the traditional rides. But when the teenagers stepped into it i.e. pro push riding, they completely took it to an entirely different level. The freestyle tricks they carried out like double front flips, double backflips, handrails, and a lot of other tricks as well made this a very popular extreme sport which is also an acclaimed one.
Since this sports i.e. the pro or the freestyle scooter riding is an extremely popular sport of modern times, therefore, the riders or the athletes involved are making quite a handsome amount of money from it.
The riders are not only making the money from performing in different sporting events but also from their sponsors at the same time.
The two of the richest and the highly paid athletes of the game are Ryan Williams and Dakota Schuetz (check out his new brand of kota pro scooters). Ryan is actually sponsored by the company Madd Gear Pro and he performs at the Nitro Circuit. He has been there for quite some time now and arguably one of the best when talking about freestyle scooter riding, he has invented some of the tricks of his own like the double front flip 360 and the double flair. He does not only earn from the Nitro Circuit but also from his sponsors i.e. Madd Gear Pro. Madd Gear Pro has his name on some of its products as well and he also earns a portion from the sales of these products. But this guy is a complete genius at what he does.
Dacota Schuetz is regarded as one of the best that the sport has ever produced. He won the International Scooter Association's world competition and because of winning this competition, he earned quite a few bucks, just enough to add a lot of zeros to his bank account.
If you have this confusion in your mind that the pro scooter or the freestyle riding is not a proper or acclaimed sport, and because of that if taken as a complete carrier would not be that beneficial in terms of money, believe me, you are completely unaware of the facts. Sports is quite a big name on the mainstream circuit of the extreme games and the riders or the athletes who are a part of this sport are making a huge amount that is far better than what you would get in some other sports.
When talking about going for a pro ride there are quite a few things to consider.