Camping can be one of the most relaxing and fun things to do on the weekend. To take the trip out of the city into the woods, see the trees and lakes all around you, and park the car, you are overcome with feelings of relaxation and relief. To be able to go to sleep listening to the nighttime wildlife and wake up to the sound of the birds, you may become a lifetime camper from that time on.
If you've never been camping before, it can be a bit daunting to figure out how to prepare yourself. So we've decided to put together a short list of tips for the first time camper.
1. Make a Checklist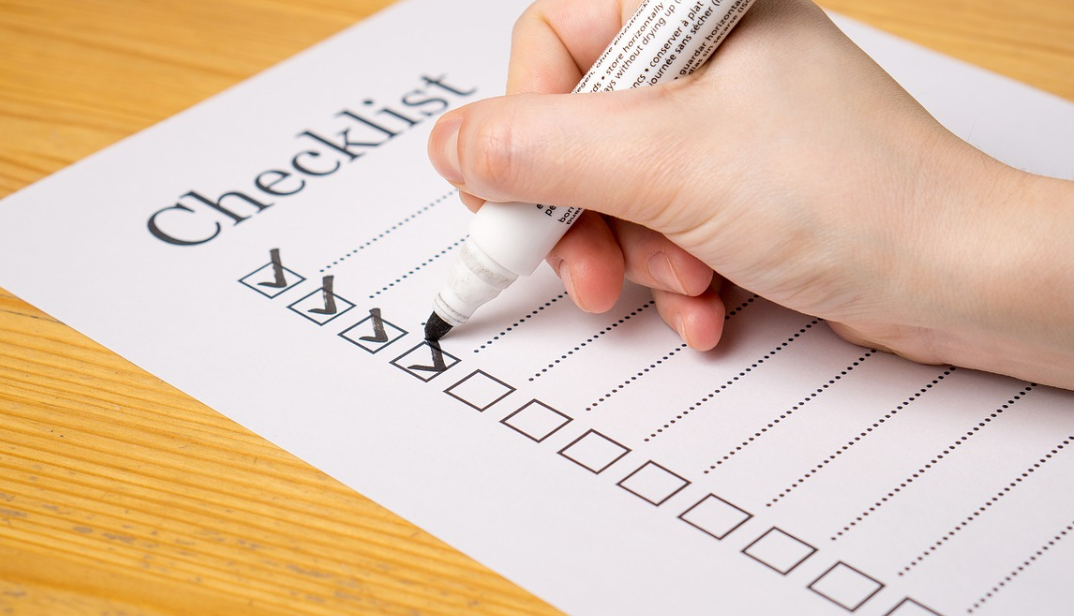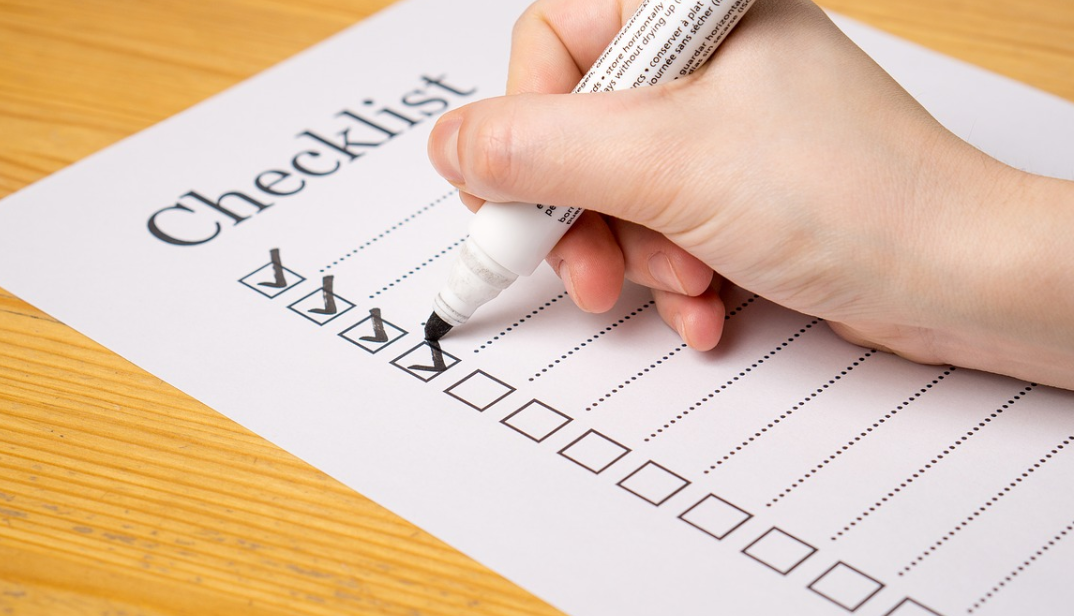 It may seem like a lot of unnecessary work, but making a checklist will lay everything out so you can make sure you have everything such as food, sleeping bags and even pillows for camping. Once you're out in the woods, you won't have easy access to supplies you may need. Especially for you people who are trying out overnight camping trips for the first time where you are hiking or canoeing to your campsite.
If you forget something crucial such as fuel for your backpacking stove, you'll be in trouble when it comes to cooking up those meals you were planning on having. If you make a checklist, you can pack everything into your bags and check them off as you go. You will be much less likely to forget anything and you'll have everything you need on the trip.
2. Check Your Gear
Another thing that first-timers need to do is to check to make sure that the gear you have is working. Many times, first-time campers will buy something second hand or they will borrow from friends. In these cases, the gear may not be in perfect condition and you can't necessarily just assume that the gear will work as intended.
Imagine you get the tent set up and you crack a few beers, get the meal finished and have a great night and climb into bed as the sun goes down. Then in the middle of the night, the rain starts to fall, and it finds a way to flow right into your warm comfortable tent. This may be the worst time to realize that there is something wrong with your gear, but you get the point. Give your gear a quick check over before you take it out into the woods where repairs and replacements are harder to find.
Don't forget a sleeping bag! Grab a budget one here.
3. Plan Your Meals
If you plan your meals out the day before you go camping, you will have everything you need while you are there. Being hungry in the woods is not a fun situation. Especially if you are going for a number of nights and won't be able to get access to food for a few days. Figure out how many, and which meals you will be eating on your camping trip. Here is a mock meal plan for one person.
Day One
Dinner:
– 500ml Pasta
– 150ml Tomato Sauce
– 1/2 Onion chopped
– 4 pieces of dark chocolate for dessert
Day Two
Breakfast:
– 2 eggs
– 3 strips of bacon
– 2 pieces of toast
– 250ml orange juice
– 250ml Coffee
Snack:
– Power bar
– 100g nuts
Lunch:
– 2 slices of bread
– 2 slices of cheese
– 1/2 avocado
– Sliced tomatoes/cucumbers
– Spinach leaves
– 250ml Hot chocolate
Snack:
– 100g raisins
– 250ml coffee
Dinner:
– 2 sausages/buns
– Ketchup/mustard/etc
– 1/2 onion chopped
– 1 boiled potato
– 4 pieces of dark chocolate
This is a very basic but accurate example of a meal plan for a two-night camping trip minus the next morning's breakfast. Of course, you can insert the types of food that work for you, but this will give you an idea of how to plan. It will also give you an idea of what kind of gear you will need in order to prepare your food. Usually, when you go camping, you will be able to make everything you need in hot water.
Food like oatmeal, pasta, rice, vegetables, dry nuts/fruit, energy bars, coffee, and hot chocolate are all staples in a simple campers' pantry. If you have more room for things like pots and pans, eggs, cutting boards, knives, etc, you will be able to have more options as far as food goes.
Don't forget a camping table to sit at and eat your food!
4. Map Your Route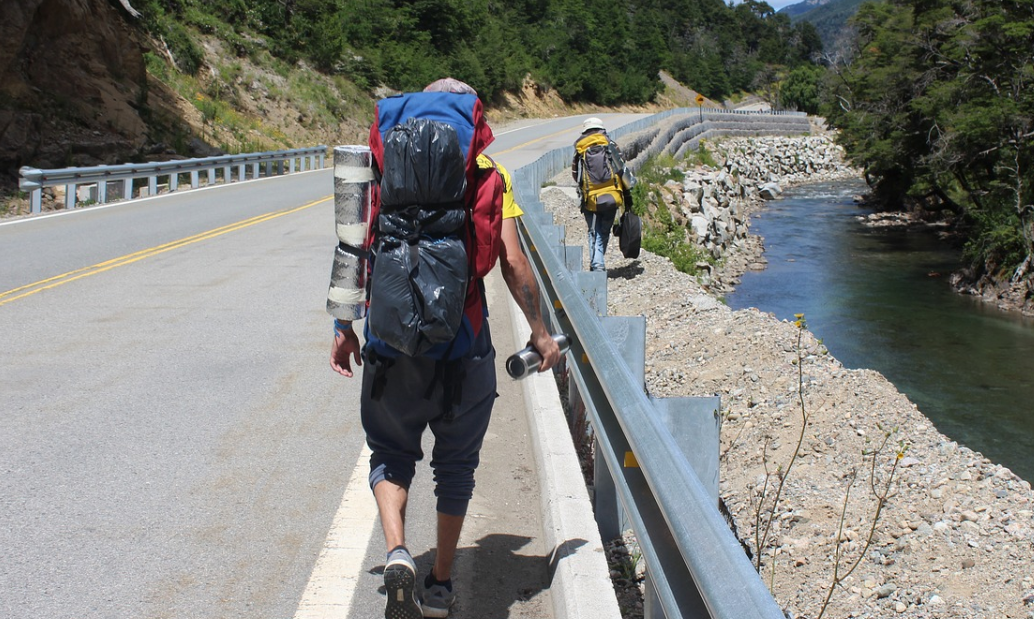 Many times, when you get out into the woods, cell phone reception is not readily available. Being in the woods is incredibly tranquil for this reason and requires you to pre-plan your route. This could mean you'll need to take a map and a compass with you. However, most trails and campgrounds these days will have trail maps that you can download onto your phone.
They will work when you are not on wifi and you get get your bearings that way. You want to know how many kilometers or miles your trails are, how far away the campgrounds are, and where the closest station or retreat point is. Then you won't be left out in the cold and you'll always be able to make sure you can get to safety easily if necessary.
5. What to Wear
Clothing will be very important when you are camping. During the day, it gets nice and toasty warm during the summer, but at night, things can get cold in the woods. Even if you're staying in a camper or in a nicer tent, you want to make sure you have the right amount and the right types of clothes to keep you warm at night. It is best to wear lightweight, layerable clothing that can keep you warm without being too bulky or heavy.
You may need to take off layers as thing warm up and stuff them into your day bag. The more lightweight your clothing is, the easier it will be to keep them compact in the bag. Wool is warm and lightweight, and you should generally stay away from heavy cotton. Your local outdoor store will be a great resource to find the clothing you need.
It is best to over prepare as far as clothing goes. Make sure you have a warm hat, gloves, extra socks and sweaters, a good pair of warm footwear such as hiking boots, which is even possibly waterproof, and some long underwear to keep you warm. These extra items will not take up much more room and they can take an uncomfortable night and turn it into a pleasant evening.
6. Get Your Batteries
Wherever you're going to be, unless you're in an RV, you're likely to not have access to a power outlet to conveniently charge up your phone, camera, flashlight, etc. Make sure that you grab the proper battery packs/batteries before you leave for your trip. A flashlight can be really helpful when you need to step out of the tent in the middle of the night, even if you're just using your phone.
Also, make sure you have power banks that you can charge u with beforehand. Charge them up to full capacity and make sure they work. If you have ever been at the most amazing waterfall you've ever seen and not been able to take a picture because of a dead battery, you'll never forget to have a charged phone again.
7. Bring Water
This may be one that slips most people's minds. We rarely ever have to think about where we are going to get clean water in our modern lives. But on camping trips, it is not readily available. You'll want to make sure that you have sufficient water supply to take care of your drinking water needs. As long as you boil the water you find in a stream it will be totally fine to cook with, drink, and wash with. As long as you ensure that the water is moving. If water is not moving, it gives bacteria a chance to sit and grow. Moving water doesn't allow this.
You can also invest in a water filter. These come in many different styles. Some, you can use to pump water from your moving stream into your water bottle. Some you can fill up and wait for gravity to do the work while you relax at the site. Or, you could get a Lifestraw which allows you to drink water straight out of any fresh water source without ingesting any bacteria.
8. Bring Books/Music
One of the many amazing things about camping is the chance to truly disconnect. Especially if you're going on a multi-night hiking camping trip. It is amazing how quickly the problems of the city flush away with the gentle flow of a waterfall. Take advantage of the time you will not be connected to your phone. No Facebook, Instagram, Netflix, or anything.
You don't necessarily only need to bring books. Bring something that you can do to keep you busy that will allow you to engage in that you normally don't get a chance to. If you're a musician, bring a guitar, ukulele, harmonica, etc. If you're a knitter, there's a perfect opportunity to make something new. And of course, it is a great time to get really into a story with absolutely no distractions around.
9. Pack An Emergency Kit
Anything can happen when you're in the woods. It is best to be prepared for the worst-case scenarios if they ever do happen to arise. If someone gets a cut, blister, altitude sickness, or anything else that requires immediate alleviation, a little preparedness can go a long way.
Depending on the nature of your camping trip, you will be able to prepare differently. A relaxing camping trip at a public campground with friends will be slightly different from a high altitude ascent to Kilimanjaro. For more relaxed camping trips, just making sure you have bug spray, sun lotion, band-aids, pain relief, and disinfectant can help stave off unwanted ailments.
For more intense hikes, you'll want to think about altitude sickness, the type of wildlife you'll encounter/diseases they may carry, bringing a reliable water filter, cooking materials, etc. Your hike will be up to you in terms of what types of emergency items you bring along. Just use common sense or consult in depth packing guides if necessary.
10. Leave Your Plan With A Friend
Ever heard of people going camping or hiking for a few days and getting lost, only to have nobody know where they are for days or weeks? This is not overly common thankfully, but it is a risk you take if you do not leave any information with a friend. The more remote you are going, the more detailed you will have to be.
If you are just going to public ground, you won't have to worry too much. But, if you are going to a place without readily available resources, there won't be things like phones, hospitals, or even roads anywhere around. Leaving your route plan with a friend could be a potential lifesaver if something were to go wrong and there is no way to contact help.
If you're getting really intense, you should invest in some type of spot technology where you can beacon your signal to the closest search and rescue team. That way, if you are stuck somewhere, help will be on their way to the exact GPS coordinates you cast.
Conclusion
We've run through some of the major things to think about when you're going camping for the first time. Of course, there are plenty of things you need to keep in mind and you will learn along the way. Go into your first time with the understanding that you will make mistakes and that's all part of the fun journey.
Camping is one of the most fun things you'll ever do. You don't generally have to worry about anything, especially if you are staying in a campground where there are available amenities. The more remote you are going to be, the better prepared you will have to be.
This guide is not meant to scare anyone off. Camping is one of the most fun and relaxing things you will ever do. With this guide, you will be able to keep the most important factors in mind to be fully prepared and have the best time possible.
If you liked the article, please leave your feedback.