Second-Hand Bicycle Buying Guide
There's no need to spend a load of cash on a brand-new bicycle, as there are so many good used ones around, but before you start searching for one, you need to know what to look for when buying a second-hand bike.
If you keep your eye out for these following things, then you'll choose a second-hand bike that will not only last for a long time but will also be high-quality, and as good as a new bicycle, without the huge price tag.
Before You Start Looking
Before you start looking for a second-hand bike, make sure you do the following:
• Decide what you are willing to pay for your bike. It will be much easier to choose a bike once you know what your budget is.
• Choose the style or model of bike you want. Do you want a mountain bike? Or a road bike? How about a commuter bike? Once you know what you want, then you'll know what you're looking for.
• You also need to research bike shops in your area that specialize in second-hand bikes, as well as familiarize yourself with the online second-hand bike marketplaces.
What You Should Look for When Inspecting the Bike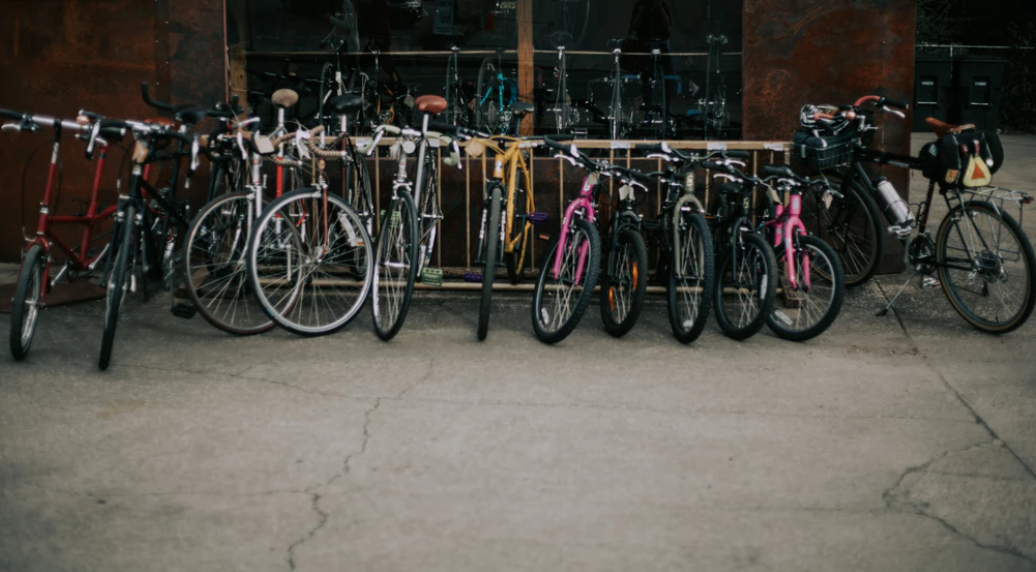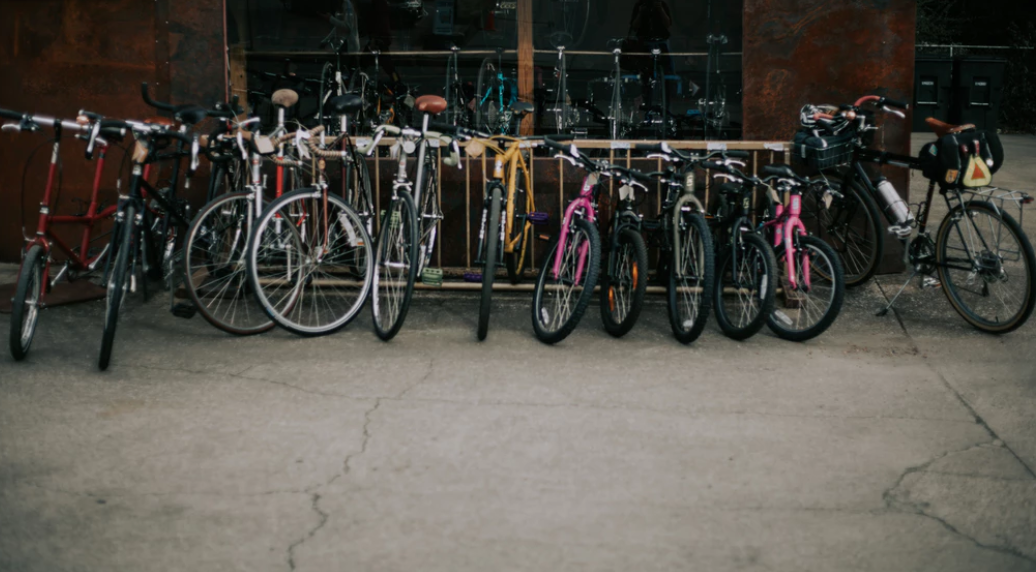 Now that you know what sort of second-hand bike you want, you can start looking for your perfect bike. There are a number of things that you must examine before buying the second-hand bike. Here they are:
Wheel Spoke Tension
This can be done quite easily. You simply need to give the spokes a squeeze. The tighter they are, the better. If, however, there is a lot of giving, then they will need to be adjusted.
Frame and Fork Condition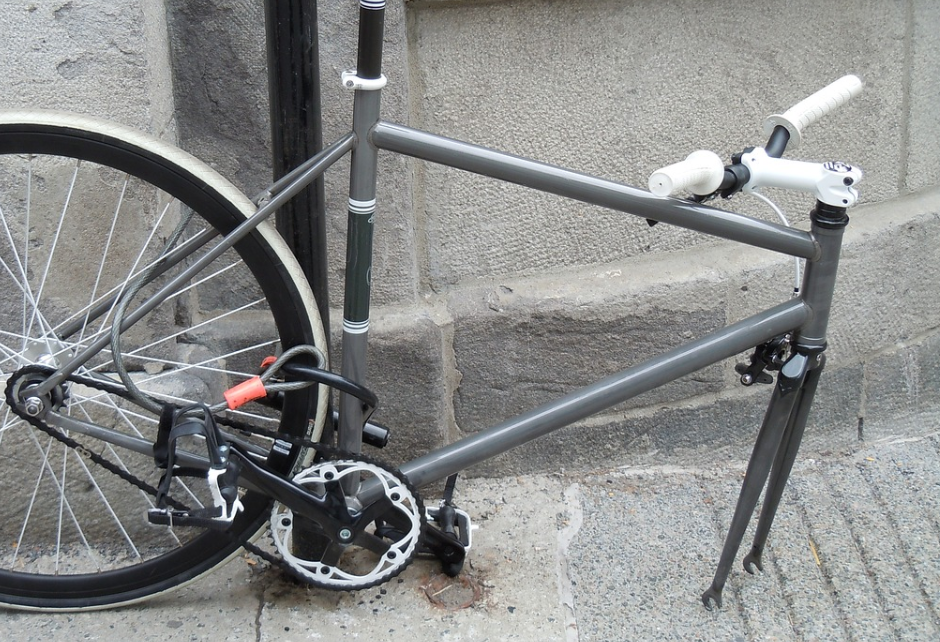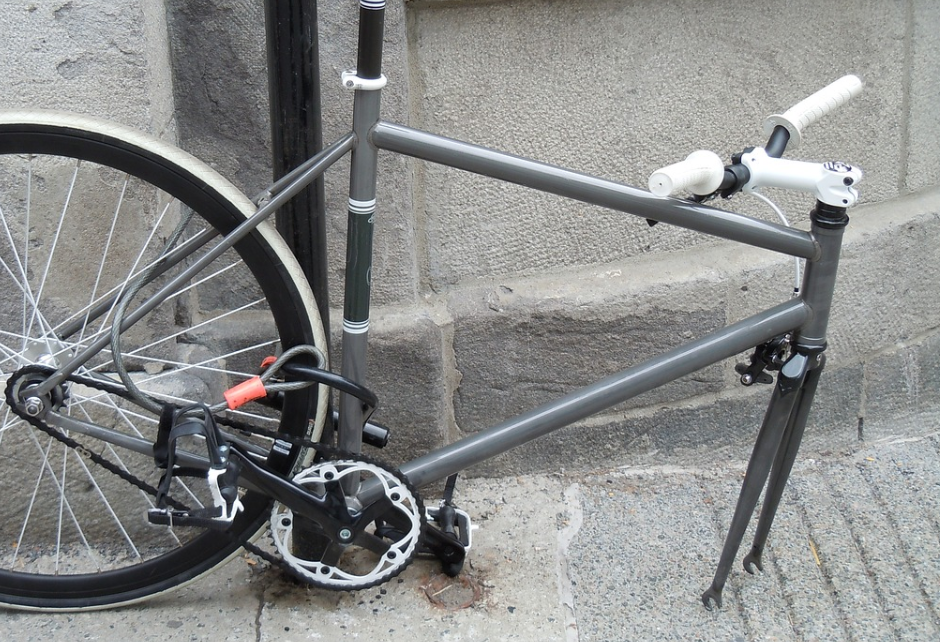 You might want to use a torch for this. You're checking to see whether there is any damage. If you notice any cracks, then the bike will cause you nothing but trouble. Other issues you might notice are dents, rusting, and little bubbles under the finish which suggest corrosion. You should also check that the tubing is straight and without bends, as this will completely ruin the alignment. This is the most important thing to look for when buying a second-hand bike.
Brake Leakage and Good Engagement
Brakes can be expensive to replace. You also need to be certain that the brakes on the second-hand bike will ensure your safety. If the brakes stick or don't engage properly, then you're in for trouble. This is the same if you can see some leakage too.
Suspension Damage
If you check the shock shaft and the fork stanchions for any scratches or marks, then this is a good indicator for the condition of the suspension. Any obvious damage suggests you'll have problems.
Drivetrain
First, you should check the chain. If you see that the chain is in bad condition, then it means there's a decent chance the whole drivetrain is worn and will have to be completely replaced. Once you've checked the chain, they also have a look at the front and rear derailleurs.
Bottom Brackets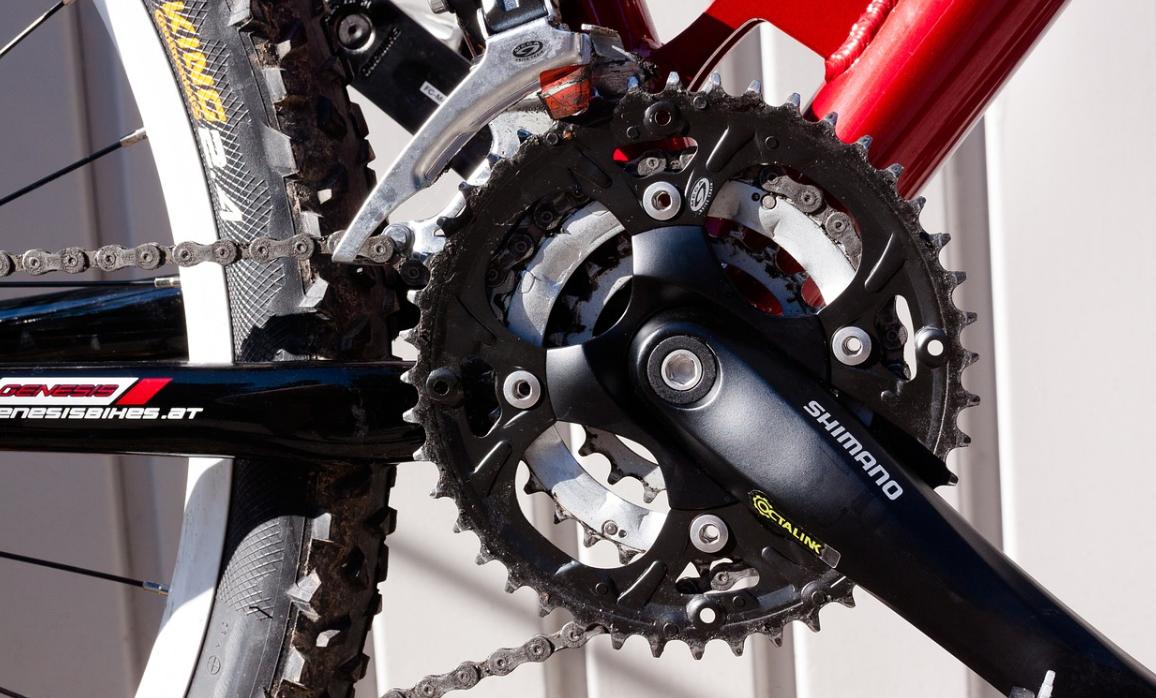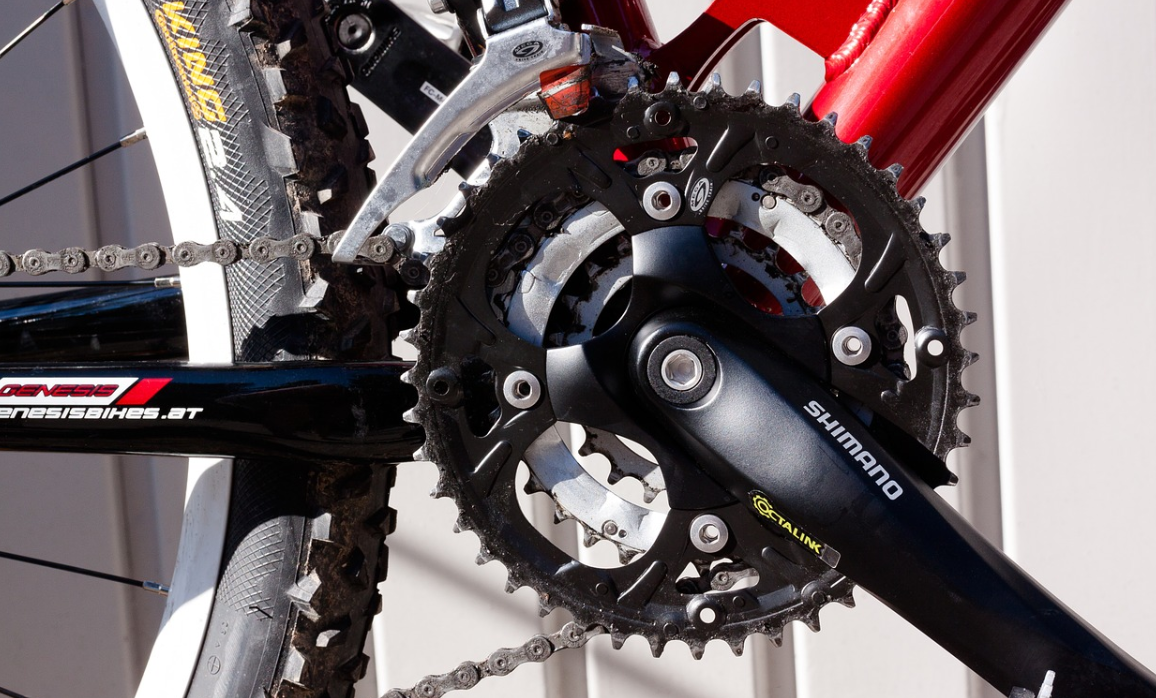 The bottom bracket can cost a lot to replace, so you must make sure that it is fully functional when inspecting the second-hand bike. You can do this quite easily. You just need to take hold of one of the crank arms, then move it side-to-side. If you notice that there's a lot of movement or a banging sound, then there's a good chance the bracket is worn and needs to be replaced.
Steerer Corrosion
This only needs to be checked if the steerer is made from carbon. If you lift the bike by holding the front wheel, then let the handlebars move from side-to-side. They should sway from left-to-right and back again. But if they stay completely still, then it looks like there is corrosion.
Bonding of the Joints
You should check every joint where carbon and aluminum are bonded. There is a chance of galvanic corrosion. The main thing to look out for is bubbling under the paint finish, that means corrosion.
Worn Tires
Tires aren't the most expensive part of a second-hand bike to replace, but checking whether they are worn, or if they have any bulges, or cracks, or even gashes in them is a good idea, as to fix or replace bike tires will cost you extra cash.
Saddle Quality
You need to be comfy, so don't forget to check that the saddle is in good condition and that it is made from a material that you like the feel of.
The Most Important Thing to do Before Buying a Second-Hand Bike
Now that you've given the bike a good inspection, there's one last thing that you must do before you hand over your hard-earned dollars. Ask to take it for a test ride. That's the only way you can decide whether this is a second-hand bike you want to buy or not. But if it looks in good shape, and you like how it rides, then once you get back from your test ride, start haggling, and negotiate yourself a great deal.
If you liked the article, please leave your feedback.