As Christmas or birthdays come closer – many kids start making wish lists and express what they would want to receive as a gift and we bet that at least once they wanted that kids 4 wheeler. Well if that didn't happen yet, just wait for it!
For many kids, 4 wheelers are a dream present that tops the list, and that might have topped the list for years, so why not consider making them happy by providing them with something you can enjoy together? A 50cc four-wheeler isn't only fun for the kid, but could actually be an excuse for you as a parent to spend more quality time with your little ones.
Children should always be supervised when riding a 50 CC ATV, which most understand perfectly, and that will give parents a moment to spend with their rebellious pre-teens without them objecting.
View The Best Kids 4 Wheeler Below
For growing children, four-wheeler bikes can teach both responsibility and independence, while also being a fun ride-on toy to play around with that encourages outdoor play.
Looking for more of a challenge? Try an electric trike for kids.
1. Peg Perego John Deere Ground Force Tractor with Trailer Kids 4 Wheeler
Check Price on Amazon
If you're searching for a toy tractor for your child or grandchild to ride around in, then this is the one for you. The Peg Perego John Deere Ground Force Tractor with Trailer has everything they need to have a blast. The adorable trailer can carry toys and other gadgets around while they cruise at 4.5 miles per hour.
There's also an option to reverse, which is unique to most other toy tractors. Another notable feature is the FM radio that's built-in to the tractor. They can flip down the armrests and kick back while riding around the yard!
Pros:
+ Includes two speeds and a reverse option
+ Comes with an FM radio
+ Tops out at 4.5 miles per hour
Why We Like It – We like this tractor because it has all sorts of fun features to keep them entertained for hours on end.
---
2. Razor Dirt Quad Electric Four-Wheeled Off-Road Vehicle
These electric off-road children's four-wheeler bikes have powerful batteries with fairly fast charging time – they are high-quality four wheelers for 8-year-olds and older children that give the buyer his or her money's worth. The hand-operated rear disc brake of the Razor Dirt Quad bike adds extra safety to the driving experience, and it can support a weight of up to 120lbs.
Many ATVs for kids are made for younger children, which makes this four-wheeler for kids a strong contender for families with pre-teens and teenagers, as a final step before they are ready for real four wheelers for kids that are closing in on adulthood. The design and the color scheme are sleek and classy – black with red details – and these come with 2 included 12V batteries.
Pros:
+ For pre-teens and teenagers
+ 13" knobby pneumatic tires
+ Off-road features for all terrains
+ 120lbs weight limit
Why We Like It – For restless and challenge-loving kids 4 wheeler bikes can be a great way to experience independence and to get to feel like they can manage something on their own, and this sturdy product is perfect for older kids and teenagers that are not yet old enough to drive a real ATV.
---
3. Honda Pink HD Camo Utility
Here we have a 4 wheeler for 3-year-old toddlers and those even younger (recommended age 12 months to 3 years), that looks surprisingly realistic! Toddlers will love having their own children four-wheelers to drive around on. It has light-up dash buttons that when pushed will play songs, phrases, and other fun sounds, making it appealing even for the youngest of Quad 50 lovers.
It has front- and rear racks for safety, and thick reliable tires for a comfortable ride even on bumpy roads. The volume of the sounds is adjustable so that every parent can pick one that better fits their home environment.
Pros:
+ For ages 12 months to 3 years
+ With music, phrases, and sound
+ Thick tires for a bump-free ride
+ Officially licensed Honda product
Why We Like It – These mini ATVs for kids aged 12 months to 3 years is a fun and safe way to get around the backyard, and the sounds and music will keep them entertained for hours!
4. Smart DealsNow 110cc ATV
Have your children roam around on this camouflage super children's quad – more powerful than regular kids ATV 50cc bikes – and see those rewarding smiles as they climb on for the first time. Driving a kid quad is both fun, exciting, and easy to learn, but it can also be great for a child's motor skills!
This product comes with a choice of color, and it has a remote control which allows a parent to regulate the speed and/or to switch off the engine if needed. The engine is air-cooled, and it is powerful enough to be driven on dirt roads, hard materials, grass and gravel, and even in though terrain with twigs and sticks.
Pros:
+ Versatile and powerful
+ Choice of color
+ Easy-to-use foot brake
+ Remote control for parent intervention
5. Best Choice Products 12V Ride On Kids 4 Wheeler Car Truck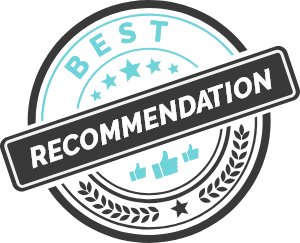 If you didn't know any better, looking at the photo this could easily be a real truck! The realistic design is made with adjustable seatbelts for the safety of your child as well as LED lights and 3-speed options. If your child is a little older they can have full control of the truck, otherwise, everything can be controlled on your end with the remote control.
The plastic body is non-toxic with 14-inch wheels with superior traction and suspension for fun on any sort of terrain. You can even connect the truck to your media device and have your child vibe to the music just like a big person!
Pros:
+ Realistic design with adjustable seatbelts
+ Non-toxic plastic body
+ All-terrain wheels
+ Remote control
Why We Like It – To run smoothly, the ride on truck comes complete with a charger and rechargeable battery so the truck will always be ready for fun.
---
6. Go-Bowen XW-EA23-G Titan Kids ATV44; Green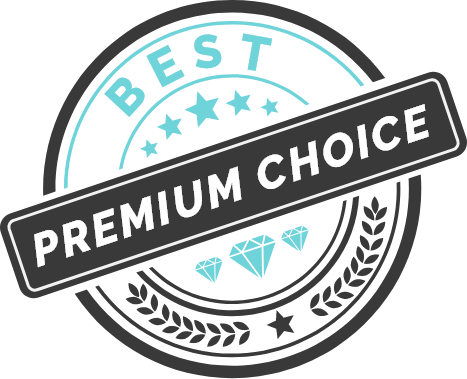 If you're a fan of quad biking yourself, then purchasing a mini quad for your child is a good option when looking for the best four-wheelers for kids. This one looks just like the real thing, but it is scaled down for use by children. It also has a two-speed setting to keep your child safe.
The parent can choose between a 5mph or 10mph maximum speed. The 24v/350w battery takes somewhere between 4 and 6 hours to fully charge and the charger comes with the mini-quad bike. This four-wheeler won't take any child who is over 150lbs, and the small size makes it ideal for children under the age of 8.
Pros:
+ Looks amazing
+ 5mph and 10mph modes
+ Charger included
+ Parent speed control
+ 13-inch pneumatic tires
Why We Liked It – It is the best four-wheeler for kids who like the idea of being adventure sports enthusiast like their parents.
---
7. Razor Dune Buggy – 25143597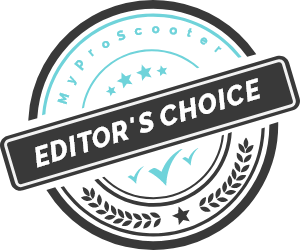 This is perhaps the ultimate 4-wheeler for kids thanks to its many safety features; your child will ride in a comfortable and padded seat that is equipped with a reliable seatbelt, and the dune buggy has a steel frame that will both keep the rider safely in place, and provide a form of barrier between the child riding in the buggy and from outside elements.
It has that charming vintage type design – simple yet highly functional – and runs on two rechargeable batteries (included) and can reach a max speed of 9 miles per hour. A dune buggy like this will keep a child entertained for hours, and it supports the weight of up to 120 lbs.
Pros:
+ Supports up to 120 lbs
+ 9 miles per hour max speed
+ Includes 2 batteries and 1 charging cord
+ With seatbelt and side protection bars
Why We Like It – The design of this four-wheeler for children is simple – similar to the non-electric "cars" kids would build back in the days, and playing with it together with your kids is likely to be a rewarding experience both for parent and child. Plus points for the long-lasting batteries and the safety features.
---
8. Power Wheels Dune Racer
Looking for something your two kids won't fight over? These powerful children's 4 wheelers will sit them both at t
he same time, since it has two comfortable racer seats, designed for a driver and a passenger. It has metal sidebars to keep the child securely inside the vehicle, and also providing them with somewhere to place their hands for support and maximal comfort. Whether you are looking for four-wheelers for 10-year-olds, a suitable 4 wheeler for 6-year-old children or grandkids, or perhaps the best youth ATV – this is a product worth considering.
It is versatile, durable, strong enough to hold a bigger kid and it prevents sibling disagreements since two small people can use it at the same time. No need to fight. The low top speed (2.5mph and 5mph) makes it more appealing to young children and toddlers, and an older child might prefer a faster model.
Pros:
+ Powerful rechargeable battery
+ Dual seat for two young riders
+ Metal handrails on the sides
+ Made with quality materials
Why We Like It – Not all siblings fight, but many do, and for parents with fight-loving kids – a dual-seated product such as this one can be a way to prevent endless fights over whose turn it is to ride.
---
9. TAO TaoTao Atv TForce 110cc 4 Wheeler for Kids
The Blue Spyder is a kids 4 wheeler that is sure to catch the eye of any by-passing neighbor or neighborhood kid. It is a tough all-terrain vehicle that is suitable for responsible children, and it comes with several safety features. There is remote parental shut-off control, which means you can kill the engine if needed while your child is riding it.
There is also a shut-off plug with a cord that attaches with a clip to the child's clothing, something that will shut the engine right off if the child would happen to fall. It is a kids ATV that works well on most surfaces; such as gravel, dirt roads, grass (including wet grass) and asphalt.
Pros:
+ Large and inflatable tires
+ Included shut-off safety plug
+ With parental control option
+ For tough terrain and all-around use
Why We Like It – When choosing presents for children four-wheelers can be that dream gift they will remember as long as they live, and this all-around option is great for both younger drivers (since it comes with parental control and adjustable top speed) and those a bit older, and the price is affordable when compared to other similar products.
---
10. URideon Kids ATV
With 1.8 mph and 4.3 mph speed options, these kids' ATVs are suitable for children 24 months old and up. Both rear wheels have excellent power and traction, it is easy to control, and it has a weight capacity of 66lbs.
Batteries and chargers come with the product so that you can get your child on it right away after the initial charge, and one charge will last long enough for a fun play session that will leave the user both tired and happy. These kids' quads are made with high-quality materials, apt for use by toddlers and children under adult supervision.
Pros:
+ Charges fast with the included charger
+ Two speeds to choose between
+ 66lbs weight capacity
+ For children over 24 months
Why We Like It – Small children get bored easily, and this is a great toy for vehicle-loving toddlers! As long as they are more than 24 months old but weigh less than 66lbs – they are ready to climb on and give it a try! It is almost guaranteed that they will love it.
Why We Like It – It is easy to use, drives smoothly, has a remote control for a parent to kill the engine if needed and much more! Worth its price and durable.
---
Kids 4 Wheeler Buyers Guide
Kids today spend a lot of time in front of laptops, touchpads and smartphones; and it can seem close to impossible to get them away from screens and out to play in the backyard. Fresh air and outdoor play are great for children, but how to get them to go out, and to want to stay outside? Getting a 4 wheeler for 10-year-old kids that rather play computer games than play with their siblings outside could be a way to turn the tables! Or perhaps the adults in your family drive ATVs, and you would like to get your toddler started early? There are hundreds of kid quads available, offering options that will suit any family and any situation.
There are a few things to take into consideration before purchasing the first children's four-wheeler for your son or daughter, and below are a few pointers and reminders regarding what to look for, and what to avoid.
Age & Weight
Make sure you look up age restrictions and weight limitations on the product you plan to buy since children's four-wheelers are usually made for a specific age group and weight. A 4 wheeler for 11-year-old pre-teens might be more advanced and run faster than a 4 wheeler for 5-year-old's, and it is also a question of product safety since the ATV you buy needs to be able to support the weight of your child.
Top Speed
This is another aspect to pay attention to since you can find four wheelers for 9-year-old's and up that will go at a speed of 13mph or more, while an electric- or gas powered 4 wheeler for 3-year-old toddlers might only have a top speed of 2-3mph. It is essential to choose a product with a speed your child can handle, to avoid increasing the risk of injury.
Parental Control
Some products have ways for a parent to control their child's new toy ATV; such as a remote control to alter speed or to switch off the engine. This is a great safety feature especially when having younger children, and some products will also have a safety-plug with a string that attaches to the child, and if the child falls off, the string is pulled which instantly turns off the engine. These types of safety features are important for all children, and they should always be supervised when using a toy ATV.
Where to buy a kids electric 4 wheeler?
Not everyone has access to well-equipped stores, which makes the internet an excellent alternative. Amazon.com has four-wheelers for kids from hundreds of manufacturers; giving you the chance to compare prices and features, read reviews and make an educated decision. We recommend the 'Power Wheels Kawasaki KFX' – a powerful electric 4 wheeler for children, that is likely to live up to all your- and your child's expectations.
How to charge kids 4 wheeler?
A benefit when using an electric four-wheeler is that it is rechargeable, and you can charge it up after a long day of play by plugging it into an electric outlet and leaving it there for a few hours. Chargers and batteries are almost always included (check product specifications if unsure), and most products will charge fully within 5-10 hours.
How old to start kids on a 4 wheeler?
There are 4 wheelers made for children from the age of 12 months, so this depends entirely on what product you choose to purchase. You should always follow the age recommendations on a children's ATV and get one that is suitable for your child.
Conclusion
Think of a product like this as an opportunity to spend time with your child, and to do something together that is fun for the two of you. Choose wisely, taking age recommendations and weight restrictions into consideration, and always supervise your child while they use their four-wheeler. Accidents can happen, no matter how well a child knows to use their toy, so make sure a grown-up is always present.
Expert Tip
It can be tempting to get your child an ATV that is made for older children, since hey, they'll grow into it! Don't do this, since age recommendations are there for a reason, and allow your child to learn with a toy vehicle developed to suit their age group.
Did You Know?
Using a kid's 4 wheelers can help a young child develop their motor skills, as well as build up their confidence as they realize they are capable of driving one on their own!
Amazon Recommends:
If you liked this review, please rate below.