Electric bikes can be very useful to use, and they won't exhaust you as much as a regular bike. However, they do tend to be quite expensive to purchase, but if you can't afford to buy one, there is an alternative to an electric bike that will work just as well. This is an electric wheel for your bike, and it provides you with the same service as an electric bike would and will help assist you when you're riding it. Therefore you can get the full experience that you would on an electric bike, and you can still use it as a regular bike at the same time.
Deciding what electric bike wheel would be suitable for you and your bike can be tricky. Therefore we've put together a list of the top ones to help you out.
View The Best Front Wheel Electric Bike Kit Below
---
1. AW 26″x1.75″ 48V1000W Electric Wheel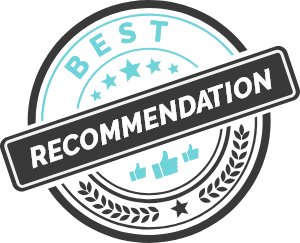 This electric wheel is very easy to attach to your regular bike, and you will be able to feel the difference that it makes instantly. Once you start using this wheel, you will never want to take it off. It has an LCD display, so you can clearly see what kind of speeds you're doing and how much battery the electric wheel has left. It is also very powerful as it has a 1000w motor, and it also comes with all of the accessories that you need to be able to use it, so you don't have to purchase any additional extras.
Pros:
+ Powerful
+ 1000w motor
+ LCD display
+ Includes accessories
+ Strong and sturdy
Why we liked it – We liked this electric bike wheel because you can feel that it is made from high-quality materials as soon as you use it.
---
2. ZeHuoGe Electric Bike Brushless Hub Front Wheel Frame Kit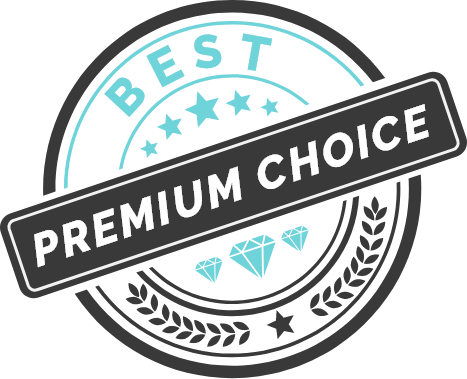 Converting your regular bicycle and turning it into an electric bike
might sound like a daunting task, but this pra
ctical kit makes the process both easy, fast and fun! The powerful
motor allows you to drive your new e-bike with a max speed of 45 kilometers per hour, which is a lot faster than what most e-bikes can manage, and it is thrilling to think that this is something your regular bike could come to do someday.
With this kit, you get the motorized front wheel, speed throttle, pedal-assist sensor, motor controller, wire harness and a power brake lever, which is everything you need to start the transformation of your old bike and to a brand new (and fast!) electric bike.
Pros:
+ With PAS system
+ 1000W 48V brushless hub motor
+ Includes lead acid battery charger
+ 3 LED indicator lights
Why We Like It – This kit has a wheel with a powerful motor that will help you get to your destination fast, and you get a practical carry bag and a battery charger with your purchase.
---
3. BAFANG 48V 500W Front Hub Motor Electric Bike Conversion Kit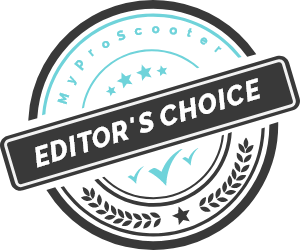 Are you looking for a simple conversion kit without too many confusing parts? The BAFANG Electric Bike Conversion Kit has everything you need to get the job done properly. You can buy it without or without the battery and cycle through all sorts of sizes to fit your current setup.
Knowing exactly what's required for conversion is frustrating, but everything's included here. From the motor to the charger, you can have the whole process completed within an hour. They provide a quick video guide to help you through it.
Pros:
+ Comes with everything you need for a conversion
+ Choose from numerous sizes
+ Pick with or without a battery
Why We Like It – We like this electric bicycle conversion kit because it helps you along through the process. The video guide shows exactly how to finish it in under an hour.
---
4.
Electric Bike Conversion Kit for 350 WE Front Wheel Motor Bike Kit 
Now, this is something a little different for someone who is looking to get an e-bike! Instead of buying a new electric bicycle, you can get this kit that allows you to transform any regular bike into a brand new e-bike! Sounds like something you would be up for?
It comes with a pedal assistance system, a thumb throttle with a practical level display, an intelligent motor controller, a motor front wheel, brake handles, a crank sensor, one controller bag and an easy-to-use manual – everything you need to take your biking, and your favorite bike, to the next level.
Pros:
+ Handlebars with thumb throttle
+ CE approved 36 V electrokinetic cell battery
+ 16-22 mph (25-35 km/h) motor
+ Works with both lithium and acid batteries
Why We Like It – Perhaps you already have your dream bike at home, and if so, why not opt for this complete kit with everything you need to turn your classic bicycle into an e-bike?
---
5. EBIKELING 48V 1200W Fat Front Waterproof Electric Bicycle Conversion Kit
If you want an electric bike wheel that is very easy to install and easy to use then this is perfect for you. It comes with all the necessary equipment that you will need to install it and to use it, so you won't have to buy any additional extras as it comes with them all.
It has an LCD display, so you can see what speed you're doing and how much battery it has left. You can also choose to stop the electric aspect of the wheel working at any point, so if you need to use it manually, then you can do this as well.
Pros:
+ Easy to install
+ Easy to use
+ Comes with everything you need
+ LCD display
+ Manual mode
Why we liked it – We liked this product because it also comes with a three-month warranty, so you're covered if anything goes wrong.
---
6. LLY 26″ Wheel 48V 1000W Electric E-Bike Conversion Kit
This package contains everything that you'd want from a front-wheel electric bike kit. You get a 48v/1,000w motor that will give you a maximum speed of 27mph. It will also quite easily give you an average speed of 24mph, which is quicker than a lot of electric bikes offer. The tire is 1.57" and the wheel is 28".
The front-wheel electric bike kit contains a 48v controller, a thumb throttle, two hand brakes, and two handle grips. You also get a harness and a bag to keep your controller in. Not only is this a complete package, but it is very reasonably priced as well.
Pros: 
+ Top speed of 27mph
+ Two hand brakes
+ Effective, gearless hub motor
+ 48v controller
+ Iron spokes
Why We Liked It – Not only does this front-wheel electric bike kit provide you with all you need to convert your bike into an e-bike but it is available at a reasonable price too.
---
7. EBIKELING 36V 500W Front Electric Wheel Conversion Kit
If you want to be able to see how much charge your electric wheel has and you want to be able to see the speed that you're doing, then this is perfect. This is because it has an LCD display that can easily sit right on the front of your handlebars, so you can always see what's going on. It also comes with a three-month warranty, so if you do have any problems with it, it will be covered. It comes with everything that you need to install and to be able to use it, so you won't have to buy any additional products.
Pros:
+ LCD display
+ Three-month warranty
+ Includes additional products
+ 500w hub motor
+ Two throttle control options
Why we liked it – We liked this product because it is actually very powerful when you use it and it is also very reliable.
---
Front Wheel Electric Bike Kit Buyers Guide
There are many different electrical bike wheels around, and they can really benefit you and the environment, plus, they are actually cheaper than purchasing an electric bike, and it can do pretty much the same job as one. Therefore they have a lot of benefits. However, there are some things that you should look out for before you do go ahead and purchase one and we've discussed these just below.
Top Speed
You would have noticed that each of the electric bike wheels are able to travel at different speeds. Some of these actually have quite a dramatic difference. For instance, one may have a top speed of 12mph while another one has a top speed of 40mph. It really does depend on what type of road you're going to want to travel on.
Once you know this, it will become clearer over what kind of speed would suit your daily life more. One thing you need to be careful of is that if you do purchase one that is able to go higher speeds, then you don't want to be speeding on any roads that have set speed limits, because you could risk your life and others around you.
Distance
When you look at the descriptions of some of the electric bike wheels, you will notice that some of them are able to travel different distances compared to others. Before you decide what electric bike wheel you want to buy you need to know the type of distances that you're planning to travel with it.
This is because you don't want to purchase one that is only going to be able to travel short distances when you need to actually travel long distances and vice versa. Therefore this is a very important factor to look out for. Not only this, but it may even be worth researching each one, because some of the less expensive versions may even be able to travel longer distances compared to one that is more expensive.
Motor
You may have noticed that some of the electric wheels actually have different size motors and you may wonder why. If it does happen to have a smaller motor, it means that the electric wheel may not be as powerful compared to one that is a much larger number. Not only this but if they do tend to have a larger motor it may also mean that they can go a little bit faster as well.
To decide what motor size you really need you will need to know what exactly it is that you plan to use your bike for. This is because you may require one that is more powerful, for instance, if you're planning to use it on more roads in the countryside then you might want something a little more powerful, and that can go faster speeds. Whereas, if you're in the city, you may not need one that is able to reach higher speeds, and it may not need to be that powerful, as the traffic is quite slow.
How to install an electric bike wheel?
First of all, you will need to get all of the equipment laid out in front of you. Then make sure that the front wheel on your bike has been taken off, once you have done this place the electric wheel in its place and make sure it's facing the forward direction. Place the nuts onto either side of the wheel and then make sure these are tightly fitted on. Then replace the brake levers with the ones that you have been provided with that came with the electric wheel.
Once you have done this string the cable back into your new handbrakes, so they are all connected. Slide on the throttle next to the hand brakes and tighten it down, so it's not loose. If you have an LCD display, then you will need to attach this next to the throttle and then attach the speed sensor to the wheel. If it comes with any extra features, you may have to read the instruction manual to see how to install these.
How to clean an electric bike wheel?
If you have done a little bit of off-roading with your bike or it has been a very gritty and dirty day in the city you may want to clean your electric bike wheel. There are several ways that you can do this, for instance, you can use soap and warm water to clean this. However, with this method, you do need to be more careful, as you don't want this to come into contact with any of the electrical parts of the bike or wheel and you won't want this near the battery either. Another way to clean little amounts of dirt off of the bike and wheels is to use a wet wipe. However, this method isn't great to use if it is really muddy and dirty.
What's the difference between an electric bike and an electric bike wheel?
You may have seen electric bikes around as well, and you may be wondering what the difference is between one of these and an electric bike wheel. To be honest, there isn't that much difference, as they both provide you with an electric bike that is able to assist you when you are riding it, by allowing you to go faster.
This is because the pedals give you electrical assistance. There is one significant difference between them though, and this is the price. Electric bikes do tend to be quite a bit more expensive compared to an electric bike wheel. Therefore it depends on which one suits you more financially, but they both do exactly the same job.
Expert tip
If you want to get the full use out of your electric bike wheel, then it's always best to charge it overnight. This is because it will be fully charged by the morning.
Did you know?
If you want to make your electric bike wheel go faster, then it's always best to install smooth tires, as they will allow you to go faster speeds. Plus, keeping your tires pumped can also help with this.
Conclusion
There are many electrical bike wheels online and in shops all across America as well. It can be quite tricky to decide what electrical bike wheel will suit your bike the best and what one will actually suit your needs the best too. This is because they all come with a different variety of speeds, and they are all able to travel different distances as well. Therefore you need to know what you need to use it for before you do buy one, as you wouldn't want to waste your money.
Before you do go and purchase an electrical bike wheel, there are certain features that you do need to look out for, which we have discussed in our buyer's guide. An electric bike wheel can provide you with great benefits, as not only is it better for the environment, but it's also better for your pocket as well. This is because it is able to save you money from having to use public transport or even pay for fuel for a car.
Amazon Recommends:
If you liked this review, please rate below.