For those who can't afford cars or just want to feel the wind in their hair, often the best option is to get a gas scooter. After all, even in most cities, it is nearly impossible to get anywhere without a motor vehicle. They're even appealing for those who have a huge farm or want to explore the outdoors in a new way family and friends – there are plenty of off-road scooters for you, too.
These gas powered scooters are some of the most convenient, fuel-efficient, cost-effective options available when it comes to transportation you can count on. They are often overlooked in the sea of choices that can get you from Point A to Point B but are exceedingly helpful to those who use them.
Being motorized vehicles, these scooters are much faster than manual scooters or traditional bicycles, so while your immediate instinct may be to seek out a nice mountain bike when finding yourself without of a way to get places, remember that you have more alternatives at your fingertips than you realize.
If you're looking for gas scooters for adults, this guide has you covered – we'll review the top 6 gas powered scooters on the market today, then wrap up with some helpful buying tips.
This is how we evaluate and select products
In this article, we review a number of popular products that we have found through in-depth research and thorough analysis. The products listed here are sold by one or more of our partners, and although these partnerships may influence the range of products in the article, our recommendations depend on an overall assessment of the product.
We evaluate and compare products in the article based on:
1

Any official and impartial product tests

2

Customer opinions about the product

3

Product specifications, features as well as advantages and disadvantages

4

Warranties, service and reputation of the dealer

5

Insight and knowledge of our reader's preferences
We keep these parameters up against price and quality, and deliver our subjective assessment and recommendations to our readers. Keep in mind that the order of the products does not reflect their quality, since each product is chosen as the best option for certain customers and their specific needs.
View The Best Gas Powered Scooter Below
Like any advancement in technology, these scooters have been developed in a vast array of shapes and styles that all have unique positives and negatives. Everyone's circumstances, wants, and needs are different, and that's why we have many options that adhere to the requirements of those details.
Plenty of providers supply gas powered motor scooters, giving those on the market a substantial amount of viable options. Here are our reviews of the top 6.
1. TOXOZERS Gas Scooter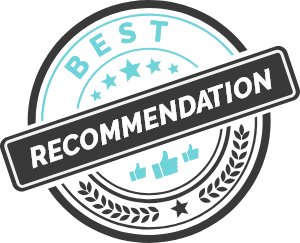 Taking the roads in a car can sometimes be slower than walking. With all of the traffic lights, something like the TOXOZERS Gas Scooter is exactly what you need to avoid the delays. The comfortable seat and gripped handlebars are ideal for those who want more control over the vehicle.
Chunky tires and a relaxed suspension system take away the vibrations and bumpy feeling that you'll get with other scooters. What makes this even better is that is can be folded up for easy storage. You'll also have 20 miles per tank fill-up, which is perfect for traveling around town.
Pros:
+ Comfortable seat, tires, and suspension system
+ Up to 20 miles per tank
+ Folds up for easy storage
Why We Like It – We like this gas scooter because it takes away the need for a car when you're riding around town. Save time and money with this compact scooter.
---
2. Evo 2x Big 50cc Powerboard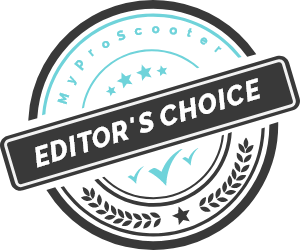 Even though it's just 71 pounds, this sleek scooter packs a big punch. Its reinforced frame makes it a sturdy option as well as an aesthetically pleasing one.
This 50cc scooter comes with a small bicycle-like seat for a more comfortable riding experience, as well as the parts needed to maintain it. The 2-speed transmission helps with getting up and down steep hills, and with top speeds between 30 and 35mph, you'll be cruising to your destinations in no time!
Pros:
+ Has a 90-day warranty
+ Has brakes in the front and back, making it a very smooth ride and halt
+ Can go up to 30-35 miles per hour
+ Can drive up to 20 miles per tank
+ Handlebars are adjustable in height and position
Why We Liked It – This motorized gas scooter could be considered one of the most impressive, as its frame is one of the smallest, its weight is one of the lightest, and its power is some of the most efficient.
---
3. SAY YEAH Gas Mini Chopper 49cc 2-Stroke Dirt Bike
This mini chopper is definitely one of the best gas-powered scooters for kids. It is a scaled-down version of an adult's chopper and looks just as cool as the larger version. It has a 49cc engine inside it which has been certified by EPA. You'll get approximately 23 miles to range from a full tank.
It is recommended that only children under 150lbs ride this gas-powered scooter. The maximum speed that it is capable of is 15mph, but it is likely that smaller children will only be capable of a 10mph maximum speed. It's easy to transport as well, as it only weighs 59.5lbs.
Pros:
+ EPA approved
+ Maximum speed of 15mph
+ Lightweight
+ 23 miles from a full tank
+ Air cooled
Why We Liked It – Your child will love riding this gas-powered scooter as it looks just like a chopper, but parents will also love that you get 23 miles to range from a full tank of gas.
---
4. Monster Moto MM-B80-SF
This gas scooter is ideal for riders who are just starting out, and are perhaps in their early teens or even younger. It is sturdy and protective without going too fast and endangering them.
Its reinforced steel frame and super grip tires make it an incredibly durable option, able to ride smoothly over rugged ground. Kids love its cool black and white flame design, and parents love how easy it is to assemble – just attach the handlebars, add some fuel, and you're ready to ride!
Pros:
+ Affordable
+ 80cc/2.5 horsepower
+ Steel frame and adjustable handlebars make it ideal for rough conditions
+ Tires have an extra powerful grip
+ Comes with a user's manual and toolkit for assembly
Why We Liked It – Generally, this is a great model for riders on the smaller or younger side that wants to drive a motorized scooter among the great outdoors.
---
5. TaoTao ATM50-A1
We've looked at numerous gas-powered motor scooters, most of them meant for off-road use, but this particular model is your ideal street vehicle. Whether going across town, running errands, or fulfilling any other local need, this bike should take you where you need to go without trouble.
Completely street legal, the TaoTao can fit two adults on its double seat and reach speeds up to 35 mph. Of course, you'll need to register your vehicle before you hit the road, but the process is well worth it to enjoy this inexpensive and energy-efficient vehicle. Do keep in mind that for small engines, it's better to use premium gas, which is still far cheaper than filling up a tank in a car.
Pros:
+ Street legal
+ Highly rated
+ Can drive up to 35 miles per hour
+ Extra safer due to its front and back brakes
+ Double seat fits two adults
Why We Liked It – This bike is fantastic when it comes to conserving gas and getting you to all of your destinations around town or around campus. For less than $1000, it's a great value for the money.
---
6. XG-575-DS A-Blaze Signature Series 2
At a mere 70 pounds, this scooter is not designed for long distances, but rather high speeds. It does not provide a seating option like most of its motorized counterparts, but that explains itself once you realize that its production was for the sake of reaching an exciting and promising velocity.
It can reach speeds up to 35mph, and the speed can be easily controlled with your thumb as you ride. Keep in mind that this is not a gas scooter with a seat – it's built like a traditional kick scooter, making it a great for doing tricks if that's what you're into.
Pros:
+ Can go up to 35 miles per hour and provides variable speed control
+ Has a quick adjustment system
+ 20+ miles per tank
+ Has front and back brakes for optimal safety and smoothness
+ Fold-N-Lock system makes transport easy
Why We Liked It – The best part of this particular scooter is speed – we love that it can get up to 35mph, competing with the speed of an automobile on city roads! Its accelerating abilities are nothing to sneeze at either.
---
Gas Powered Scooter Buyers Guide
So, we have all this information on the many different kinds of gas-powered scooters for sale, with plenty of data on details like horsepower, reinforced steel frames, and more. Now, what do we do with it? What are some of the most important features to remember when trying to decide the best option? Well, let's break it down.
Are Gas Powered Scooters Safe?
Scooters do not have the added protection that a car has, seeing as they are much smaller `and uncovered vehicles. Many people feel as though this opens up scooter riders to more extreme dangers of the road.
However, while it does leave drivers less secure than a car, scooters can still be safe means of travel, particularly when riders take the necessary precautions.
Similar to riding a motorcycle, wearing a secure helmet is always a good idea, if not a mandatory one. Bicyclists that ride manually wear a helmet that just covers the top of your head, but anyone who rides a motorized vehicle should invest in helmets that reach their chin and comes with a visor to ensure maximum protection. This will prevent any serious head trauma, brain damage, or neck injury.
Can You Buy Gas Powered Scooters Online?
Almost every imaginable product can be bought off the internet these days, and thankfully, that includes gas scooters. They are sold by a wide range of providers and have accessible feedback from customers who have already bought the items that you're looking at, so you can be sure you're making the right decision.
Additionally, if you have particular features or key details in mind for a scooter, you can easily search for those details and have a better chance of finding something perfect.
What Gas Powered Scooter is Best for Me?
Depending on what you have and what you need, your perfect match could be any number of options, which is why narrowing that down ahead of time is so imperative. Here are some questions to ask yourself before buying a scooter.
Who is the scooter for?
If you are considering gifting one to your nephew, let's say, make sure he is old enough, and make sure the option you are considering is suitable for his age. Most scooters will list a suggested age limit where you can buy them. Be sure to clarify the rules of your state or region in regards to motor vehicle driving and age limits, as this key detail may vary.
In what conditions will you be riding?
Sure, many of these scooters are driven in urban or suburban environments where roads are paved, but if you're looking for something to take with you to go ATV riding, make sure you are investing in a bike that is sturdy enough to handle such harsh conditions. Also, keep in mind that gas scooters designed for outdoor conditions are typically not street legal.
What features are most important to you?
No scooter can achieve everything, and it's up to you to deduce which traits are most vital to your purchase. For instance, among the products listed above, the scooter with the most impressive reputation on speed did not so much as have a seat installed. Perhaps you are in it for the speed, in which case that decision should be no trouble at all, but should you find yourself caring less about speed and more about comfort, you would be most suited considering something with a large seat and adjustable handlebars.
How safe is it?
Gas scooters have the advantage of being safer than motorcycles, as they are lighter and don't ride as fast. But that doesn't mean they fully protect you on the road like cars can. So, some of the most important things to remember when keeping yourself safe are to invest in a bike with brakes in the front and rear, adjustable handlebars to ensure optimal grip, and overall durable construction so as to remain intact should a collision occur.
Built-In Storage
A lot of scooters have a built-in storage space underneath the seat, so you don't need to worry about what to do with all your groceries or heavy backpack! Many also have a smaller "glove compartment" of sorts, and while of course, it is not exactly the same size as it would be in a car, it still holds your smaller belongings that might otherwise go into your pocket and fly out as you drive.
These aspects contribute to the convenience factor of the vehicle, which is certainly a trait more present in this particular brand of scooter than it is in motorcycles. While motorcycles are highly concerned with the look it presents, scooters are typically more involved in the practical element of their composition.
How To Take Care Of Your Gas Powered Scooter
In order to keep your ride in tip-top shape, you should be filling up the tank with premium quality gas (though scooters typically have better gas mileage than many cars, between a standard of 75-100 miles per gallon, so it isn't significantly more expensive).
Oil changes are also suggested for every 500 miles in order to maintain the best possible working condition.
Thankfully, both of these suggestions to preserve the livelihood of your scooter can be done at home entirely by yourself, eliminating any need to take it into a shop for general upkeep. This saves both time and money.
Expert Tip:
Even though they're slower, most people don't realize that a gas powered scooter can be just as dangerous as a motorcycle. Always wear a helmet, and don't neglect eye protection.
Did You Know?
Compared with electric scooters, gas scooters are faster, more durable, and go farther on a single fill-up than electric scooters travel on a single charge.
Conclusion
Plenty of individuals are seeing the benefits specific to driving gas powered scooters and giving in to the wonder of such a vehicle. It is more affordable, more environmentally conscious, and more convenient for getting around, whether you want to have outdoor fun with family or ride down to the grocery store.
If you're a parent seeking a gas scooter for your son or daughter, we hope that this guide has helped you better understand the safety features of each option. And if you're just looking for a scooter that you can enjoy yourself, we hope we've been able to help you, too! These versatile little vehicles are great for all ages, and we hope you have fun scooting around on any one of these awesome bikes!
Amazon Recommends:
If you liked this review, please rate below.