Getting from place to place around your city might feel like a waste of gas, whether you're worried about the environment or your bank account. The constant stopping, accelerating, and so on is enough to burn through much more gas than when you're cruising down the highway. However, there's a much better way to save money and the environment with one simple commuting change.
Electric scooters like the GOTRAX Glider Electric Scooter are battery operated and last for several hours on end in between charges. You won't spend an ounce of gas, and you might actually get from place to place a little bit quicker than a car since you won't have all of the stoplights and signs telling you to slow down. If you're interested, check out our full review below!
GOTRAX Glider Electric Scooter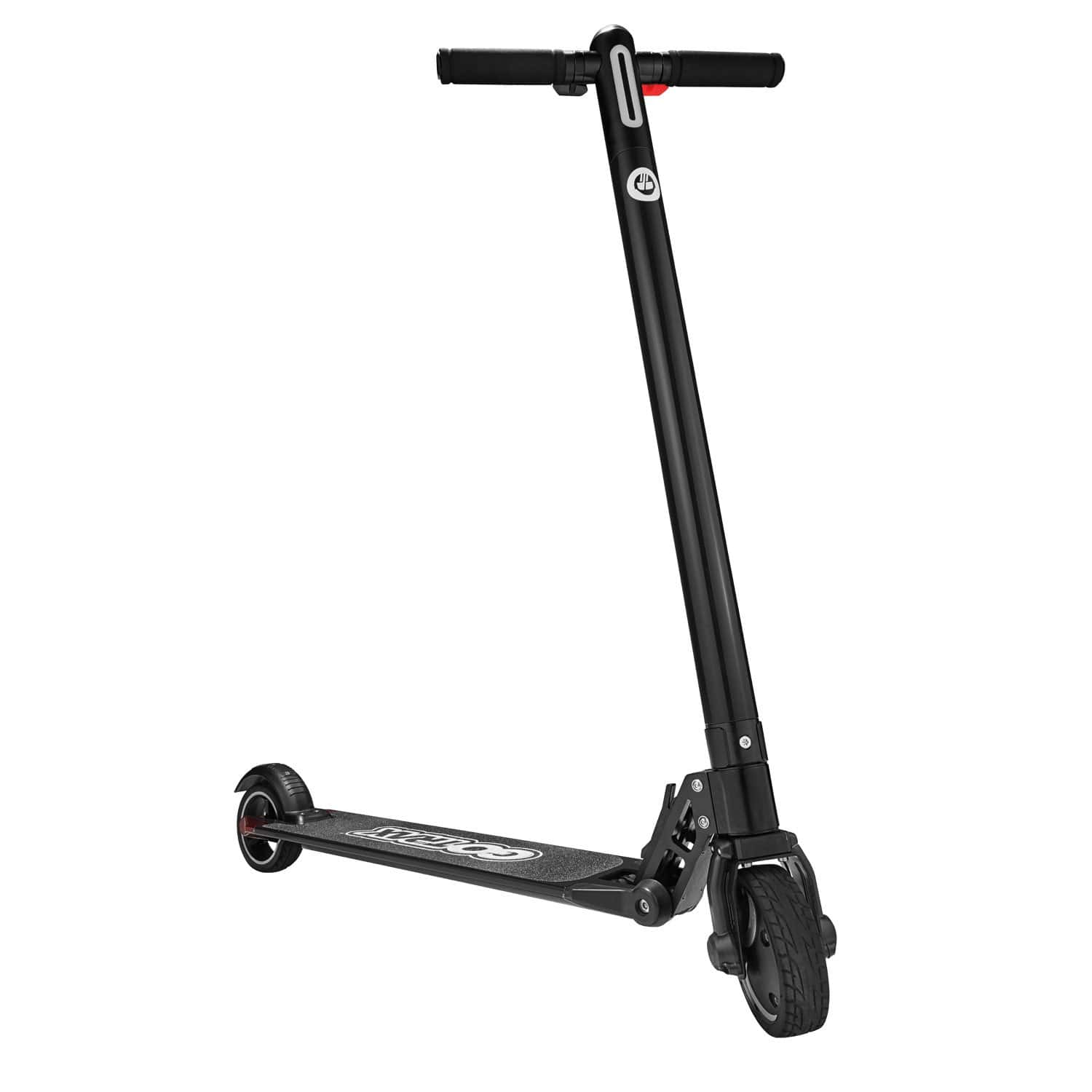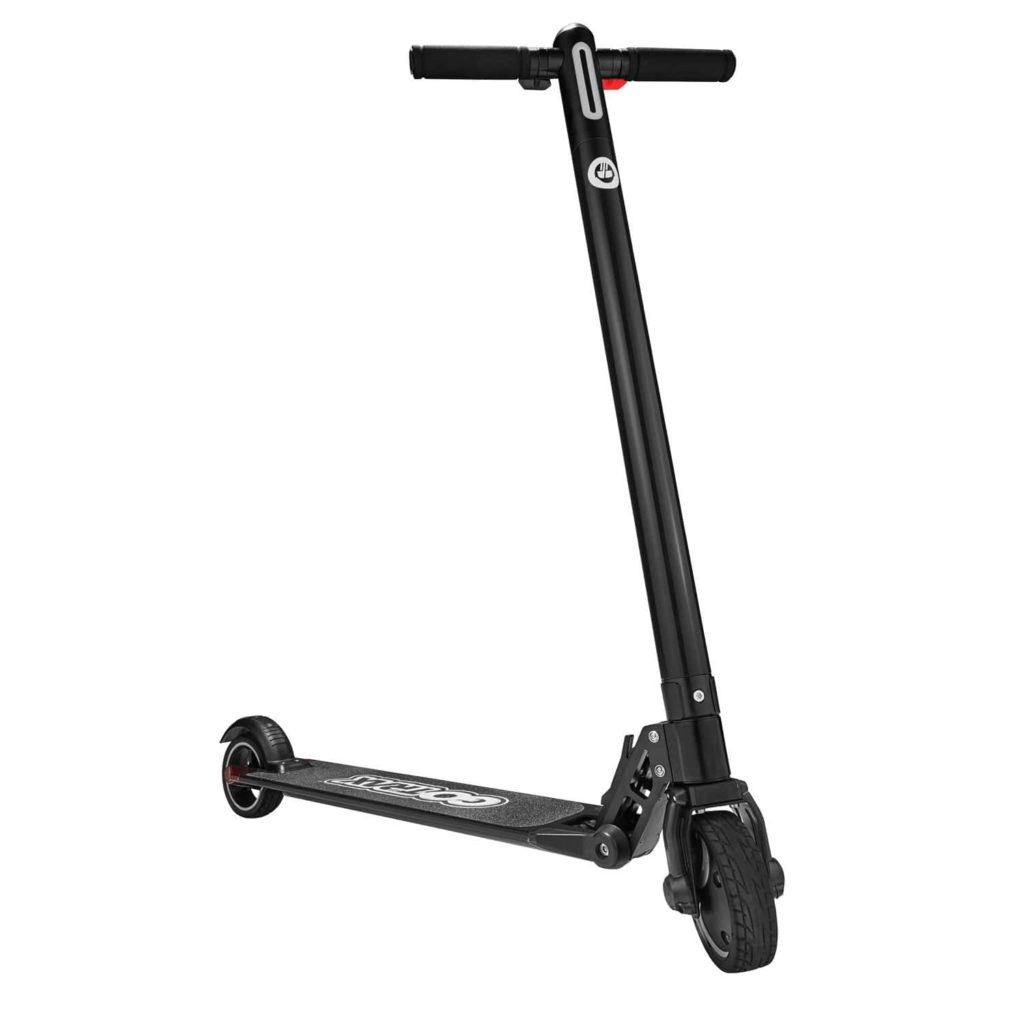 Key Features
This lightweight electric scooter comes in at only 25 pounds, making it one of the easiest to maneuver versus the competition. However, don't let its overall weight stray you from the fact that it's built from head to toe with heavy-duty materials like a metal frame and dense foam handlebars to prevent wear and tear after constant usage.
The maximum carrying capacity is 264 pounds, another impressive feat. With a 250-watt battery that lasts for 9+ miles per charge, you shouldn't have a problem getting around town without any concerns of it dying off. Speaking of going around town, you can cruise up to 17 miles per hour, which is nearly unheard of on a 250-watt battery.
Another great feature that we immediately noticed was the LED display between the handlebars. You'll be able to track your speed, keep up with the remaining battery life on the scooter, and illuminate your path at night thanks to the LED headlamp. All of these statistics and tools are quite literally right at your fingertips.
We always like to find an electric scooter that has a wide frame, simply because it makes the balancing process much easier. The good news is that the GOTRAX Glider Electric Scooter is right about 6 inches wide. This will give you enough room to move around a bit without slipping. When you're all done with it, you can fold the scooter up and store it wherever you'd like.
Pros
+ For such a lightweight electric scooter, it has a very impressive overall weight capacity of 264 pounds max.
+ Includes a useful LED display with battery percentage readings, miles per hour, and even a flashlight to see ahead of you at night.
+ Moves up to 17 miles per hour with up to 9 miles or more on a single charge of the 250-watt battery.
+ Comes in two colors, Red or Pink, both of which are offset by black handlebars and various design patterns.
Cons
– The only possible con of this electric scooter is that there are a few others that can go up to 20 miles per hour, while this one falls just short at 17 miles per hour. That being said, their batteries are generally much larger and require a longer charging time. They also tend to weigh much more than this GOTRAX scooter.
Who Is It Suitable For?
This electric scooter is suitable for anyone who wants to find an alternative means of transportation to better the environment or to save gas money in the long run. In either sense, you'll be able to enjoy a much more freeing experience while riding throughout your city, and it might encourage others to do so as well. Think of all of the gas money that you've used through inner-city transportation!
Why We Like It
Our overall goal at MyProScooter is to bring consistently high-quality products to light, showing how they can benefit the community in more ways than one. The GOTRAX Glider Electric Scooter is an incredible piece of technology with a handful of unique additions that most of the competition seems to ignore.
If you're new to electric scooters, or you're well-versed in riding them, this one is well worth the budget-friendly investment. On that note, who doesn't like the sound of cruising at 17 miles per hour for a nice breath of fresh air?
Alternative Option
Segway Ninebot ES4 Electric Kick Scooter
If you liked the article, please leave your feedback.