If you need a vehicle to help you get around your town and neighborhood, 50cc scooter or 50cc bikes might just be what you're looking for! Everyone that has ever owned a car knows how inconvenient it can be to drive at rush hour. The atmosphere is humid, the noise is close to unbearable, and you end up losing petrol instead of gaining time. Cars can be great, but if you want to move about quickly and effortlessly, then we have the best solution for you. All of these problems can be eliminated when owning a 50cc scooter! Looking for something a little smaller? Try an electric scooter.
Since most scooters tend to cost between the $500-$1000 price range,and that's not a cheap scooter,  it can be difficult for a customer to commit to such a hefty price tag. After all, you will be using this scooter very often. Assuming that you will be using it to get to work, do groceries or meet up with family and scooter friendly people, it's vital that you choose a reliable product that won't leave you stranded.
After hours of relentless research, we managed to combine all of our newly found knowledge about each of the products listed below and found you a list of best 50cc scooters:
Traffic jams will be a thing of the past if you decide to invest in a scooter. Below we have the complete list of the most reliable, durable and fashionable scooters. We managed to list all the specs, data and background information of each product to help you make a fulfilled, honest decision!
View the Best 50cc Scooter for the Money
1. TaoTao CY50-A Gas Powered Scooter
The CY50 is a great gas powered scooter is one of TaoTao's most recent releases. It's been on the market for quite some time now, and has been loved by customers all around the globe. If you have been looking for a versatile scooter that will allow you to cruise the roads seemingly undetected, the CY50 is a great pick. Not only that, but it's also a significant improvement from the Thunder 50.
The main differences between the two products are the wheels and general design of the main body. The CY50 has a longer, slender body with much smaller, but bulkier tires. This helps the scooter rider have more control, since it's easier to drive around obstacles thanks to the slim body. The bulky tired help in keeping the scooter sturdily on the ground both during its use and when it's on stand-by.
Design
The CY50 has a long, thin design and is covered with a coat of metallic, blue polish. TaoTao did a really great job combining the blue and white accessories. This helps the scooter look sporty and modern, and is perfect for teens who need some college transport.
Speed
TaoTao's cruise speed is around 35MPH, its top speed being 40MPH. If you are looking to take calm, safe trips then this scooter can grant you exactly that.
Features
Thanks to the all-around padded seat, the CY50 will help you feel the ultimate comfort when you ride. The elongated design of the seat will also help you to feel balanced and protected.
The long seat also allows for extra passengers (maximum 2!) and can carry up to 270 pounds of weight capacity. The breaks are easy to reach and help maintain good posture.
Safety
TaoTao's scooter is equipped with disc brakes, headlights, blinkers and is completely street legal. The foot platform is wide and helps the scooter rider feel less cluttered.
Engine Power
With a 49cc engine power, the CY50 is a cruise scooter. Anyone that is looking for intense and aggressive speed should look away now. The CY50 is the perfect scooter to help you get-around town and is small and compact in size.
Pros:
+ Wide foot platform
+ Easy controls
+ Dash-mounted speedometer
+ Street legal
Why We Liked It: This 49cc beast boasts a wide platform and easy to ride and maneuver controls, making it simple to use and nippy around town. Whats why it is number 1 on our list.
2. X-Pro 50cc Moped Scooter Gas Moped Scooter
After some minor assembly once it arrives with you, then this 50cc scooter is ready to go. It's a typical example of X-Pro's ability to offer quality and affordability. And – as it is an X-Pro scooter – it comes straight from its California warehouse with a few extra goodies, like gloves, goggles, and handgrips.
Safety is a top feature of this scooter, as it has a front disc brake and a rear drum brake that function perfectly. The DOT tires are 10-inches wide and offer excellent traction while riding. You'll be comfy sat on the thick, padded seat, no matter how long you're sat on it.
Pros:
+ Very Comfy Seat
+ Secure Braking
+ Affordable Price
+ Easy-to-Assemble
+ Great Tracking on Tires
Why We Liked It – This is just an outstanding 50cc scooter that offers a great blend of safety, looks, power, and traction, while also coming at an affordable price.
3. TaoTao ATM50-A1 50cc Scooter
The TaoTao ATM 50cc sporty scooter is known all-around for its slick, black matte finish. It's one of TaoTao's most recent releases and comes in line right after the CY50s mentioned before. It has been regarded as the company's best-selling products since almost 10 years, and it's easy to see why. All the features that are included in this model were clearly lacking in the previous products. If you are looking to save gas mileage and look good while you do so, grabbing one of these modern scooters is the best way to do so.
Many for its gas mileage saving abilities have praised the TaoTao ATM 50cc sporty scooter. It helps customers save money and a lot of time, and that's what's most important in the modern world. TaoTao knows this, and that's why they also made assembling the scooter very easy to ride and intuitive. The TaoTao ATM 50cc sporty scooter is a great value product that has wonderful quality for the budget price.
Design
The TaoTao ATM 50cc sporty scooter comes in five various colors: black, blue, orange, red and pink. The design itself is very well-done and has no inconsistencies. The matte finish is well made and doesn't have an chips or scrapes.
Speed
This TaoTao ATM 50cc sporty scooter can go up to 40MPH on a straight, flat road and has a cruising speed of about 30MPH on normal roads.
Features
This TaoTao scooter is fully automatic. All you need to do is twist the throttle and you will be able to ride away within seconds. No fussing, no frustration, and save money and gas mileage in the flow of traffic jams!
Safety
This scooter comes with a rear drum brake that will undoubtedly help you achieve quicker and safer stops. Make sure to always go on a safety course before buying your first scooter.
Engine Power
The engine itself is 49cc/50cc of scooter power, which makes it the perfect transport around the city limits. It propels the scooter forward effortlessly and helps you achieve safe but satisfactory speeds.
Since TaoTao knows how unpredictable technology can be, they included two particular features with the ATM-5o. These features are the electric and kick start that help you get going if your battery fails. This is a wonderful feature if you are stuck fat away from your house and need to get home regardless.
Pros:
+ Electric start
+ Gas powered scooter
+ Street legal
+ Fully automatic
+ Great quality for the price
Why We Liked It: The ATM50 comes in a stealthy black color and design, with electric start. It's an excellent scooter for the price and comes highly recommended at number 3.
4. TaoTao Zummer 50cc Sporty Scooter
The Zummer 50cc is by far one of TaoTao's most stylish and reliable 50cc scooters. The sheer appearance of this product will grab just about anyone's attention.The company's initial intention was to make this scooter look sporty and athletic, and we can easily say that they managed to do so. The scooter takes synthetic oil, and can be quite hard to put together due to all of the extra bits and pieces that arrive within the box. Many customers warn beginners to first empty out the oil that comes within the engine.
Replacing the default oil with a high-grade, motor-engine oil that is made for air-cooled scooter engines will help keep your scooter clean and healthy. This will also help extend the lifespan of your scooter, since you will be taking care of it from the get-go. Even though emptying the oil is the most important factor when buying this scooter, it's also vital to check if all the disc brakes, headlights, signal lights work properly.
Design
The Zummer comes in five different colors: blue, black, red green and white. No matter what your preference is, you can rest assured you will be able to find a color right for you within this selection. The large, front headlight helps give the Zummer its sporty, menacing look.
Speed
This scooter can go at about a maximum of 35MPH. Thanks to its lightweight design, you will be able to feel it easily cruise through the curved and cemented roads.
Features
The Zummer has 12" tires and is the perfect product for anyone that is looking to save money. It comes with rear view mirrors, a speedometer and tail lights. The big handle rims make the handling of the scooter easy to ride and fuss-free.
Safety
Thanks to the Zummer having a CVT belt drive automatic transmission, you will be able to maneuver through traffic effortlessly.This will help you have a quick, safe ride through all of the morning, afternoon or evening and accelerate out of danger in traffic that could otherwise be potentially dangerous.
Engine Power
The air-cooled engine will help you enjoy riding this scooter for years to come. It helps avoid any kinds of overheating and encourages safe driving at every speed.
Pros:
+ sporty design
+ includes hydraulic suspension
+ lightweight
+ air-cooled engine
+ great entry level motor scooter
Cons:
– takes a few hours to put together
5. TaoTao ATM-50A1 49cc Scooter
The TaoTao ATM50 motor scooter is the perfect model for anyone that is looking for a budget product. It has a wide range of prices right in the middle of all of the TaoTao products listed above. The black matte finish helps this scooter look strong and durable thanks to the visible hard surface. No matter if you will be riding your scooter down a steep road or up a hill, this scooter will take you anywhere you need to go. The engine is very capable and is able to give at least 100/110MPG. This scooter also calls for self-assembly, but apart from that all you will need to start riding your scooter is a registration paper!
Thanks to its fully-automatic qualities the ATM50 will help you get where you need to get quickly and effortlessly. You will also need to get an insurance when you will be buying this scooter, as with any other vehicle. This helps ensure that you and your quality scooter are covered should an accident occur. Regardless, each state has different rules for 49cc scooters, and it's good to read up on the topic before investing! The twist throttle is responsive and easy to ride.
Design
The classic, black matte design of this scooter is the reason as to why it's sought after so much. Not only is it a reliable, durable product but it looks great, too.
Speed
Depending on the weight of the passenger/s, the maximum speed of the ATM50 under an average weight capacity, is about 35MPH. This is just the right speed to catch up to or surpass urban traffic. If you are looking for a moderately fast scooter that can go up to 40MPH on a straight, clean road with no obstacles, then the ATM is a wonderful choice! Keep a watch out for speed limit signs!
Features
The elongated seat allows for an additional passenger. This is a great convenience for people who expect to be traveling with other people.
Safety
You will need to purchase a set of mirrors and a battery to be able to ride this scooter safely (total cost around $50). Apart from that, the quality scooter is sturdy, reliable and the disc brakes are very responsive to the scooter rider's grip.
Engine Power
The engine here is a 49cc which makes it ideal for you to enjoy riding around your city limits. If you are tired of using your car to go to small appointments or grocery shopping, then it's recommended to invest in the ATM. The engine is very durable and will take you from point A to point B without any trouble.
Pros:
+ CARB approved
+ double-seat
+ fully automatic
+ goes up to 40mph
+ easy to drive
Cons:
– doesn't come with mirrors/battery
50cc Gas Powered Scooter Buying Guide
What to Look For When Buying A 50cc Scooter
Buying a scooter can be a scary process, especially if you are buying one online! Modern scooters are usually rather expensive, ranging anything from 500$-1000$, and that's a lot of money to invest, but you do tend to save money on aspects such as fuel economy. The good side of the matter is, that you will most likely be using this vehicle for everyday transport. This in turn means that you will have to buy a reliable product that won't bail out on you. We hope to help you out on this important decision when buying your first scooter, so here is our Scooter Buyers Guide!
What do you need to know to be able to buy a reliable scooter? Here are the key points you need to pay attention to during your choosing and purchasing:
Engine Power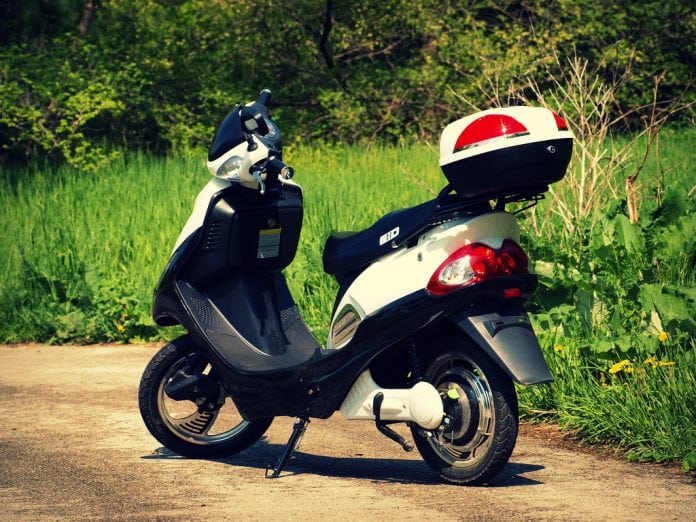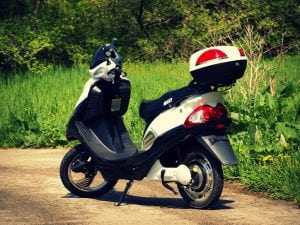 There are many engine sizes for a scooter on the market, and each engine serves a different purpose. In this article, the prevalent scooter engines listed were 49cc and 50cc, and that's what we'll focus on.
These two engine sizes are perfect for anyone that is looking to move around the city, freely and undisturbed. They can easily keep up with the flow of traffic and they don't particularly differ from each other.
Companies usually interchange the 49cc and 50cc engine sizes in the titles for marketing purposes. Many states in the USA consider a 49cc scooter a qualified vehicle that doesn't need a motorcycle riders' license. This cannot usually be said for the 50cc however, since anything above 50cc bikes and 50cc mopeds requires a license.
Scooters with these types of scooter engines can usually be bought for under 1000$ and if you get a 49cc, you won't have to worry about a driver's license, either. In the end, no matter which size you get, a 49cc and a 50cc engine sizes are perfect for a motor scooter that is used for getting around town.
Speed
Most 50cc bikes and 49cc gas powered scooters (read this study) don't go very fast and don't have a lot of power. That's why they're used for getting around the flow of traffic, towns, alleys and cities. Usually, the fastest the can go, is about 45mph.
The average cruising speed for this type of scooter is about 25-30MPH, well within the typical city speed limit. All of these statistics however depend on a lot of factors. Mainly the type of road you're riding your scooter on, your weight and the weight capacity of the vehicle, if you like to carry passengers etc. Most scooters are capable of carrying up to 270lbs, which makes it great for grabbing some shopping while you're out.
If you are looking for a scooter that will take you from city to city, 49cc and 50cc scooters may not be for you. These models are usually made for around-the-block use, to help get to work, gather groceries, meet up at shops and the alike.
Design
Everyone has different preferences! Some scooters are long, slim and thin while others are stocky and bulky. The color schemes also vary greatly; some scooters only come in a default black while other companies give you up to 5 colors to choose from.
No matter if you're looking for a slick, Italian scooter or a sporty, modern alternative, there are companies to offer you plenty of each.
Features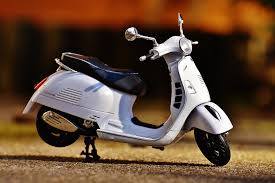 Each scooter is different, and that's why it's important to decide what you expect to get from your future model.
Some scooters have lockable trunks, others have double seats, and not everyone needs to have every feature available.
Double seats are great for people that want to drive around scooter friendly family members or other kinds of passengers.Double seats are usually long and have a distinct spacing for both the front and back scooter rider, making the journey comfortable and safe.
In our reviews, we have listed all of the vital and specific features of the particular scooter model in question. This should help you quickly decide which scooter is the right fit for you!
Safety
The typical scooter on the market today has a variety of safety features integrated within the design. The most common safety features being the rear drum brakes, mirrors, electric and kick starts.
An electric and kick start is helpful for those times when find yourself far away from home and the scooter battery fails you. This feature can help you get both the scooter and yourself home quickly, allowing you to fix the battery problem within the safety of your home.
Most companies also offer scooter insurance and warranty papers with their scooters. This helps guarantee that you will be able to return a faulty motor scooter that could get you into an accident. It also helps to keep you safe and insured in case an accident occurs on the road. Of course, safety means investing in a reliable bike helmet, too – while also going on a vital safety course. Especially before buying your first scooter.
Benefits Of A Motor Scooter
50cc bikes and 50cc mopeds and 49cc scooters are perfect for anyone that is looking to get around their town and neighborhood undisturbed. Many people choose to buy a scooter and get scooter insurance to avoid hefty car insurance payments, petrol fees and the responsibility of owning something as big as car. Scooters are compact, have safe speeds and allow you to have full control of your vehicle.
Depending on your state, you can even get away with not having a driver's license to drive one! Scooters are perfect for college and university students that are in a foreign city or state and still need to get about efficiently and get great fuel economy. Many couples that only own one car also praise the convenience of scooters; when one is at work the other doesn't have to wait for the other to get home to go somewhere.
How Fast Do 50cc Scooters Go?
50cc bikes, 50cc mopeds and scooters can go as fast as 45mph on a clear road.
What's The Top 50cc Scooter To Buy Online?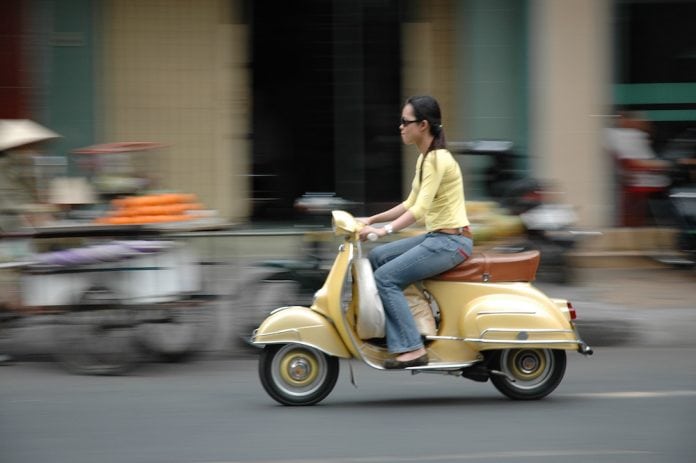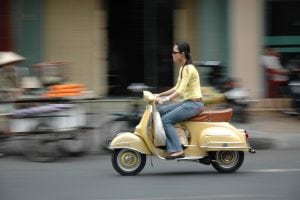 One of the best 50cc bikes or scooters to buy online is TaoTao's ATM50-A1 50cc Gas powered scooter as it is Street Legal .
Not only does it have 5 color options to choose from, but it looks and works great.
It's one of the most reliable products on our list and it's a great bargain quality scooter for the price.
How Much Is 50cc Scooter Insurance?
Unfortunately, that's not an easy question to answer. There are plenty of factors to take into consideration when insuring your scooter, some of which include: the mode of the motor scooter, your age and riding experience for your scooter, what you use the scooter for, where you live, where you keep your scooter etc.
On average, the yearly insurance of your 50cc scooter can cost anything from 150$ to 370$.
Is A 50cc Scooter Street Legal?
The short answer is, yes! However, it's good to check the specifications of the model in question in the description box.
Conclusion
Reliable 50cc bikes and mopeds and scooters are really a wonderful means to help get around your town and neighborhood.
If you are having trouble choosing a scooter to use around your town, we recommend to going to see the local scooters in the local car shop. This can give you a good idea of the size of the product, how it feels when you sit on it, whether the seat is comfortable and whether the handles are located at a good distance from the seat.
When you have your preferences settled, it will be easier to buy a motor scooter online, since you will already know what you are looking for. This in turn will help you choose a reliable scooter that fits your needs perfectly. We also recommend to watch a few videos and online discussions about the motor scooter you want to buy. This can help go more in-depth into the pros and cons that we already listed!
Expert Tip
Since there has been a rise in motorcycle and motor scooter theft in the past 5 years, it's recommended that you fit your scooter with a tracking device! This can help to easily track down the culprit and file charges.
Did you know?
The popularity of reliable 50cc scooters increased right after World War II. This is because people wanted a cheap, reliable means of transport to help get around the ruined cities to help rebuild them!
Amazon Recommends:
Bestseller No. 1
Bestseller No. 2
Bestseller No. 3
If you liked the review by MyProScooter, please leave your feedback.