How do Electric Skateboards work?
Electric skateboards are pretty attractive when it comes to high speed traveling in style. Leaping back a bit, on a nonelectric skateboard you have to push the strong foot against the ground to get moving around but now things are changed.
As everything is evolving and creating ease for human beings, the same way skateboards have leaned forward into future. Electric skateboards for children and adults are the new hype of town as you get those same skateboarding thrills with more ease and comfort.
Speaking about the engineering behind the whole electric skateboard trauma, you'll not get blown away by the insights. Below we'll tell you how an electric skateboard work. Want one? You can upgrade your existing skateboard with one of these top-rated electric skateboard kits.
– Pop open any electric skateboard and you'll find a giant electric motor that is connected to a lithium battery.
– Every model features a different type of battery. Some contain huge capacity while others are just ok. Every battery is responsible for providing power to the motor.
– Set of wires connect the motor and battery. Current supplied by the battery powers up the motor for producing motion in wheels.
– Power generated by the motor is supplied to wheels so that they can move.
There you go! That is how an electric skateboard actually works.
How to use an Electric Skateboard?
So you just bought a new electric skateboard? Are you planning to rock the streets without crashing? If your answer is yes then we'll guide you on how to use an electric skateboard the right way.
Note that if you aren't familiar with the whole skateboarding thing and it is your first ride then considering the basics first would be a good choice. You need to get comfortable with the skateboard itself before using an electric skateboard.
Now let us dive deep into the pool and learn how to use an electric skateboard.
– Before stepping onto the ride make sure that you are suited up well for the cause. Wear the proper equipment like the helmet, knee/elbow pads, and shins to avoid any injury.
– After suiting up well, step on the electric skateboard and try to maintain a comfortable posture. Properly figure out the most comfortable way of standing.
– Now that you have figured out the right stance, you are ready to move onto the next step.
– Unlike a traditional skateboard, most electric skateboard now uses a wireless handheld remote. All controls are featured on the remote to give you instant access to every action.
– Figure out every feature on the remote and find an open space to practice.
– Gently push the power button on the remote and try riding in a straight line. Apply brakes when needed.
– Once you have practiced a lot on a straight-line try some light turning and carving by shifting your weight on the required side.
– Don't rush and practice with as minimal speed as possible.
Using an electric skateboard isn't a rocket science, you just need to be guided in a right direction. After going through this guide we can assure that anyone can use an electric skateboard the right way.
Can Electric Skateboards go uphill?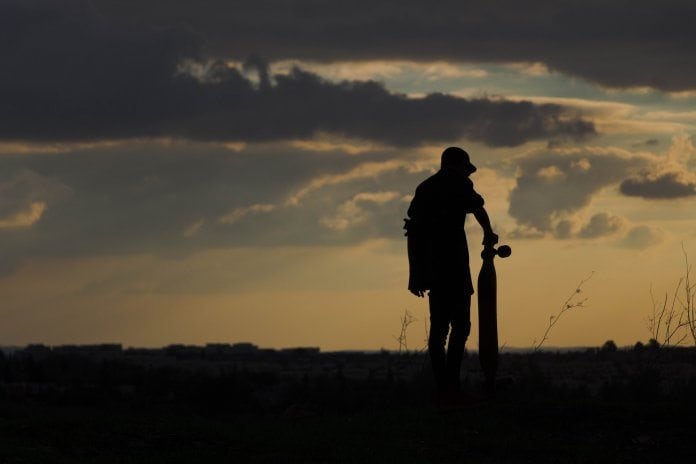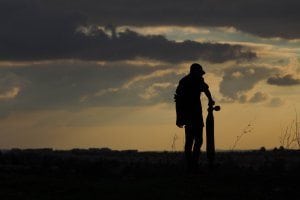 Skateboarding is an art. No matter which skateboard you pick, an electric or nonelectric both are capable of doing loads if the rider has got some skills.
Electric skateboards are the new talk of the town as the game has now evolved into a more conventional style. A handheld controller gives you instant access to braking, starting and controlling speed.
Although a nonelectric skateboard was capable of going uphill, with an electric skateboard one can easily go up on steeper paths. With an electric skateboard, you just have to step on the board and let it do all work for you. Just power up the board and kick-start the power control for launching the skateboard.
Without a doubt, an electric skateboard can go uphill but it depends upon the motor power that drives the board itself. Although every electric skateboard can go uphill, different motor specifications limit the potential. When going uphill, an electric skateboard needs enough power to coup with your weight and gravity simultaneously.
Every electric skateboard can go uphill but the speed and time depend upon the power and quality of the motor.
Are Electric Skateboards legal?
Although electric skateboards are legal in most countries, you need to pay attention to some rules and regulations listed below.
– You can't drive an electric skateboard on a highway while you are drunk.
– No matter what the terrain is you should wear a helmet while riding.
– You must be sixteen years old in order to ride an electric skateboard legally.
– California law states that a motorized skateboard is illegal. In order to meet the legal term of electrically motorized board you electric skateboard can't run more than 1000 watts or capable of more than 20 mph.
Can you take an Electric Skateboard on a plane?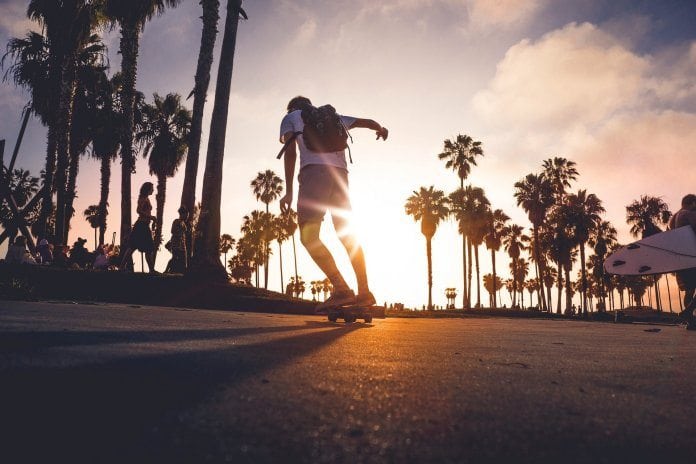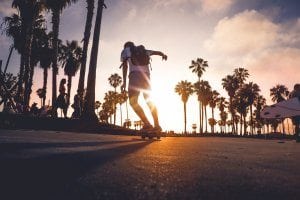 Every airline has different rules and regulations related to the passenger's belongings. We can't predict this for the sake of the question, but as you know we are here to help.
Note the below guidance to get nearer the answer.
– Call the helpline and ask about the regulations.
– Search the FAQ forum of the airline.
– Google about the terms and conditions of baggage and stuff.
That is how you investigate about taking an electric skateboard on a plane.
If you liked the article, please leave your feedback.