When you are into winter adventure sports like ski and snowboard, you are always on the hunt for the best resort with that heavy snow to enjoy the days experiencing life thousands of feet above the ground. (pssst: you need some warm snowboarding gear – click here for snow pants)
Here are 6 such ski and snowboard resorts that should be on your list this year:
1. Snowbird, Utah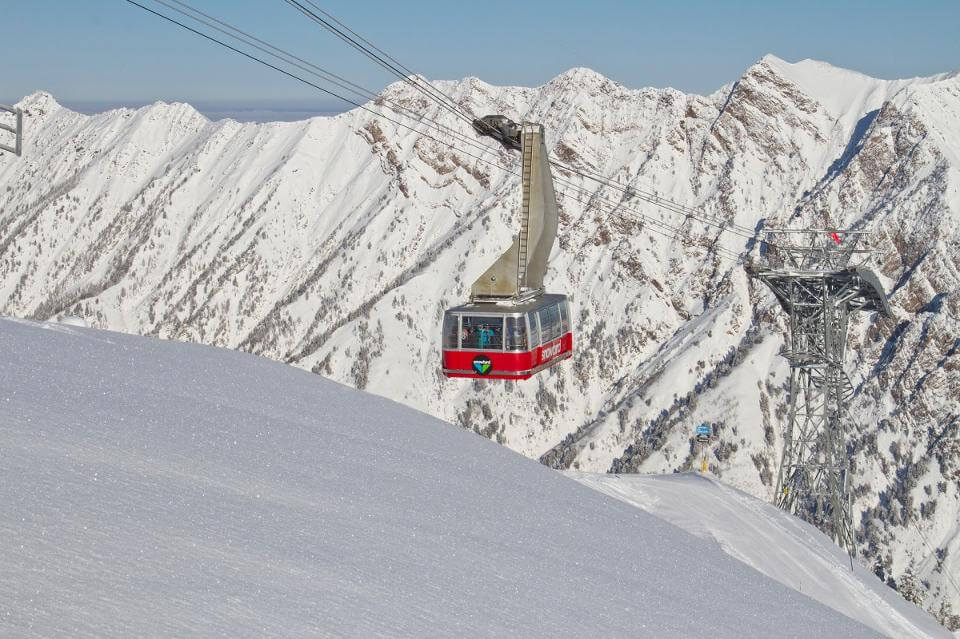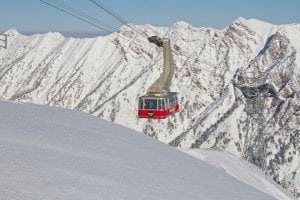 This place tops the list as it is a perfect mix of fun and convenience – make sure you stay safe with a Ski helmet. It has remarkably steep slopes, 3,240 foot to be exact, that can be accessed by one lift. This one is a favorite for many ski and snowboard enthusiasts for its simplicity: there are no resort buildings or chalets that are commonly found in ski resorts these days.
It features unarguably one of the best hotels for skiers, the Cliff Lodge. It has been renovated now and gives direct access to the mountains. However, the best place to be is The Summit which is a lodge at the apex of the Snowbird. At 11,000 feet, it is a great place to dine, warm up and start the adventure.
Another reason why it is a great resort is its ease of accessibility. You can just fly to an airport in Salt Lake City and from there it is just a 40-minute drive.
2. Telluride, Colorado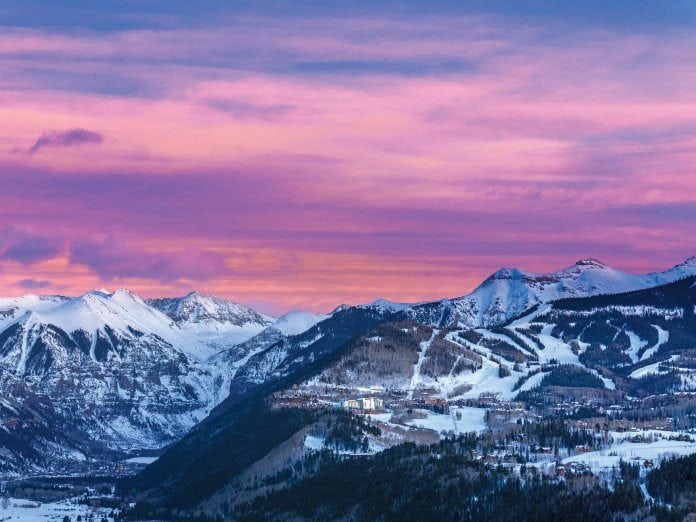 Of course, when we are talking about ski, Colorado with its gargantuan mountains is hard to forget. Telluride is a skier's dream resort with its 170 inches of snow and on average 240 days of sunshine every year. It has 127 trails and among these the longest is 4.6 miles long called the Galloping Goose. There are 18 lifts and gondolas, enough to cater skiers in the busy season. The highest point you can get to with a lift is at 12,255 feet.
Make sure you take the right ski mask, as theres a lot of snow at this resort! Click here for the best ski masks of 2020.
It has ample fun things besides skiing to try out like heli-skiing or snow biking. It has one of the best ski lodges in Fairmont Heritage Place with spacious 1400 to 2000 square feet residential spaces. The lodges are European style with natural stone fireplaces and porcelain sinks.
The easiest way to get to this fantastic ski town is to arrive at Montrose Airport and then drive on. It takes a little over an hour to drive to the resort.
3. Whistler- Blackcomb, British Columbia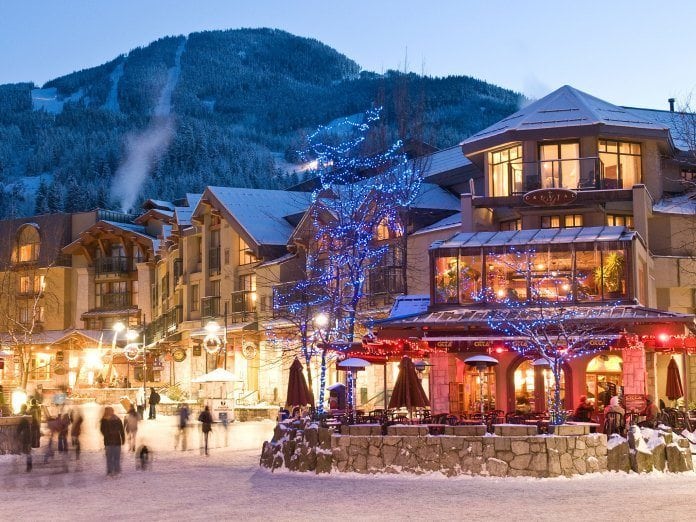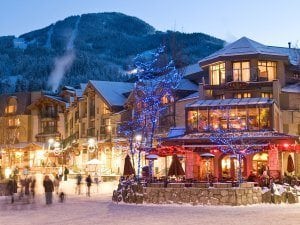 This is the largest resort in North America spread over 8,171 acres. Its vertical drop is no less than its area as it is second to Revelstoke at 5,354 feet. What makes this place great is that despite having a huge area, the lift system allows you to explore it fully. You can take a peak to peak gondola that travels 2.73 miles from the Whistler peak to Blackcomb which is another adventurous experience on its own.
The slopes of Whistler are a little better as they face north and retain the snow well. However, Blackcomb gets more snow as compared with Whistler. Nevertheless, the snow on both is quite a lot averaging 400 inches per year.
It is a relatively new place with a far more international mix as skiers come here from Europe, Australia, and New Zealand. Its village is known for its party scene and fancy dining at Araxi. If you're visiting make sure you've got the best ski pants with you!
4. Sun Valley, Idaho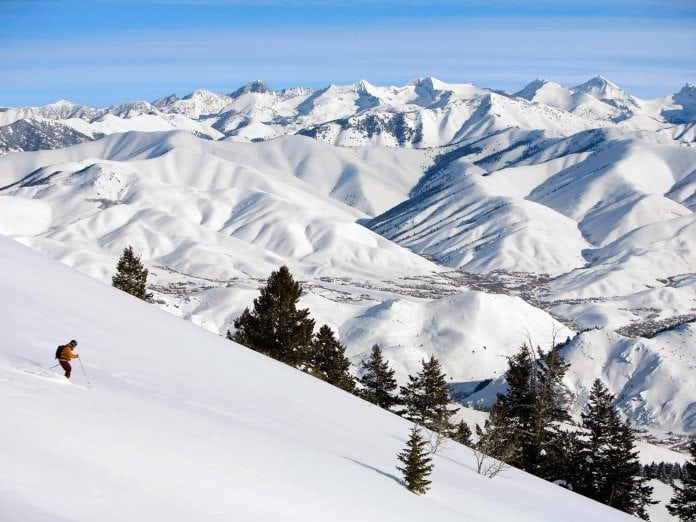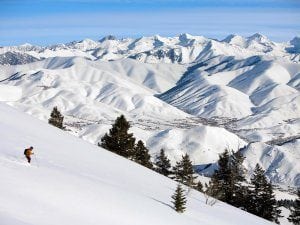 This resort is historic as it was the first ever winter resort destination in the United States. It was developed way back in the 1930s by a businessman, politician, and socialite, W. Averell Hariman. It was the first ever resort to have chair lifts. There is something for everyone whether it is its history, 25 miles of Nordic skiing or special tracks for kids. There are 17 chairlifts and truly luxurious housing with its private homes and condos that are available for rent. Sun Valley Inn has the old-world charm and will appeal to anyone who likes the old style residencies.
It is a perfect destination for those going with families as it has a lot on offer. Getting around is super easy and you can just stroll and get to its many attractions. There is complimentary bus service called Mountain Rides that can take you back and forth to the mountains and towns.
For more ski and snowboard reviews, click here.
5. Alyeska, Alaska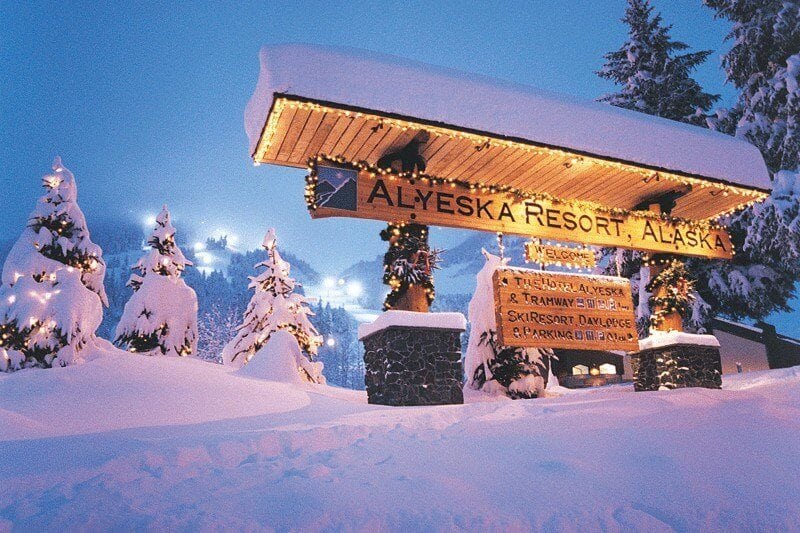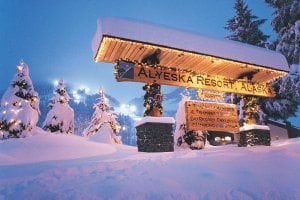 There are not many places as Aleyska that get such heavy snow. Despite being adjacent to Pacific and only 250 feet above sea level, the quality of the snow is very good. It is actually the latitude that keeps the snow this way and makes it one of the best places to ski and snowboard. For most of the year, the place gets about 90 inches of snow.
The terrain is matched in quality with the snow and makes for an incredible experience. The lifts system is quite modern and includes an aerial tram. It is also good for cat and Heli-skiing. The main Hotel Alyeska is a great place to stay at and is sort of a focal point for this resort. However, there are condos and cabins too available across the area. Getting there is easier with flights coming into Anchorage from major cities on the West coast and the East coast.
6. Squaw Valley Alpine Meadows, California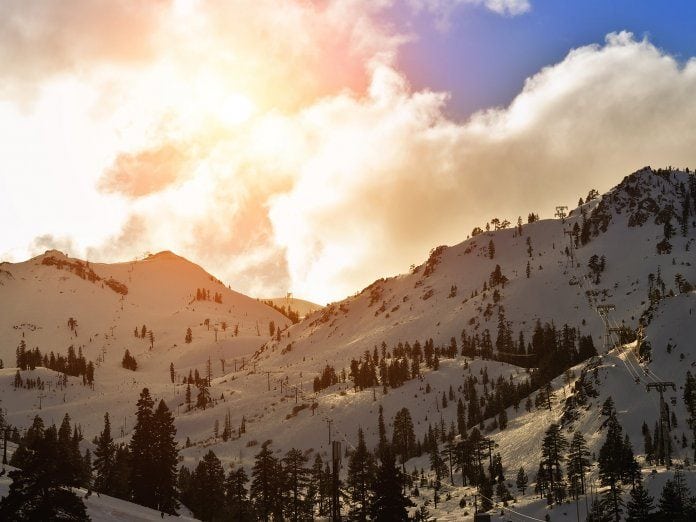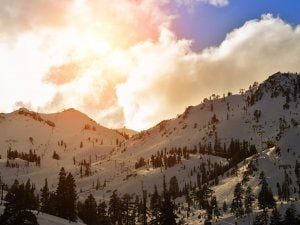 This resort is frequented by skiers from around the world who are looking for adventure and fun. It has a bustling nightlife that easily outstands many of the popular ski resorts in North America. There are restaurants, bars and art galleries that keep your time away from skiing quite busy too. As for the snow, it gets on average 450 inches of snow every year.
There are 5 terrain parks and 270 trails that can be accessed by 42 lifts. At the heart of the resort lies The Village at Squaw Valley which has some amazing lodging options and everything that can be accessed easily on foot. It is a remarkably quiet place even with a bustling nightlife in the village. Located at the beautiful Lake Tahoe, it can be reached by flying to Reno Tahoe International Airport.
If you liked the review, please leave your feedback.