You will have to decide what style of ski sock you want to purchase; could it be a simple tube-style ski sock or a more precise ergonomic fitting ski sock?  You should measure your foot exactly in order to achieve the best sizing for your own feet.
What thickness of ski sock would you like to purchase?  You will have to choose between lightweight, midweight or heavyweight thicknesses, depending upon your preferences as well as considering the weather conditions which you are about to enter.
Modern skiing experts recommend an ultra-thin ski sock along with a good fitting pair of ski boots.  But, overall, what works for one person may not work for another person, so the best advice is to try on a combination of ski socks and see what works best for you.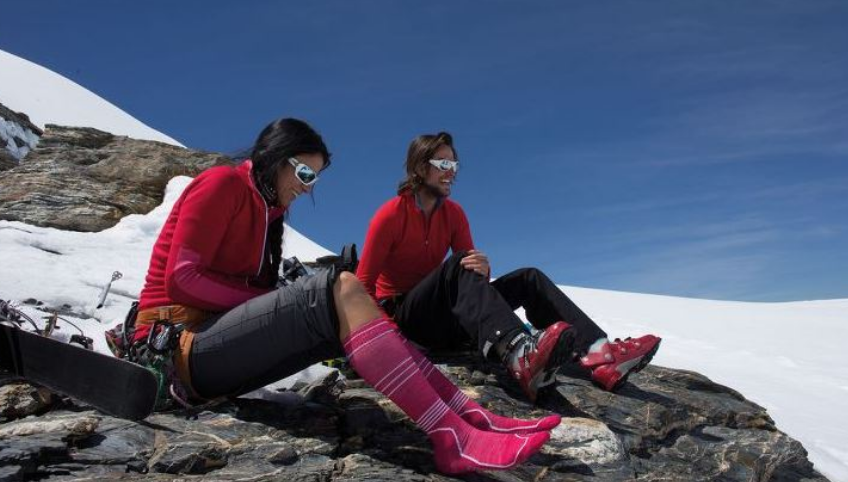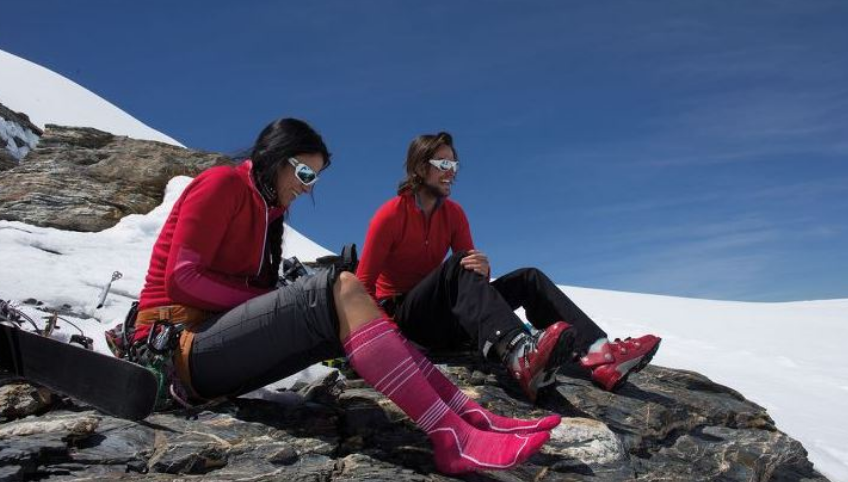 However, here are three of the best ski socks on the market which the experts recommend.
Fits Ultra Light Ski
Made from high-quality merino wool, the Fits Ultra Light Ski sock offers minimalist stitching along with deep heel comforts to aid comfort and support.  The sock is therefore much less likely to 'bunch-up' and cause discomfort for you on the slopes.
Smartwool PhD Ski Ultralight
The Smartwool sock offers warmth and breathable wool material along with serious odour-fighting properties.  This ski sock feels exceptionally light on your feet, so much so you may forget that you are wearing ski socks at all!
Point6 Ultra Light OTC
One of the newer ski socks on the market, Point6 has a lighter weight than most of its rivals in addition to offering a much higher thread count.  These socks are so durable and lightweight that they are quickly becoming a firm favorite with skiers everywhere.
If you liked the article, please leave your feedback.