So, your child has decided that they must have a skateboard. Well, who can blame them? The popularity and fun status of skateboards is once again on the rise after seemingly suffering a quiet lull in its saleability.
Skateboards are boards with wheels (trucks and decks) that the rider stands on and pushes themselves along or uses a motor to go along if it's an electric model. They come in a whole manner of shapes and sizes, and you can get them for children as young as toddler age. They are called 'mini decks.'
The question becomes; where on earth is the best place to get a skateboard for your child that you know is going to be safe and practical and tick all their boxes as well as yours?
Where to get Cheap Skateboards for Kids?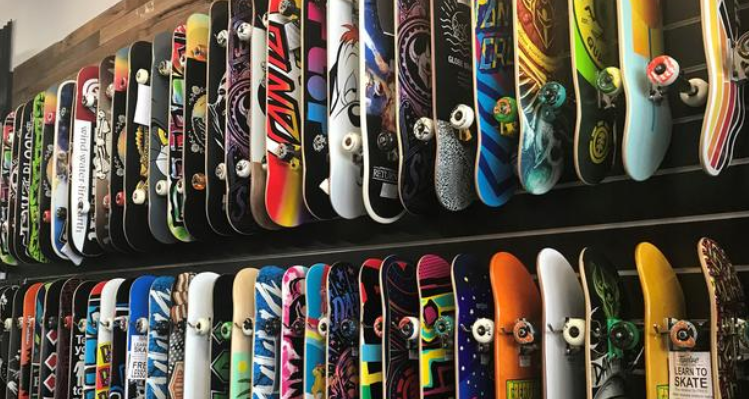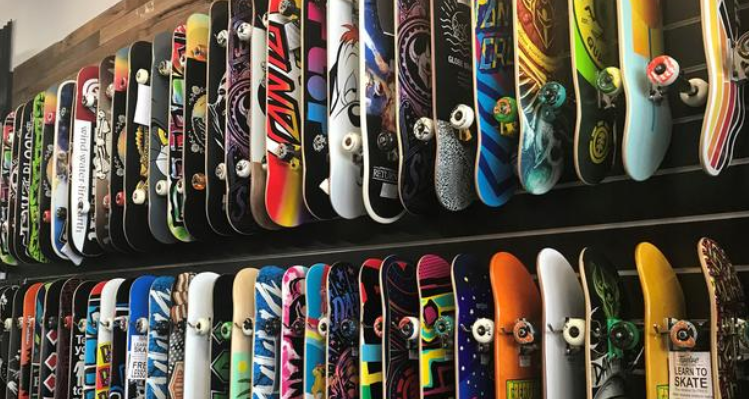 Luckily, you can breathe a sigh of relief. Finding a reliable skateboard source is not that difficult, nor is it that time-consuming.
Of course, you could go down the traditional route of buying a skateboard for kids in store. The majority of major toy brand stores will stock and house skateboards that you can take your children to go and try out. However, this may not be the best overall option. Especially if your child is a bit older and needs a bit more of a serious skateboard.
Like toy stores, there are plenty of specialist skateboard or hobbyist stores dotted around that also make a good option for making your first board purchase. You also get the added bonus of highly trained and passionate staff that are on hand in front of your face to help you, should you need it. For some people, this is the real deal breaker.
Plus, your child gets to try out the board to see if they connect with it or not. In fact, they get to try out as many boards as they like. This definitely helps with finding the right sized board for their height, weight and shoe size. Often, these types of stores have all of the things you might need aka accessories wise in the same place as well. So, you can get all of your safety gear and board accessories in the same shopping trip without having to wait around for them.
However; more and more people are turning away from in-store purchases and looking to buy online. There are many specialist online board shops that have as much, if not more, information about their boards and which board you should be buying online.
Where to get DC Skateboards for Kids?
DC Skateboards is not just a brand of skateboard creators, more of a style choice. They are widely available on the internet and in stores as well. They are a trusted, high tech skateboard brand that offers choice, style, and variety. Their products are well tailored to the individual, and they have something for everyone that doesn't break the bank. They are definitely worth checking out as an option for your skateboard purchase.
Kids Skateboards on Amazon
Another excellent option for finding the perfect skateboard is Amazon. Amazon is one of the most convenient ways to shop in the modern market. It has an abundance of choice in terms of what products it can ship to you, it has fast track delivery services that you can receive the very next day, it has reliable returns and refunds should you find a fault with your product and it is incredibly easy and straight forward to use. 99% of the time, you can find the product you need on Amazon.
The best part is, you don't even need to have something specific in mind.
Typing a vague term in the browser bar can generate hundreds, if not thousands of hits for you to browse through. There are always ready and waiting for customer reviews that tend to be reliable and honest, with pictures most of the time as well! The prices usually are extremely competitive and again, 99% of the time – you won't find the product cheaper anywhere else.
Skateboards for Kids at Walmart?
Walmart is another great option for your skateboard purchase. They are a big company with a lot of different stock, and they tend to have extremely competitive prices. They are a name you can trust that is easy and accessible as well.
However, not everyone has a Walmart that they can access or that will offer delivery to their area. When this is the case, your best option would be Amazon; especially if you are out in the sticks far away from stores and civilization. Amazon will deliver wherever they are required to go. That is not always the case with Walmart, though they are more than likely to supply a lot of the same stock; given that they are a major corporation that thrives on variety and stock choices.
If you liked the article, please leave your feedback.