Are you in the market for a new electric scooter for adults? The Xiaomi Pro M365 Original Electric Scooter is one of the best options on the internet. Every square inch has precise attention to detail, creating one of the quickest, most reliable scooters to get you from point A to B in no time.
Comfort is also a huge factor to consider when buying an electric scooter. Rest assured that Xiaomi Pro put their best efforts into making you as relaxed as possible when you're cruising around town.
Getting a new electric scooter is excited for all sorts of reasons. Let's check out why the Xiaomi Pro M365 Original Electric Scooter will be at the top of the charts for years to come!
Xiaomi Pro M365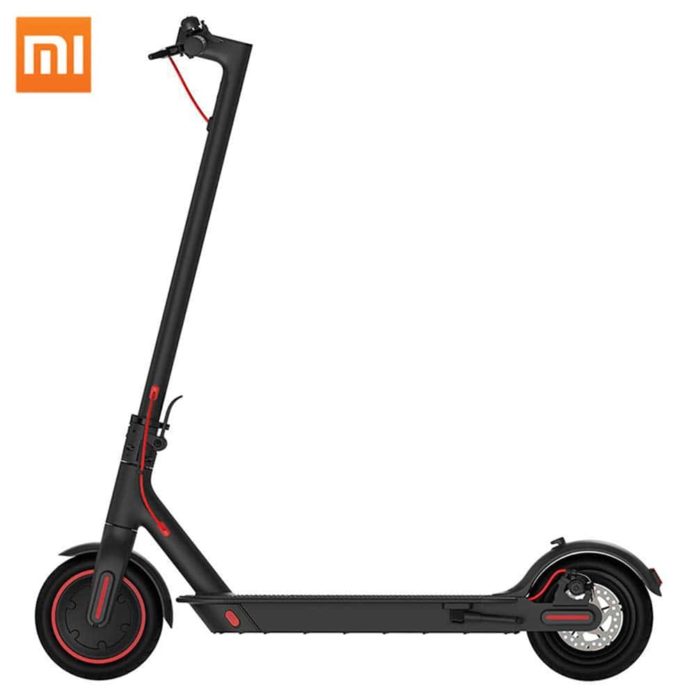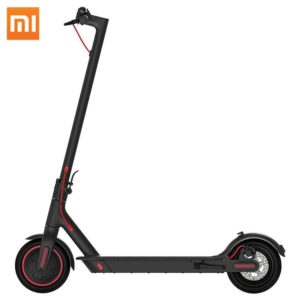 Key Features
The Xiaomi Pro M365 has tons of features but covering all of them would take up several pages! The four key features that help propel this impressive scooter to become the choice of many are as follows: 1) The speed and longevity, 2) the safety features, 3) the durability of the scooter, and 4) the futuristic display.
Let's start by taking a look at the impressive motor and battery. Cruising at 15 miles per hour, you can go for up to 28 miles before needing to recharge the battery. This is far more than enough to let you get around your city without the fear of a dying engine. Since it's so compact and lightweight, you'll never see or feel the motor working.
The safety features are definitely important as well. The ventilated braking system allows you to stop whenever you need to without building up heat from friction. It also has a brake locking system to help you stay stopped or slowed down much quicker than most of the competition.
Aluminum, steel, and pneumatic tires allow the scooter to stay durable while also reducing weight. The maximum weight capacity is 220 pounds, while the scooter itself weighs just over 30 pounds.
Finally, the futuristic display is probably the first feature that draws attention to this electric scooter. You can adjust between three speeds to save the battery or speed up to top levels. These three speeds include Energy Saver Mode, Standard Mode, and Sports Mode. All you have to do is tap the display to change between them. You can also check the battery percentage, the speed you're traveling at, and a few other stats from the bright display.
Pros
+ This scooter is much lighter than most others on the market, allowing you to handle and control it without a problem. This is especially beneficial to small riders.
+ You can travel incredibly far thanks to the overpowered battery that stretches up to 28 miles before requiring a recharge.
+ Three-speed modes allow you to adjust the top speed, battery efficiency, and so on. Tap the display and get moving!
+ The top-notch braking system lets you stay calm and in charge of slowing down or stopping. This might not be too exciting, but it's crucial for safety purposes.
Cons
– While it might not be a con for most people, you cannot choose your own color or style with the Xiaomi M365 Scooter.
– 15 miles per hour is below plenty of other electric scooters. However, those scooters don't tend to last nearly as long as this model.
Who is it Suitable For?
The Xiaomi M365 Original Electric Scooter is suitable for anyone who wants to get around their town without having to spend money on gas. It's also nice for relaxing cruises in the afternoon to get some fresh air.
Knowing that you're not polluting the environment with gas is a huge bonus for many riders as well. A quick recharge time lets you get several days of usage for most people. If you want a new way to commute to work, school, or a friend's house, then this is definitely an electric scooter worth considering.
Why We Like It
We like this electric scooter because it blows most of the competition out of the water with the top battery time. Being able to use it for 28 miles is something that doubles and sometimes even triples other contenders. 15 miles per hour is a nice riding speed, especially for inexperienced or younger people who haven't used an electric scooter before.
We also really enjoyed the bright screen that lets you change speeds and check your stats with a few touch-screen clicks. Find everything you need to know about the scooter right by your hands.
It doesn't get much easier than that! Leave the remotes at home and use this all-in-one scooter to have a blast, commute to different locations, and stay eco-friendly. This scooter lasts for years to come, so you're covered on every front to enjoy your time and take it slow (or fast depending on the chosen speed)!
If you liked the article, please leave your feedback.