The electric longboard can be a great way to traverse a college campus, enjoy a day in the park, embark on a breath-taking adventure, and even commute to work! It's a smoother ride than a normal skateboard deck and allows for more stability.
With the advent of new electronic technology, the speed and excitement of these smooth rides can be enjoyed without even breaking a sweat! Electric longboards allow riders to control the speed of the board via a handheld remote, meaning users can enjoy step-less acceleration.
In this article, we will cover the best electric longboards that you can get out there and have a ton of fun with it!
We already covered the best electric skateboards and longboards for cruising that are currently available on the market, but here's we'll talk only about electric longboards. If you ask us, they are much more fun than skateboards!
View The Best Electric Longboards Below
There are a number of qualities to consider when deciding on the best electric longboard to suit your needs. These qualities include weight, motor type, speed, and many other features.
Below a detailed review of all electric longboards, we made a table with all the data you need. In the table, you will also see a MyProScooter rating, which is our personal rating for that particular product.
Let's get into it!
---
2. Halo Board – Premium Choice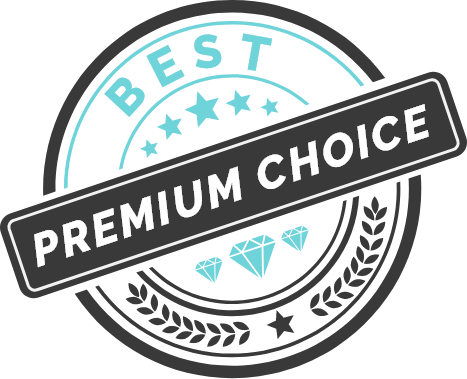 Halo Board Beast has been chosen as the premium choice for electric longboard in 2020 and it's no wonder because this thing is… Well, as the name suggest, a beast!
Just a design of this beautiful longboard says that this is a premium longboard and therefore we decided to put it as our Premium Choice. However, the design is not the only thing beautiful here…
97mm Halo Street Wheels will give you the smoothest ride of your life while the battery will make that last for up to 25 miles!
With their innovative technology, their all-new Double Kingpin trucks make this longboard carving king, which means you won't feel a sharp turns with this thing!
You can swap the wheels with 120mm All-Terrain Wheels and enjoy more than smooth asphalt! And don't worry about will it hold because an upgraded bamboo + fiberglass blend deck will easily carry a max load of 286 lbs!
Pros and specs of Halo Board Beast:
Max Speed: 26 mph
Max Range: 25 miles
Weight Capacity: 286 lbs
Deck Lenght: 37 in / 94 cm
Safe for heavier adults
Why We Like It: Design is what really catches the eye here, but performances are just over the top! If you are willing to spend a few extra bucks, we recommend getting Halo Board Beast because it will serve you for thousands of miles and years to come, for sure!
Also, extremely worth mentioning, Halo Board has THE BEST Black Friday deal among all others on this list. You can save a whopping $500 by getting it now! Definitely check it out!
---
3. Teamgee H5 – Editors Choice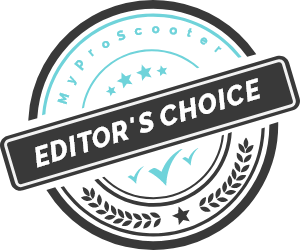 The Teamgee H5 Electric Longboard is one of the best options for beginners, commuters, and experts alike. It's super easy to control thanks to the wireless LCD remote control and the wide deck. The powerful motor gets you up to 23 miles per hour, while the battery can take you around 11 miles before needing to be recharged.
10 layers of maple wood and 1 layer of fiberglass make for a flexible yet durable deck. It can hold up to 200 pounds, while the entire longboard only weighs 14.5 pounds itself. You'll be standing about 3 inches off of the ground for easier stabilization and handling.
The reason why this amazing longboard is ours, Editor's choice, is because Teamgee has been on the market for quite a while now and they proved themselves as reliable and trustworthy. Considering that, an incredible price for this beauty and the overall quality of the longboard, it's just impossible not to honestly recommend it to beginner and advanced drivers!
Pros and specs of Teamgee H5:
Max Speed: 22 mph
Max Range: 11 miles
Weight Capacity: 200 lbs
Length: 37 in / 94 cm
25% Climbing Hill capacity
Why We Like It – This is the perfect longboard for 80% of riders out there and it's super affordable. Teamgee is a known brand in the world of longboards and they are really reliable, so you'll definitely be taking quality if you decide to get Teamgee H5!
---
4. Backfire G3 Plus – Fastest Electric Longboard
Powerful design is the first thing you notice when you take a look at this model. Strong and firm, yet flexible curved deck is perfect for long-range rides.
Wheels are replaceable so that you can create your own custom model look. It takes lots of power to take ride it, but it sure does pay off. Under the deck, you can find 2 600W Ultra-High power hub motors can take you up to mighty 28.5 mph while being able to go up to 25 miles while fully charged thanks to 50.4 V 346Wh battery and 12S high Voltage Electronic system with battery cells output current of 70A.
Sounds as powerful as it feels, because riding this one will make you fall in love in long longboard rides in a minute. Design it the way you want, turn LED ambient lights, choose the route, and hit the road, and let Backfire G3 Plus take you to the finish line as easy as it gets.
All these amazing technical specs make this beast go a whopping 28.5 mph making it the fastest electric longboard out there!
Pros and Specs of Backfire G3 Plus:
Max Speed: 28.5 mph
Max Range: 20-25 miles
Weight Capacity: 260 lbs
LED Ambient light
Replaceable 85 & 96 mm Wheels
Why We Liked It – Extremely powerful electric system, is impressive. You feel like you are riding a light penny board, while you are cruising on one of the largest decks on the market.
---
5. MaxFind MAX4 Pro – Best Long Range Electric Longboard