With developments in technology, there are more ways to travel than ever before. In the scooter world, there are plenty electric scooter types, and one from the tribe is electric scooter with seat.
Electric scooter with seat has developed and gained momentum of late is the electric scooter, providing an adult adaptation of the children's toy, complete with a seat for comfort. Depending upon the model and brand of the electric scooter, some devices carry a weight of up to 300 pounds, can travel at up to 40 mph and can journey distances beyond 40 miles. The electric scooter with seat for adults is perfect for the daily commute or for a ride out with friends on the weekend.
We have reviewed the ten best seated electric scooters with seats currently available in 2021, helping you to decide which seated electric scooter is right for you.
View The Best Electric Scooters With Seats Below
---
1. Razor EcoSmart Metro – The Best Electric Scooter With Seat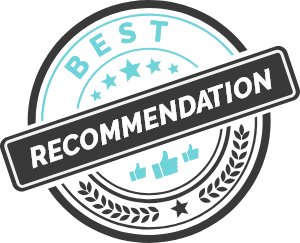 The best overall electric scooter with seat is Razor EcoSmart Metro and it's no wonder that it took place on our list as #1.
The Razor EcoSmart Metro electric scooter can reach speeds of up to 20 mph, providing continuous usage for a full 60 minutes. It can carry a load of 220 lbs, which is suitable for the average adult, transporting you from work to the gym and then back home for dinner.
The design consists of some bicycle features, such as larger wheels and a basket for easy storage, in addition to a laminated bamboo deck for your feet.
Pros and specs of Razor EcoSmart:
Max Speed: 18 mph
Max Range: 12 miles
Weight Capacity: 220 lbs
Unique design
Basket storage
Why We Like It – Even though it is not the fastest electric scooter featuring in our review, it certainly is the most unique. These specs in combination with design and price definitely give Razor EcoSmart Metro justified #1 spot on our list!
---
2. INOKIM Quick 3 – Premium Choice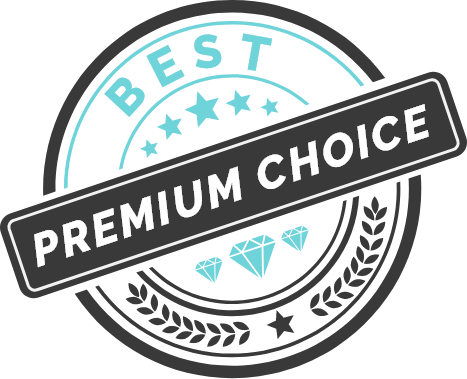 INOKIM Quick 3 takes second place on our list as our Premium pick. That means that this electric scooter has it all, and it's simply… well, premium!
Even though it doesn't come with a seat, FluidFreeRide (the company that produces these gorgeous things) produces the seat for it – custom designed to ensure a perfect fit.
As for the scooter itself, INOKIM Quick 3 is an absolute favorite for many commuters out there. It comes in various colors, it goes up to 25 miles and it has bright front and rear LEDs light up the road and ensure you will be seen in the dark.
It's an award-winning electric scooter for the design and innovations and if you are looking to get something that's really premium and that will serve you for years, then look no further because INOKIM Quick 3 is the electric scooter with seat for you.
Pros and specs of INOKIM Quick 3:
Max Speed: 19 mph
Max Range: 25 miles
Weight Capacity: 265 lbs
Front and rear LED light
Front V-Break and rear disc brake
Why We Like It: Quick 3 is smooth, fast, and stable. Its high quality build ensures that you will hear no squeaking or experience any failures… ever!
---
4. TopMate ES31 – Unique sit down scooter with 3 wheels
TopMate ES31 is a tricycle. Yes, it has 3 wheels. And it's super cool!
Here at MyProScooter we always credit companies for breaking the rules and trying something different and just by looking at TopMate ES31 it looks like that's just the case here!
What is super unique with this awesome electric scooter with seat (yes, it falls into that category), is that its 3 wheels are giving it much more stability, which makes it a lot safer.
Driving on 3 wheels can be just as fun as driving on 2 wheels and TopMate ES31 is here to prove it!
In the video the manufacturer presented on the product page, you can see lots of its features but we're gonna cover them here also:
Pros and specs of TopMate ES31:
Max Speed: 15 mph
Max Range: 18.6 miles
Weight Capacity: 220 lbs
Aluminum frame – lightweight but ultra-strong
Completely foldable
Why We Liked It – Design, fair range, and the fact that you can fold it like a suitcase is the top 3 favorite things about this scooter! Definitely check it out!
---
The Razor E300S electric scooter with seat provides a model for a much lower price which is available in four different color options. Being able to reach speeds of up to 15 mph, the Razor E300S seated electric scooter can carry a load of 220lbs and is tailored more towards the teenage market. After a 12 hour charge, the battery can provide 40 minutes of continuous use, a perfect choice for zipping around the neighborhood.
Pros and specs of Razor E300S:
Max Speed: 15 mph
Max Range: 10 miles
Weight Capacity: 220 lbs
Reliable
Why We Liked It – The Razor E300S seated electric scooter is an excellent choice for teenagers or for lighter adults who want to travel short distances, or who are just looking for a fun ride. The color options will allow you to stand out from the crowd in style.
---
6. Alternative: Segway Ninebot Electric Scooter Seat
Well, if any of these scooters from the list don't seem the right choice for you, you can always get the Segway Ninebot Electric Scooter Seat, and install it on the majority of electric scooters out there.
In order to fit the Segway Seat into your scooter, or better say, to attach it to the scooter, your scooter deck needs to be 5.31 – 5.9 inches wide (13.5 – 15 cm). If your scooter gets into that category, then this handy accessory will work just fine, and just by tightening it up, you can have comfortable seat on your electric scooter.
You can also set up the height, as RINKMO can be adjusted to 20 – 24.8 inches.
---
The Razor UB1 seated electric scooter is one of the best models available in his price range. Best for 14 and up. Can keep up to 40 minutes continuous ride. With max speed up to 13.5mph. It has specific futuristic design which is the thing that divides it from competition. Sophisticated style meets comfort on the UB1 seated electric scooter.
Pros and specs of Razor UB1:
Max Speed: 13.5 mph
Max Range: 10 miles
Weight Capacity: 220 lbs
Futuristic design
Two Color Option
Why We Liked It – What we like about Razor UB1 the most is, by far, is the design. One of the most unique models in our article, and one of the best designed seated scooters available.
---
The TOXOZERS electric scooter looks like a bully in this list and its manufacturers probably wanted it to look like that. The Premium 60v (Five 12v/12ah SLA Batteries) takes an average time of 6 h to charge fully and can last for a total journey of up to 23 miles.
TOXOZERS can reach a top speed of 25mph which is expected considering that it's charged by a 1000W rear hub motor.
One thing we know, and that is that you will have a ton of fun with this beast, and there's certainly no terrain that you can't drive on!
Pros and specs of TOXOZERS:
Max Speed: 25mph
Max Range: 23 miles
Weight Capacity: 450 lbs
A beautiful and different design
Fat tires assure driving on all types of terrain is possible
Why We Like It – This scooter doesn't care how much you weigh, how tall are you, where do you need to go and how fast you need to get there. It will work any scenario!
---
The Razor E200S Seated electric scooter is available at a more mid-range price, boasting a high-torque, ultra-quiet chain-driven motor, and a handy twist-grip throttle. Powered by a long lasting rechargeable 24V Seal battery system. High-performance motor with speeds up to 12Mph. Features rear wheel drive for increased traction and control.
Pros and specs of Razor E200S
Max Speed: 12 mph
Max Range: 10 miles
Weight capacity: 220 lbs
Safe for kids
Why We Like It – Safe and stable model, which makes it the perfect choice for children. The long-lasting battery and decent speed. E300S's young brother!
---
What to look for when buying an electric scooter with a seat? – Buyer's Guide
In this buyer's guide, we're going to walk you through things you should pay attention to when buying an electric scooter with a seat.
In case you want a better overview of the scooters that we aligned in our top 9, here's the table with the important stats. Bear in mind that "MyProScooter Rating" doesn't depend only on specs, but also on availability, customer support, warranty, and reliability.
Saying that, here are the things you want to look at when buying an electric scooter with seat:
Load Capacity
Before purchasing an electric scooter with a seat, you should consider who will be using it and what they will be using it for. Different seated electric scooters offer different load capacities, and so you will have to take this into consideration so that the electric scooter can actually carry your weight.
On average, the lower-priced electric scooters with seats will provide a weight capacity of around 150 lb with the most expensive electric scooters reaching load capacities of almost 400 lb. Therefore, the heavier you are, you will have to expect to pay considerably more for your electric scooter.
Style of Seated Electric Scooter
The electric scooter has been adapted from the standard children's manual scooter and so many of the foldable electric scooters on the market feature the same style with the addition of a padded seat. If you are not looking for a foldable electric scooter with a seat, you have more options when it comes to style and design. For example, there are electric scooters on the market that resemble a traditional bicycle, while others have adopted a continental vintage design.
Top Speed and Distance
Each seated electric scooter will offer its own top speed and maximum distance available from a full battery charge. The lower-priced models may offer a 10 mph top speed and a 10-mile maximum distance, which is fine if you want to zip around the neighborhood on short errands.
However, the most expensive models allow you to travel up to 50 mph for a distance of 45 miles, enabling you to easily commute to work and back in style on a fully charged battery. Be aware of the top speed and maximum distance before you purchase to avoid disappointment.
Frequently Asked Questions About Electric Scooter With Seat
As with every other review, we always collect all the questions our readers have so in this segment we're gonna cover them all!
Is it more eco-friendly to travel by an electric scooter?
Yes! The electric scooter emits NO emissions as you are solely using battery power, therefore being so much better for the environment and for society too. Imagine if everyone traveled to work on an electric scooter, emitting no emissions?
Expert tip
Before purchasing an electric scooter, make sure to check the regulations for traveling in your state, or where you will be using the electric scooter.
Did you know?
The first electric scooter available for the consumer to buy was the Go-Ped Sport in 1985. It resembled the style of scooter still used today in the mass market.
Amazon Recommends: