What is the first thing that comes to your mind when you think about scooters for toddlers? We'd assume that you're thinking about 3 wheel scooters as they are the most common scooters for kids. Well, toddler scooter can be a three wheel scooter or 2 wheel scooter but anyhow, these toys are designed keeping in mind the size and age of the rider.
Ride on toys for kids are different to those for toddlers and very young babies. These tend to be different again for those for teenagers or adults. Of course, children are newbies and they are just scooting for fun so theirs are more focused on safety and stability. As a challenging level up, you can look into balance bikes for your toddler.
As a parent, you are responsible for the safety of your child and naturally, you would want the best product for your toddler. Before getting into the buying process, it is important to know everything there is to know about these products. Our review will help you in choosing the top product in the best possible price range.
Keep your child safe and busy with the most epic gift of the year! Read on…
The Top Scooter For Toddlers in 2021:
1. Lascoota 2-in-1 – Best 3 Wheel Scooter For Toddlers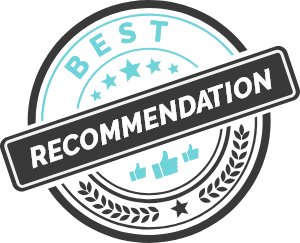 Sitting can sometimes feel more stable than standing on something motorized. This is especially true for little kids. This scooter is equipped with three wheels. It has everything that a person needs to make it safely from point A to point B.
Kids will find that this scooter is easy to learn on. You know that this product is good when Amazon gives back the majority of five star ratings from people that have purchased this device.
The scooter is made for children from ages two to eight. You can use this product if you are up to 110 pounds. Some light adults will find that they can still ride this scooter themselves. The seat can be adjusted in height as well.
The materials of this scooter are an aluminum alloy, stainless steel, and plastic. The direction is controlled by leaning, making the scooter intuitive. 
Pros:
Safe for children who are learning to ride
Has a combo of high end and cheaper materials to keep costs down
Wheels light up and they are made of a quiet polyurethane material
Why We Liked It: This is an attractive looking scooter for people who just want to buy their children a starter ride. It can be used by lighter adults as well.
2. Hurtle 3-Wheeled Scooter for Kids – Premium Choice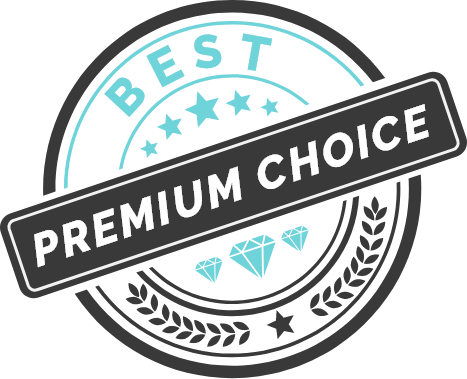 Hurtle is an amazing 3 wheel scooter for toddlers simply because it pretty much everything kids need, plus they have some extra features we're sure your little ones will like!
It features colorful LED turning wheels that glow in multiple colors, which definitely adds a fun twist to the ride.
Hurtle has 45 lbs capacity removable flip-out seat which gives an option to kids to scoot while sitting or standing.
We all know that kids grow taller quickly, so an adjustable handlebar, in this case, will definitely come in handy as your kid will be able to drive it for a couple of years.
Pros:
Extra-wide deck
Lean-To-Steer technology
Comfortable Foot Rest
Why We Liked It: The wheels are very strong and look absolutely fantastic. They are smooth, glowy, and will definitely provide safe, sturdy, and smooth fun to your kid for hours!
3. YBIKE GLX Childs – Editors Choice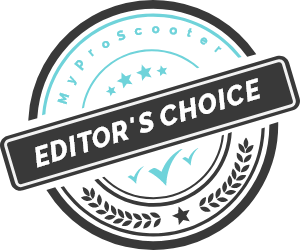 The YBIKE GLX is a great choice for newbies learning to scoot. It is a solid three-wheel toy that is a smooth ride and well-balanced. It has a wide ABS reinforced deck to provide support for your little ones. The deck also features raised grips for additional grip. It is perfect for baby tots from 2-5 years old and can withstand a weight limit of up to 44 pounds. The rear wheel is extra wide to match the stability of the two front rollers. The bars made from aluminum ensure that the structure is not heavy.
Pros:
Age 2-5 Years
Extra Wide Rear Wheel
Safe Steering System
Why We Liked It: It can rightly be considered a toy's version of Dory from Finding Nemo. The colors blue and yellow match the famous fish character. The black grips on the deck make it even more like it. If your toddler watched this movie, he or she will probably think it is the same fish.
4. Radio Flyer 'My 1st Scooter'
Any toddler, whose first scooter would be Radio Flyer My 1st Scooter, will surely enjoy scooting. It has got a wide base to provide the necessary support for your child. Babies as young as two and a half can easily ride it. To provide more stability this amazing toddler scooter has 3 wheels which is awesome because you can rest easy while your tot is having a rocking fun! The grip handle is ergonomically designed and the whole thing can bear up to 50 pounds which is more than enough. It comes in two colors: pink and red so both girls and boys can push it. Your tot will learn to balance in no time with this thing.
Pros:
Lightweight
Great Build Quality
Wide Foot Deck
Why We Liked It: It is a very safe push which is the first priority for all parents. The turning radius is designed in a way to provide extra safety when your tot maneuvers it so they learn very fast.
5. Micro Maxi Babies Kick 3-Wheeled Scooter
You know you are getting something high quality when it is designed in Switzerland. The Micro Maxi kick scooter is a superb product for tots above 5 years up till 12 years. The micro Minis are great for younger children. The wheels are made of top quality PU and are suitable for even rough surfaces of urban areas. This is the toy that brought out the lean to steer technology. Another great thing about this type of scooter is that it's parts are replaceable. If you have more than one tot, this can probably be ridden by all of them as one grows up. The T Bar is quite tall with 22 inches height.
Why we like it: There is a wide array of colors to choose from in this Micro Maxi kick scooter. There is black, aqua, purple, red, blue, green and orange. Whatever color your baby likes they can choose. It looks very cool and the push is smooth, too.
6. Fisher-Price Laugh & Learn Toddler Scooter
This is a very fun mini scooter that is also a teacher, so to speak. Appropriate for very young babies, it has three different shaped buttons. It has 50 learning songs that will teach the children about numbers, shapes, alphabets, and phrases. There are three stages so the rhymes advance as your child grows and learns stuff. It is the perfect blend of fun and learning for a growing child. The motion switch turns the songs on as the baby pushes it with his legs. It is a sitting so all the more comfortable and good for children who have yet to walk.
Why we like it: What is not to love in this cute little toy but we especially love the buttons with different shapes and symbols that children will love pressing and playing with. And that does not mean it will not last long, it is designed to follow your baby as he or she grows.
7. Little Tikes Lean to Turn Scooter
If you have got a princess in the house, she will especially love it. It has bright pink wheels and handgrips with a black body. It is a three-wheeled product with the front bigger in size. The deck is quite low so as to provide a good balance. Lean to steer provides better control when maneuvering. It is good for children ages 2-4 years. The thing only weighs 5 pounds because of its plastic structure. It comes assembled so no hassle of assembly.
Why we like it: It is simply great value for money because of its very cheap retail amount. You get something similar to that from famous brands in a retail tag that is super affordable. Baby tots would grow out of it soon so buying something affordable makes sense for parents.
8. Globber 3 Wheel Scooter For Toddlers
Globber's toys and games are a good choice if you are looking for something that your child does not outgrow soon. It has an adjustable bar so it can be extended as your child gets taller. For this reason, it is also designed to withstand a weight limit of up to 110 pounds as the deck has steel plating to provide extra strength. The youngest age suitable for this is 2 years. The height works with a 3 position latch system with the lowest height being 19 inches and highest being 23 inches. The disks are made from high quality PU to match the overall strength. See the Globber Primo as an alternative.
Why we like it: It has a secure direction button lock that is very good for baby tots  learning to balance in the early stages. It basically locks the steering so your kid does not fall when steering and practices riding it and balancing it.
9. Radio Flyer Scoot-About
The Radio Flyer scooter is very exciting with its all red look and shiny chrome handlebars. It is essentially a four wheeled toy with a seat that is adjustable so it will grow with the child. It has a strong steel frame and is designed to be durable. In this context, they have also included a bumper on the front to protect it from any walls or obstacles your baby might run into. This is important because safety is essential in even three or four wheeled rides that are usually considered safer as compared with two-wheeled toys for babies.
Why we like it: It has a tiny bell on the handlebar that babies would just love to ring while they push. This is usually there on bikes but with this in hand your kid would be even happier to push it.
10. YBIKE GLX Cruze 3-Wheel Kick Scooter
This one has a very creative design with a curved bar. The gist of this design is to give the rider more space especially when leaning. It essentially has all the features from the GLX including the Lean to Steer and raised grip on the deck. Appropriate for baby tots aged 2 to 5, this can withstand the weight limit of up to 44 pounds only. Just like the GLX the construction and rollers are solid and sturdy. The rubber grips provide stiff grip which just adds to its many qualities. It will help your kid develop a liking for scooting and they may even become pro riders one day.
Why we like it: The design and colors are absolutely adorable. It comes in two popping styles that mix some bright hues: Raspberry and Turquoise. If a kid is riding something, it should be fun and filled with colors and that is exactly what is going on here.
11. Den Haven Deluxe 3 Wheel Glider
This toy is made with tough steel, aluminum and carbon and is designed to last long. It has an adjustable T bar handle that uses a lock to adjust the height. The three wheel design with lar