You've probably seen electric scooters speeding around a city near you. That's because scooters aren't just toys anymore. They're now considered one of the most efficient and affordable ways to commute or simply get around town.
The rapid influx of electric scooters onto the market, available in a wide range of prices and styles, has made choosing the most ideal scooter for your needs more difficult. If you're anything like us, you're probably seeking an electric scooter that's comfortable, reliable, and offers a long-range, so you're not constantly recharging.
That's why we've spent countless hours researching the top electric scooters on the market and reviewing them for you. Our goal is to save you time on your mission to find the perfect electric scooter for your needs, so you can get out there and start using it.
E-TWOW USA electric scooter is a brand offering lightweight electric scooters that offer a lot of bells and whistles for affordable prices. Below, we've reviewed two of the company's top models, the S+ series and the GT 2020, plus we can proudly say that the new GT 2020 made it the Premium Choice on our list of best electric scooters for adults! Let's jump in and see if one of these two models could be right for you!
1. E-Twow GT 2020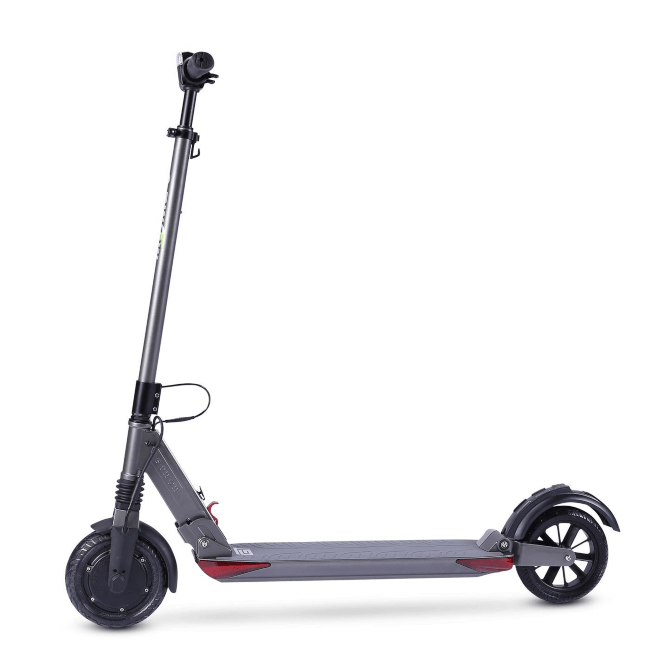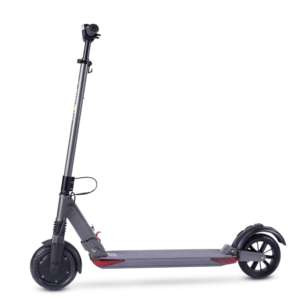 The E-TWOW GT2020 SE is a new industry favorite. Tech junkies love that this commuter scooter is now equipped with a Bluetooth module featuring the latest in electric scooter technology. The GT2020 SE is compatible with a smartphone application that can improve your riding experience and impress your friends or coworkers.
The GT2020 SE was designed by E-TWOW USA electric scooter as an ideal option for urban riding. It features the highest torque for any scooter in its weight class, so riders can travel faster, even if a commute is uphill. The GT2020 SE features an impressive range of up to 50 km or 31 miles and can reach speeds of 40 kilometers per hour. The engine is 700 Watts and powered by a lithium-ion battery of 48 V, 10.5 Ah.
The E-TWOW USA electric scooter company knows the importance of staying safe on your daily commute, and the GT2020 SE features all of the latest safety technology. The advanced Battery Management System provides double overheating protection and the engine features thermic protection to prevent overheating as well.
A non-slip grip and an extremely stable platform allow you to ride with confidence. The additional rear drum brake adds another level of security to an already safe commuter scooter.
The E-TWOW Connect technology is what sets this electric commuter scooter apart from so many others on the market. You can easily pair your scooter with the E-TWOW Connect smartphone application via Bluetooth technology. Through this application, you can turn the scooter lights on or off, set a speed limit, activate the Zero Start function, lock your scooter, or perform a number of other functions.
Pros and Specs of :
E-TWOW Connect technology is state-of-the-art
Three-point folding system
Impressive range and speed.Superior stability and safety
Why We Like It – Amazing Bluetooth technology is what impressed us the most. All those unique technical additions are actually making it kind of a "smart" scooter, more than just an electric one!
2. E-Twow Booster Plus S+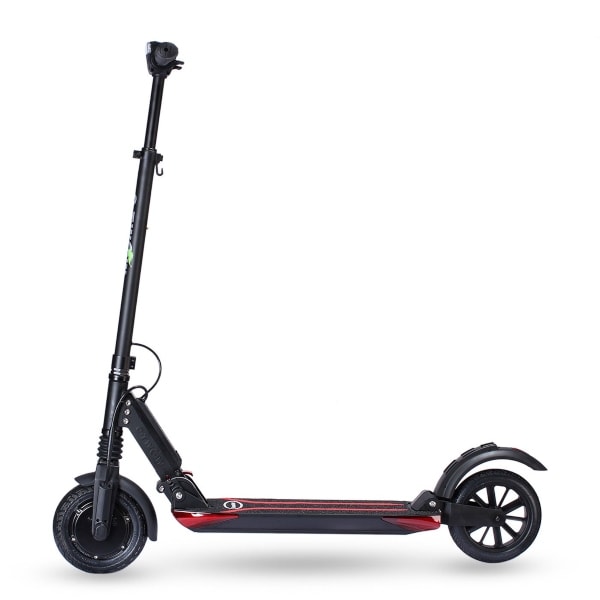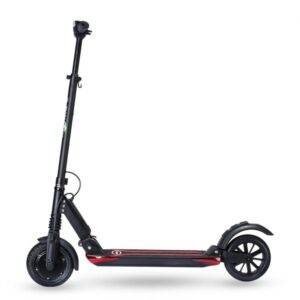 The S2 is the second generation of scooters from the E-TWOW USA electric scooter company. Consumers have praised this scooter since its release for its level of comfort that is superior to most others on the market. Once you start using your new electric scooter more frequently, you'll understand how important comfort can be.
The Booster S+ is an excellent middle of the road option once you've decided the S2 is for you. It can still reach speeds of 36 kilometers per hour and features a range of up to 35 kilometers or roughly 22 miles. That's slightly less range than the Booster V, but the smaller battery allows this scooter to weigh in a bit lighter too. The Booster Plus S+ weighs 11.1 kg or roughly 24.5 pounds and features a 36 V, 8.7 Ah, Samsung lithium-ion battery.
The S2 is available in three models: the Booster Plus, the Booster Plus S+, and the Booster V. This mean you can choose the scooter that will best suit your needs based on maneuverability, range, speed, and of course, price. All models include a DC Brushless motor, front and rear shock absorbers, regenerative and emergency brakes, a color display, and a variety of additional safety features.
It doesn't matter which S2 model you choose; you'll enjoy certain features that make these some of the most portable and comfortable scooters on the market. All S2 models feature a three-point folding system that allows them to be easily folded and carried anywhere, whether it's in the back of your vehicle or with you on the subway.
Much of the comfort of the S2 model is due to the front and rear shock absorbers. This makes cruising down all types of roads, even in undesirable driving conditions, as comfortable as possible. The full-color display and Formula 1 KERS technology, which increases the scooter's autonomy and decreases energy consumption, are added bonuses.
Booster V
The Booster V features the longest range and highest speed of the S2 models. More advanced or frequent riders will enjoy that this scooter can reach speeds of up to 36 kilometers per hour or 22 miles per hour. It features a range of up to 40 kilometers or roughly 25 miles, which means riders can travel farther on a single charge. It can climb a 25-degree slope and features a 36 V, 10.5 Ah, lithium-ion battery by Samsung.
Considering the Booster V? We think you'll be pleased with the more powerful battery, faster speed, and longer range. However, this model does weigh slightly more than the other S2 models, due to its larger battery.
Booster Plus
The Booster Plus is the most basic of the S2 models, but that doesn't mean it lacks all power and speed. It's the most affordable S2 model as well as the most lightweight at just 10.8 kg or roughly 24 pounds. The lighter weight is mostly due to the smaller 33 V, 6.5 Ah, Li-Po battery.
Despite the less powerful battery, this ETWOW electric scooter can still reach speeds of 30 kilometers per hour with a range of 30 kilometers. We find the Booster Plus most suitable for riders who have a shorter commute and are more concerned with portability than range.
Pros:
Quick and easy three-point folding system
Front and rear shock absorbers for added comfort
Three available models with varying features and prices
Full-color display
Why we like it – We appreciate all of the E-TWOW S2 models for their abundance of comfort and safety features. We suggest the Booster V model for its superior range and slightly faster speed without much-added weight.
Buyers guide
We know that choosing from the abundance of electric scooter models on the market can be stressful. There are so many models, features, and prices that it seems no amount of research will help you determine which scooter offers the most bang for your buck.
We've found that the E-TWOW S2 and GT2020 SE models are excellent commuter scooters. However, those who aren't afraid to pay a little more for superior technology, range, and speed will likely want to opt for the GT2020 SE model, as its one of the most innovative on the market.
Whichever E-TWOW model you choose, this buyer's guide offers a bit more information about these electric scooters and using some of their top features
How To Use the Three-Point Folding System
E-TWOW scooters are often praised for their three-point folding system, which makes them some of the easiest scooters to transport in the industry. Each scooter can be quickly folded by clicking the folding lever found above the foot platform. The scooter immediately becomes so compact that you can carry it anywhere or even store it under your desk until your commute home.
Advantages of the Full-Color Display
A full-color display is featured on all of the S2 models as well as the GT2020 SE. The brightened display can easily be seen during day and night, clearly showing the scooter's battery percent, speed, trip distance, total distance, headlight icon, and temperature. The LCD screen measures 30 mm by 26 mm. This full-color display is a feature that sets E-TWOW scooters apart from many others on the market.
Pairing Your E-TWOW Scooter With Your Smartphone
Connect your GT2020 SE electric scooter with your smartphone is easy. Simply make sure that Bluetooth connectivity is activated on your phone and that the scooter is within range and turned on. Search for nearby Bluetooth devices on your phone and connect it with your scooter. It's that simple!
Once your scooter is connected to your phone, you'll have the ability to perform a number of unique functions, like locking your scooter or turning off the lights.
Airless Tires vs. Pneumatic Tires
The S2 and GT2020 SE models by E-TWOW feature patented polyurethane airless tires. They feature unique treads and are coated with a rubber composite to provide superior performance on wet roads. Many electric scooter companies prefer to use airless tires to help their customers save time and money. That's because airless tires can't go flat, so they will rarely need to be replaced or repaired. Electric scooters equipped with airless tires are also typically able to carry more weight and handle more rugged road conditions.
Pneumatic tires are those that are filled with air. These tires typically provide more shock absorption for a more comfortable ride, especially on bumpy roads. However, the GT2020 SE and S2 models are equipped with additional front and read shock absorbers to make the ride as comfortable as with pneumatic tires but without the added cost and hassle.
Choosing the Electric Scooter for You
The process of choosing the best scooter for your needs relies on a number of factors. Electric scooters can range in price from a few hundred dollars to a few thousand, and that can make the decision even more difficult.
We recommend first considering how you will be using your scooter. Will be commuting to work long distances? Will you be using it for fun around town? Or will you use it to zip a short distance from your vehicle to your office? These questions can determine whether you need an electric scooter with an extended range or if you can settle with a shorter range and recharging more often. Definitely check out the list of best electric scooters!
You will also need to consider whether you're interested in a budget, mid-range, or performance electric scooter. Budget electric scooters are typically equipped with fewer features, a shorter range, and a slower speed. Mid-range electric scooters can provide an ideal combination of features and a substantial range for an affordable price. However, they may not be equipped with the latest technologies and other bells and whistles.
Premium or performance electric scooters are at the highest end, and they typically feature the longest range, most powerful battery, advanced braking systems, powerful lights, and even Bluetooth technology. You probably won't have to make any sacrifices when choosing a premium electric scooter, but it would come at a heftier price.
Conclusion
We've found that E-TWOW manufacturers some of the highest quality electric scooters on the market for affordable prices. We appreciate that the S2 is available in three models, so you can choose which features you're willing to sacrifice and which you aren't. This makes it easier to choose a scooter that suits your budget and includes some or all of the features you want.
The GT2020 SE is a state-of-the-art scooter we think anyone who is interested in having the latest technology will enjoy. It's an electric scooter that's guaranteed to impress your friends, especially when you turn on the lights or lock your scooter with the touch of a button on your smartphone. Even better, this scooter can reach high speeds and travel farther on a single charge. Buyers who don't want to make any sacrifices when choosing an electric scooter will appreciate the GT2020 SE model.
In conclusion, we find the E-TWOW S2 models ideal for everyday riders simply looking for a more convenient and affordable way to reach the office or get around town. Those who want all of the bells and whistles will find the GT2020 SE more pleasing.
Be sure to check out our other expertly-researched reviews to find an abundance of additional scooters that may suit your wants and needs. We are confident your dream electric scooter is out there.
Whichever model you choose, we look forward to seeing you on the road soon!