What is an Electric Longboard?
Electric longboards are skateboards that are usually a little longer in length and equipped with an electronic system. This system makes sure that you don't have to use your feet for the push.
An electric longboard (click for the full guide) is a great way to go around and can be your next trendy commute. It is pretty lightweight, so you can easily take it with you wherever you go. Other than that, almost all longboards can be quickly charged when compared to others scooters – provided that you use the right charger. Upgrade your normal skateboard into an electric skateboard using a kit.
The longboards usually are speedier than standard scooters – the top speed can be up to 30 – 35 mph. It is after this speed that your ride becomes a little wobbly and unstable. The other great thing about this fun ride is the acceleration. It offers great acceleration, which tends to add to the excitement of the rider.
Electric longboards can go as long as 10 KM on a single charge but since they are fitted mostly with lithium batteries, it is not recommended to drain them below 80%.
How does an Electric Longboard work?
Technology has always played its part in evolving human lives. It is nothing different with skateboards either. After many failed attempts and a lot of dedication, electric skateboards are beginning to flood the market.
Electric longboards are similar in built to a normal skateboard but are fitted with a motor. The movement of the rider or a handheld throttle usually controls the speed of these fun rides. To change the direction you just have to tilt the board in the direction you to want to go. This takes time and is considered a little tougher than a normal skateboard.
Louie Finkle of California is said to be the inventor of electric longboards. He released his first one in 1997 and got it patented in 1999. Since then many manufacturers have been making these and customers like it too.
How fast do Electric Longboards go?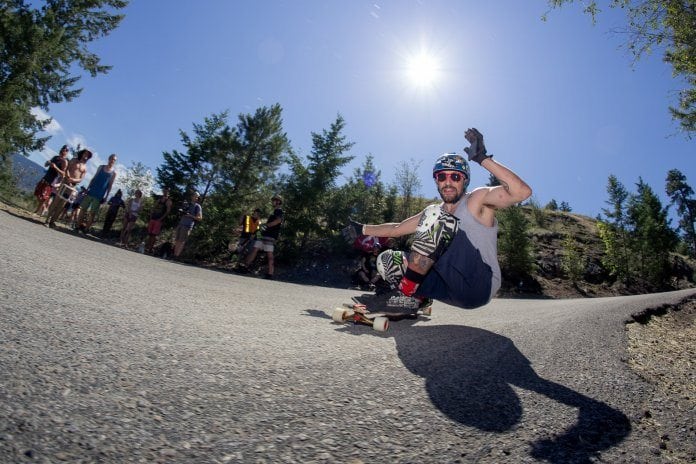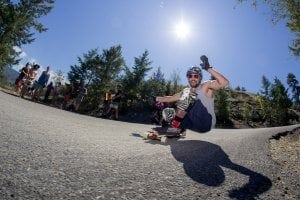 Before talking about how fast longboards go, let's discuss their range as well. A typical electric longboard can go 9 – 12 miles on a single charge. Having said that, it all comes down to the battery power. The standard battery is 800 Watts if you have a bigger one installed it can go along way. Similarly, a 600 W battery will have 20% less reach.
Now moving on to the speed. A typical electric longboard can attain a speed of up to 16 – 25 mph. However, the speed is dependent on some other factors as well, like the weight of the rider, the terrain, etc.
As we know that reduced weight can increase the overall speed, many manufacturers are now trying to make the overall longboard lighter. They are doing this by using an effective battery, which weighs lighter and performs better. By using this technique many manufacturers have been able to bring down the weight by 10 – 15 Kgs, which is remarkable. It doesn't only make the electric longboard go faster but also makes the overall ride more stable.
Want to go traditional? Try the Quest Longboard.
What is the fastest Electric Longboard?
It is hard to control an electric longboard compared to the standard skateboards. So, the speed is really something that we should always keep an eye on. Just like a normal skateboard, electric longboards play a vital role in extreme sports. Just recently Mischo Erban took this sport and the speed to a whole new level. He attained a staggering speed of 55 mph on his modified longboard.
Just in case you're wondering – yes, it is 55 mph and this is no joke. The guy has been enlisted in the Guinness World Records for this accomplishment. He did this incredible stunt at Portoraz airport in Piran.
A normal electric longboard is incapable of such high speed – if you really want to push the limits, you should learn more about how to modify your ride. And before you do that, it is not always recommended, especially for beginners.
Are Electric Longboards worth it?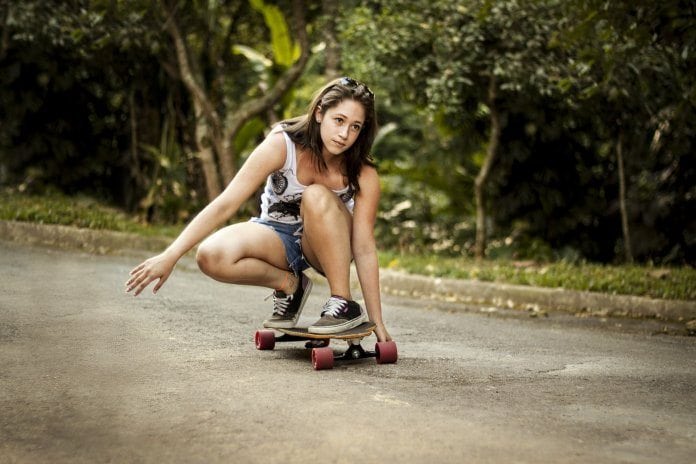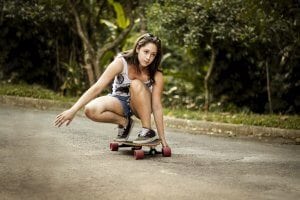 No matter what they say about electric longboards – if you're an extreme sports lover and doing something different excites you, then e-longboard is your game. Whether they are worth it or not is a tricky question. It entirely depends on the rider, the budget, and individual preferences.
We suggest that if you have been riding a skateboard for some time now, it's time to do something different. E-longboards are a little pricey but if you liked skateboarding, you are surely going to love these electric boards as well. And as they, hobbies have no price!
Having said that, if you are trying these fun rides for the first time, we suggest that you don't invest in a high-end and pricey model. You never know if you're even going to like the ride or not. Start with something affordable, less speedy and fancy but more stable. Set a price range and then try to shop according to it. Once you find your feet and begin to like the ride, you can always purchase a high-end model with more option, speed, and thrill!
There is one last thing to keep in mind – before you buy an electric longboard, it is important that buy the right one. The wrong purchase can spoil the overall experience. Do the research, talk to people who are already in it and then buy!
If you liked the article, please leave your feedback.